'One Man Fast-Break' – Magic Johnson Compares Russell Westbrook To Himself and LeBron James
Published 05/09/2021, 5:49 AM CDT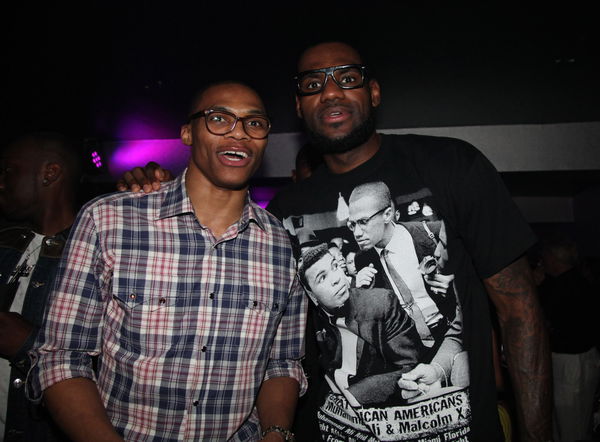 ---
---
Russell Westbrook continues to defy expectations. Since arriving in Washington, Westbrook initially endured a stretch of poor form. But in the last few months, he has stepped up to the plate. Westbrook has been performing at the highest level possible and putting in great numbers. Many fans believe that the Russell Westbrook of old is back after some time away. One NBA legend even compared Westbrook to himself and LeBron James.
ADVERTISEMENT
Article continues below this ad
Magic calls Russell Westbrook a 'one-man fast break'
Los Angeles Lakers legend Magic Johnson spoke to The Athletic about Russell Westbrook. He noted that Westbrook is one of the most remarkable players he has ever seen. Other than LeBron James, Johnson doesn't see many players in the NBA who accept responsibilities on both ends of the court. Westbrook is like LeBron James and Magic, in that he can get the ball back and start a counter just by himself.
ADVERTISEMENT
Article continues below this ad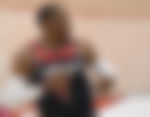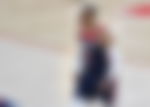 "In today's game, you'll see LeBron (but) you see very few people who say, 'I'm going to control all the action that happens on offense and defense.' It also creates faster fast breaks for the Wizards. Just like me – when I got the rebound, it was actually better for the Lakers. Because now, I'm gone. I'm leaving two, or most of the time, three defenders behind me. That's why Showtime was Showtime. Especially if I got the rebound. And it's just like that with Russ; Russ is a one-man fast break."
Russ plays with incredible ferocity
ADVERTISEMENT
Article continues below this ad
These comments coming from Magic Johnson are high praise for Westbrook. Johnson is one of the elite players in the history of the NBA. In fact, many fans consider Johnson the greatest point guard of all time. Westbrook, who also plays the point guard position, puts up incredible assist numbers on a nightly basis, holding a candle to Magic. While Westbrook isn't the passer Magic was, he can get the ball to his teammates in great positions.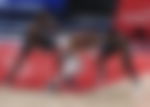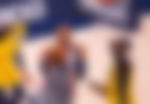 ADVERTISEMENT
Article continues below this ad
One of the most remarkable qualities of Westbrook is his explosiveness. Westbrook is one of the most athletic players we have ever seen. Few players from his position can use their speed to get to the rim with ferocity. Russ plays with explosiveness and ferocity that isn't common these days. And that is one of the many things that makes him one of the most special players in the NBA today.