5 ONE Championship Fighters Who Would KO Jake Paul
Published 09/21/2021, 5:06 AM EDT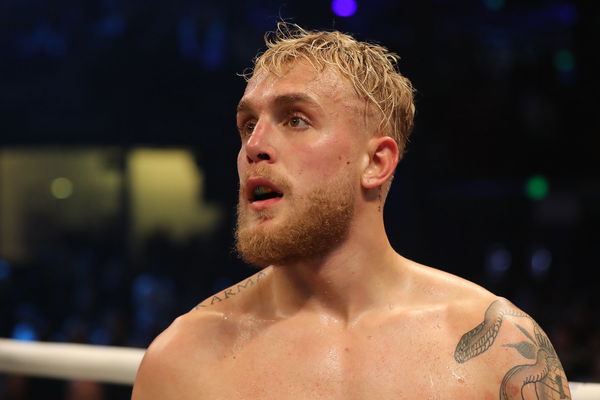 ---
---
Like him or not, Jake Paul has earned his seat at the combat sports roundtable. One thing is certain, Paul—and the theatrics that come along with his circus—move the needle.
ADVERTISEMENT
Article continues below this ad
Per reports via the Wrestling Observer, Paul's latest boxing match against Tyron Woodley did between 480,000 and 500,000 pay-per-view buys. In comparison, Manny Pacquiao's latest bout drew roughly half the amount at 250,000 buys, per Yahoo Sports. The numbers should firmly end any questions regarding Paul's status as a draw. 
With these figures in mind, athletes from the world of combat sports and beyond have been throwing their names into the Jake Paul sweepstakes for months on end. In the spirit of competition, here are five ONE Championship fighters we think could knock out the Youtube star.
ADVERTISEMENT
Article continues below this ad
1) Vitor Belfort
Although he technically never fought for ONE, Belfort was for a brief period a fighter under the ONE banner. Belfort made headlines in the boxing world recently, having defeated 58-year-old heavyweight legend Evander Holyfield in a quasi-exhibition match earlier this month. While the fight received mixed reviews from the fans and media, it was exciting to see an in-shape, fight-ready Belfort step into the boxing ring to throw hands.
Should he be selected to fight Jake Paul, he would represent the content creator's physically largest opponent to date. Belfort—who has fought primarily at middleweight and light heavyweight—weighed in to his match with Holyfield at 206.2 pounds. In comparison, Woodley weighed in at 189.5 pounds.Belfort has already called out Paul. Will the fight get made?
2) Rich Franklin
Crazy, right? Well, not really.
The former UFC champion and current ONE Championship Vice President has been mulling a comeback of sorts for a while now. So why not make it happen against his least skilled and most profitable opponent to date?
Franklin's resumé speaks volumes with wins against legends like Wanderlei Silva, Chuck Liddell, and Yushin Okami, among many others. The Ohio native initially retired with an MMA record of 29-7, earning 19 of those wins by way of knockout.
Although he's been away from the in-cage action since 2012, booking a bout with Paul is an interesting low-risk proposition for Franklin, not to mention a really fun way to see Paul get separated from his senses.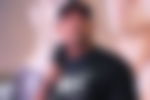 3) Nieky Holzken
Well… if Jake Paul is brave enough, why not? Although Holzken would likely have more trouble getting out of bed and driving to the arena than he would defeating Paul, the fight would still be exciting while it lasts.
Holzken has been a professional kickboxer since 2001, back when Paul was four years old. In that time, he has collected a record 94-16 with 47 knockouts. The 37-year-old is a former Glory Kickboxing and WFCA champ, with a record of 4-2 in ONE Championship. So if Paul is looking for a dramatically steep step-up in competition, here it is.Holzken recently called Paul out to a fight, and there is certainly fan interest. It wouldn't be hard to make. Oh, and Holzken holds a professional boxing record of 14-1 with 11 knockouts. Maybe not the smartest matchup for the YouTuber. But a fun one nonetheless.
4) Aung La N Sang
One of the most exciting strikers in all of combat sports, Aung La N Sang is an out of the box idea for Jake Paul. In his last fight "The Burmese Python" weighed in at 205 pounds, just above Paul's usual Cruiserweight of 190 pounds. Should the social media star desire to discontinue cutting weight, the logical next step would be bulking up to 205, where Aung La will be waiting for him.
While many fans levied harsh criticism towards Tyron Woodley for backing off of Paul after landing a big right-hand, it's safe to surmise that Aung La would not commit such an error.
The former ONE Light Heavyweight and Middleweight World Champion holds an MMA record of 27-12 with 13 knockouts. Most recently, he shut the lights off on Leandro Ataides at ONE: BATTLEGROUND, securing a knockout in the opening round.
Should Paul decide to dance with the former double-champ, he would take on an enormous step up in competition against a proven winner who has been there, done that. Not to mention, Aung La may just have the most dangerous hands in the ONE middleweight division.
5) Sage Northcutt
Of all the names on this list, Northcutt might just be the most logical. Pitting the bashful "Problem Child" Paul in the ring with one of the most wholesome figures in martial arts would be the personality clash that the fans would love to see.
While Paul has made a name for himself by stirring drama and crossing unspoken boundaries in the eyes of many, Northcutt has maintained the innocence and naïveté that endeared him to fight fans upon his arrival in the combat community.
ADVERTISEMENT
Article continues below this ad
"Super" Sage has been on the shelf for a while following a facial injury in his bout with Cosmo Alexandre, so a tune-up fight against Paul could make sense both in the spirit of sport, and financially.
ADVERTISEMENT
Article continues below this ad
Northcutt's current MMA record sits at 11-3, having seen plenty of success throughout his young career. While the hope is to see him back in the Circle soon, if the ONE Championship powers at be are to allow it, a boxing match with Paul could be the wisest move for Northcutt. Interestingly enough, Sage called out Jake's older brother Logan for a fight a couple of years ago.
Watch This Story: 5 Eye-Opening Facts About Manny Pacquiao