EXCLUSIVE: James Yang Talks About His ONE Championship Debut, Sparring With 'Mighty Mouse' and a Lot More
Published 09/17/2021, 11:01 AM EDT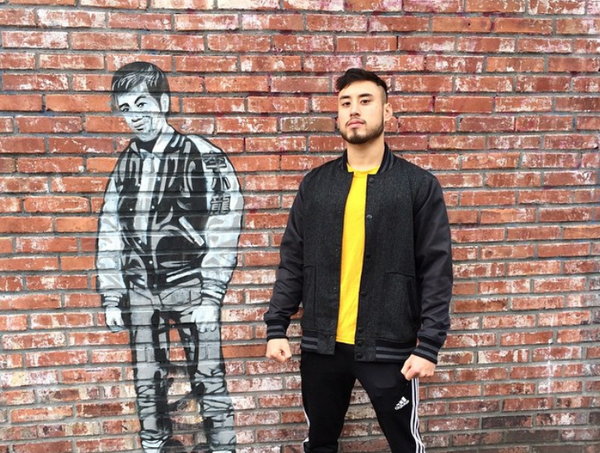 ---
---
Undefeated as an amateur, James Yang is ready to embrace the professional MMA chain with ONE Championship. Yang will make his transition to the professional community on September 24 at the Revolution card and take on Roel Rosarou. That said, Yang already has several features that can see him get his hands raised.
ADVERTISEMENT
Article continues below this ad
Without any pro experience, Yang's amateur ride has already prepared him for intense battles. Boasting off 6-0 record in that ride, Yang has finished most of his rivals. Meanwhile, he also trains with some of the best fighters all over the world, including Demetrious 'Mighty Mouse' Johnson. That said, Yang has a lot of experience to share which he rightly did with Essentially Sports in an exclusive interview.
Ahead of his upcoming fight, James Yang talked about his goals, ongoing camp, and preparations for Rosarou. Here's what he said.
ADVERTISEMENT
Article continues below this ad
Essentially Sports with ONE Championship's James Yang
ES:- Hello, everyone, welcome back to another interactive session with Essentially Sports. Today we are privileged to have James Yang, the American mixed martial artist, who is all set to make his professional debut for one Championship at the revolution card. So glad to have Yang. First of all, I just want to know what's going on in your mind. You're about to make your debut for a big promotion or a grand stage. What's going on in your mind?
James Yang:- First of all, thank you for having me. Um, and yeah, what's going through my mind is just ready to go, man. I'm just tranquil, Zen and is ready to go.
ES:- Like, obviously, you had a glittery career in the amateur chain. You stopped most of your rivals via stoppage, and it's quite an achievement to do. So how is it actually making the transition to the professional chain? What were the changes that you had to go through mentally, physically? So how was it?
James Yang:- Yeah, I mean, you know, I think those amateur fights are really just a test to develop you into the professional ranks. So, you know, I just took those lessons from those fights, and I've, I've taken all that knowledge and all that experience, and I'm pushing it forward to my career now.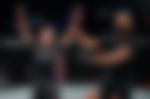 ES:- Obviously, it's quite clear that you want to be a world champion someday that pinnacle of success in the professional chain. But apart from that, several fighters you've seen, they've got their own personal goals, like matching up against some of the elite. So do you have any such specific goal that you want to attain in the professional journey?
James Yang:- Whoever has the belt, you know, for me, you know, I'm just, I feel like I'm a bounty hunter. And there's a bounty on my opponents. Whoever they put in front of me, I gotta go collect it. That's all it is nothing personal. I mean, I respect ever that goes in the ring of fighting. So just whoever stands in front of me, guy will get them bounty hunting style hunting seasons.
ES:- And debuting for ONE championship means it's going to be a grand opportunity for you grand opportunity for your professional career and you have already started preparing for it. There are news that you have been training hard with Demetrious Johnson, one of the greatest fighters. So how has been experienced training with DJ and all the other elites?
James Yang:- Yeah, man, I mean, it's been a blessing. It's been great. You know, he's been a big mentor inside the ring outside the ring, you know, he's like, it's like a brotherhood at AMC kickboxing pankration and even our brothers from Charlie combat trolleys combat clubs he three here has also helped come in and helped us train for this there's upcoming fights so yeah, man everyone's like family so it's been it's definitely a great great vibes every time you know.
ES:- And recently got out that news that Demetrious Johnson is going to face Rodtang, a really a hybrid form of contest like two rounds, Muay Thai, two rounds. That's insane. New for I just have to ask you, what's your thought on that? Like, who are you rooting for?
James Yang:- Once again, baby ONE championship is innovating the game of mixed martial arts you know, once again, so I mean, stay tuned to that. I mean, of course, I'm biased because my brother DJ, of course, I want him to win the fight. And I'm gonna be there in his corner. I'm gonna help him prepare every every chance, every chance like I'm giving everything I can you know, to help him get ready. But no, Rodtang is a great fighter, one of the world's best, you know, of all time greats. So it's very exciting that he's taking that risk to put himself into the MMA realm.
So you know, it's this be a super fight on different on so many different levels. You know, if this continues this kind of this kind of combat sports, I mean, I mean, it's just changes combat sports entirely. We should do more fights like this. Why not? You know, this is, this is truly the great one of the greatest fights of all time.
ES:- Now, coming from the background of United States-based mixed martial arts, how do you feel that Asian MMA scenario. Obviously, ONE championship has exceeded itself beyond the limits of Asia? But how do you feel how are you about to perceive the Asian-based MMA content and all the fan base, the grand fan base in India? What do you feel about it?
James Yang:- Bro, I love it. Man. I used to live in China and I got to form a few times traveling around with this shot in Shaolin martial art academy. And I went to India a few times, actually, I went to New Hyderabad, Mumbai, and New Delhi. I performed at a Bollywood award show Indian cricket League, and I just bang something for his bank event. But it was it was very amazing man. It was a very great experience. And I love the people out there man. So yeah, man, the Asian fans are amazing. So everyone, every every culture has a martial art that is very special dear to their culture.
You know, as part of our identity as individual countries, you know. So that's kind of something that unites everyone together. But in the future, I would also I'd love to bring ONE champion to America two and a half shows here as well you know, emerge the fan bases together. I think I think you know, once Asian peoples are not Asian people, but Americans are catching on to the Asian fighters names and understanding these people and learn their stories and their and get inspired from their stories and their backgrounds. I think it'd be a amazing thing for the world.
ES:- Now, obviously, you're from United States you will be flying down to Singapore, which is considered to be the mecca of Asian MMA. And you will be facing some sort of climatic change, a change in the time zone. So, do you think it's going to affect your training? Like how is it going to affect you in a way ?
James Yang:- Yeah, I mean, the hardest thing is just the flight you know, and just the time difference but you know, we have enough time to acclimate. And I've been there over there quite a few times now and so Ain't nothing too ain't too hard, you know, actually is a lot harder. When I come back I always have a way harder time adjusting to my time. But when I go over for some reason. I'm not too bad I go right to sleep on schedule and train fine. It's just the most important thing as soon as I touched down, I got a break a sweat; I gotta do something in the room just to get my body sweating as best I can. And that will put me right back to sleep. So no problems at all.
ES:-  Talking about the fight card Revolution fight card is obviously a great platform it's going to reflect some of the biggest names of modern age combat and you're going to be a part of it so any special plans like after you win. Do you want to go out call out someone or like give a trash talking God out? Go outside the cage and do something? Any special plans?
James Yang:- um, besides backflips off the cage. No, I honestly man I'm just I'm just excited for the entire Fire Department every single fight on that card. I mean, there's three title fights on there but every other fight on there is amazing fighters you know, everyone's gonna be potential to have Fight of the Night. So that's the thing I'm most excited about. I get a start yesterday, me and Roel gonna start the show off in exciting fashion, electrifying fashion. And then from that point on, I just laid back sit back, maybe get a cheese pizza, some beers with DJ in the room. And enjoy the rest of the fights.
ES:- So as you spoke about Roel Rosarou is someone who's got a professional experience. So how do you perceive him as an opponent? Like what's your game plan? How have you decoded him as an opponent?
James Yang:- Yeah, he's very he's very tough fighter. You know, he's he's a seasoned fighter has great experience and he's got a he's a tricky southpaw with the big powerful left kick. Yeah, that's really it, man. He's, he studies a style Filipino martial art called Yo Yon is like kicking butt as far as like kicking, and he has multiple Muay Thai national records. So I think it's a silver medalist in the Philippines. So yeah, man, he's a very dangerous fighter. But at this level, everyone's dangerous. And it's all about who has the best IQ and who can execute the game plans and, and adapt to the opponent better.
ES:- Now Yang, having finished most of your fights while stoppage in the major chain, do you feel that finishing your opponents is extremely obvious? It's important, it's very important for fighter. But do you feel that you will be aiming for a stoppage when in your debut? Or do you want to just come in to awake, go out in technical fashion and just claim the win?
James Yang: No, I always want to go for the finish. There's no I don't want to dance around the ring and play around. I'm always going forward. You know, I'm obligated to the fans as well. I mean, it's like everyone was gonna spend their hard earned money and their time give their time to watch this event. We owe as athletes and as fighters professional fighters here to go for the finish 100% every time, nothing less, you know, I get it people get hurt and get tired or whatever. But that's where you asked for the preparation has to come into play. That's what I mean, if we're gonna do all that, to watch us, you know, we have to be ready to give the best show of our lives. No, put a hard line here for this. So either I'm going for the knockout that submission, or and that's it.
ES:- Now, I just wanted to ask you a very important question. There has been huge debates in MMA community regarding new to the grounded opponents, like some people favorites, some people don't, when it comes down to one championship it's a sheer challenge, like even if you're on the ground, you're going to get need by your opponent.
So what's your take on that? Do you feel that it's justifying? Or do you feel that no need to ground it often and shouldn't happen because we've seen Demetrious Johnson lose a fight. His first fight in one championship due to that, but if it was in the UFC, or in some promotion, it couldn't have happened. So what's your take on that?
James Yang: I like it. I love because, you know, honestly, you know, you can't let the ruleset even as a professional fighter, you can't those rule sets dictate how you approach martial arts because the reality of it is, you know, that's going to happen in the street, or if you get an actual combative situation. You know, multiple attackers have come at you, you get need, you get a gouge, you get hit in the groin, all those things have to come into play style play comes in there, you know, and then that's just the unarmed combat aspect of it, then there's armed combat and if you're neglecting those kind of train scenarios and things with headbutts. You know, you're neglecting that kind of training in your training then you know, you're you're missing a big piece of the martial arts. So for me is you know, I train for a sport-specific sports specific stuff, but reality is I have to take in every I try to learn everything as much as I can about martial arts. Not just, I don't want the rule says dictate how I approached my martial arts training.
ES:- So you are some sort of a brawler? do you envision yourself going out in the first round and brawling or do you want to stay calm? And see how the fight plays out? For you?
James Yang:– Yeah, I mean, you have to just tune in to find out you know, my fighting style is, you know, I do like to go for the finish, but I don't I do it in a smart way. You know, I like to plan I don't I don't just swing and fire. I don't swing randomly. You know, I aim and I fire like a marksman. I take my time and I breathe, and I find my shots.
ES:- Also, fighting for ONE championship means there's a platform where you can transit to some sort of other sport. Like obviously I've seen Stamp Fairtex do that you've seen many of them like Rodtang is doing this right now. So will you be open to entering into a Muay Thai bout or some sort of a hybrid bout or any obviously it's way too early to think right now. You're already focused on your debut. But in the future? do you envision yourself? Like going into some other sort of sport under ONE championship and trying yourselves?
James Yang:- Yeah,absolutely. Again, whatever ONE wants me to do, they put a bounty opponent, or whoever and I'll go collect it. That's, that's my goal. That's what it is every time for me.
ES:- I still remember when the news came out that you're going to be a part of ONE championship. A lot of American fans, a lot of Asian fans really liked it. It was a hype going around a fighter who's just about to make his debut. So what was your reaction? And what what did your friends and family react when they got to know that you're about to be a part of ONE championship?
James Yang:- It's been a lot of love man from a lot of people. And you know that that always motivates me more, you know. I know as as a fighter, you know, you go into the ring, you're by yourself as an individual sport, but reality is, you know, I carry my family, my friends, and everyone, my teammates, everyone on my shoulders with me when I go in there every time. So, you know, I feel like you know, They give me all the energy I need to perform.
ES:- How exactly did the offer land up? How did you come up to ONE championship, you your first interaction with Chatri Sityodtong, if you can share all these experiences.
James Yang:- Now it was my first it was a while back, we were they were wearing DJ's fights were at evolve. I believe.  My man, Chatri was just coming out of like, full sweat, had a nice workout. You know, and evolve himself. You know, he's a martial art. He's a really good martial artist himself. So that was pretty cool to see him and Matt, were just chopping it up. And yeah, he seems very happy after you gotta have a nice workout.
ES:- So apart from martial arts, what's going around in your life right now, since you're going to be a part of not just legacy, but also sheer stardom, because after the fight, if you win the show, it's going to bring you a lot of attention, a lot of eyeballs, it's not just about enriching your legacy. It's also about building your profile as a superstar of the sport. So any specific plans on that? Like, how are you going to market yourself after the fight? Anything?
James Yang:- Yeah, I mean, I'm just gonna, after the fights to whatever happens, you know, go back my team, reccess, and look to get better and improve my skill sets. You know, as far as marketing goes, you know, I'll be I'll do whatever I need to do the market, you know, you know, in social media, all that video games, all that stuff, but, you know, I just have to be myself, I'm not trying to force nothing, either, you know, I just wanna be myself that my life after the fight, I'm just gonna be hanging out my wife, my friends, my family, this last camp, I've been isolated away from everyone for quite a while. So it'd be nice to see them again and hang out with them and spend some time with my. with them for a little bit, you know, little downtime ages for a couple of days, like a week, and then went back to the gym.
ES:- So it's like allin  flow, you're already planned up for the next things. Now, I just want to know, young as a child, when you were growing up. How did the thought of becoming a professional fighter strike your mind? How did you start fighting and who actually inspired you to lace up the gloves?
James Yang:- Yeah, man. So, you know, as a child, I think I just wanted to be a martial artist. It wasn't necessary that I wanted to be a fighter. I just wanted to be a martial artist. And I don't know why I was like that, it just something that I've always had that pull, you know, and all my other siblings and my cousins, none of them when became martial arts, anything, but for me, it's just all I wanted to do. And you know, maybe there was a time when my I was walking with my grand mother, I was a little child and my grandma was walking me around with my cousins around where we live. And we got attacked by these two guys. Like these two random guys like harassing. I don't know what they're thinking harassing old woman, old grand lady with two little kids but they were chasing us and they were throwing stuff and then her and cussing at us. And she defended us that day and protected us with her with her shoes on you know, she had like Asian slippers on the Asian granny slippers. She really fought them up with their slippers and you know, she had to go home, walk home barefoot that day. And the whole time as a kid, I was just thinking, damn, I wish I was bigger, just so that I could protect them. You know, I asked what I felt like, you know, I wish I was there. But maybe that was part of it.
I don't know, I she also grew up grew me up on a lot of the Jet Li movies like, once upon a time in Taiwan free home. And like Bruce Lee movies. And so all these kind of things kind of factored in, into I believe, but yeah, what when I first started doing martial arts, I was you know, inspired by our local Chinatown here in Seattle is a lion dance performers. And I was really inspired by that as a child and, and eventually I ended up becoming a part of one of the teams and performing around Seattle, myself as a lion dancer. So, you know, that was always part of my cultural identity as well. So maybe that's why I done what I did.
ES:- And obviously, clearly, you're on the brink of a career-defining stage of your life. If you win your upcoming show for at Revolution, it's going to be massive. So and if you look at the structure of one championship, we can actually look at a proper blend of and containment and combat like they've tried very new things, as we recently just spoke about the hybrid form of combat. We look at the one apprentice. So there are a lot of new things that one championship is really trying to do with their projects. And when looking at that, do you envision yourself being a part of any such projects like ONE Apprentice or any other media platforms while fighting for the promotion?
James Yang:- Oh, yeah, absolutely. Man, I saw that during like VR training. And that's pretty amazing to have the VR program to deal with ONE Championship. I mean, that that's a great way to study an opponent or study your fights. You guys actually be in the ring and watch how they move as opposed to from you know, a broadcast so we're just changing the game in multiple facets. They're all over the place. We're in the video game realm, From you know, from different fighting from different fights in the in one show. It's just It's incredible, man, it really they're really changing the game.
ES:- Talking about talking about crossover matchups. Like we've seen MMA fighters move to the boxing ring and take a lot of action with professional boxers. But when it comes to MMA, we have never really seen a cross-promotion even the same that happens in boxing, but Chatri Sityodtong, a few days back said that Yeah, he's open to hosting, event with UFC and if that happens, it's going to be massive. Obviously, UFC has got it's stake in USA, ONE championship is ruling Asia and a lot of other parts of the world. So how do you see that event? Obviously, it's going to be massive. But will you be willing to be a part of that event? And if yes ? Who would you like to face?
James Yang:- Absolutely. I mean, whoever is the top dog, man, another another promotion. That's what's about champion versus champions. I mean, that's, that's what we're all waiting to see who's really the best, undisputed, you know, that's the thing in boxing, they have champions in different leagues, but they make an undisputed fight. And it's always a massive fight. Right? Well, we got to do that in MMA as well. You know, everyone's always the other promotions that have champions all around and who's really the best, you know, the only way you're gonna find out is let them compete. But unfortunately, you know, other than Chatri being open to it, a lot of organizations aren't open to it, because of, you know, the financial things, but they can work that out and make it make it a deal. Maybe like winner takes all you know. Totally put it on the line, you know, you know, that'd be insane. So, I hope I really hopefully they get it done. And, and I hope that can be part of that one day.
ES:- Just want to discuss this with you Yang. Like, obviously the boxing is doing really pretty big things with their unification fights and all but a lot of people still argue that this feature has actually made the sport vulnerable. Like a lot of social media stars, a lot of players are coming down to the sport without having any amateur experience and they're just enjoying all the stardom. So a lot of people say is that MMA is kind of safe right now from this kind of social media stars and exhibition is just because a man has got their own fixed roster. So do you feel that unifying the bells is going to, like make this sport vulnerable? Just like boxing? Like, do you see social media stars getting into MMA and calling out professional martial arts just like they're doing in boxing?
James Yang:- Yeah, well, you know, there's two sides to it. You know. The social media guys are jumping into boxing. You know, they're bringing a whole new generation with them. And, you know, once they get past the social media part and start looking at other fighters. You know, now there's a whole new generation that's watching fights now, you know, they weren't there before. And there's whole Gen. You know, all the new kids are watching now. I mean, in 10 years from now, 20 years from now, those will be watching and who's gonna bring the new generation in, you know, you don't want the sport to ever die out. And so, if that's what it takes to keep innovating the sport. Then you know, so be it, they're bringing in money, they're bringing in new eyeballs to the to the sport, and, you know, eventually, you know, they're gonna find they're gonna have a fight with someone who's for real, and they're gonna get hurt. And so if you're not prepared to do it, then you know that you're gonna, you're gonna be exposed really fast. But that's the thing about this game, there's no, there's no escaping the truth of it. You know, if you're, if you're for real, you can hang with everybody.
But if you're, you know, just there for the fame just for the stardom, you're going to get exposed pretty quickly. So as far as coming to the MMA world, none of those guys will do that, because it takes so much more than. And boxing is a sweet science, you know, and don't get me wrong, you have to be very specialized and very, you know, a lot of things that go into boxing and clean boxing, but when you go into MMA, there's so much more variables and so much more you have to learn and so much work you have to put in to develop a full rounded game, but you know, a lot of guys aren't willing to do that. Because it's just so much effort. And you really have to like love it to do it. If you don't love it, then this is no point.
ES:- Now, going back to your own fight preparations, like obviously, you said that after the fight, you want to go out and enjoy your pizzas. And also I assume that you're cutting down on a lot of your favorite food. So what's your diet like? how does your diet look like right now if you can?
James Yang:- Yeah, man. So I've been eating the same meal for the last eight weeks every day. I wake up in the morning. I have me a nice little bowl of oatmeal with cinnamon, some coconut flakes, either banana or Apple chopped up into it. A couple boiled eggs and some honey sprinkled up in there too. That's my breakfast and then for lunch and dinner is usually some kind of rice, vegetables, chicken, and salmon. Right now in Seattle our Washington State. There's a salmon run going down this time of year. So my relatives are going to fishing. I am going fishing and pick up some salmon. And it's been great eating. So I love it. I love this time of year, because you know, I love fishing, and there has been good, I like this most of time anyways, but definitely after now I'm gonna have a little week, maybe week break of just enjoying some foods and barbecues, pizzas. Just a one time. You know, just get it out with some ice cream, you know, and just enjoy myself.
ES:- Coming across so many things like diet, your intense training. S so what has been the most difficult part of this entire camp? And what is the part that you have enjoyed the most?
James Yang:- I mean, I've enjoyed the whole process of it, I've every camp, every camp is always a learning experience. You know, it's like a roller coaster. And each time you develop, you know, when you get to a fight, that's just that's the fun part, the whole camp itself is that's the journey, you know, really so, you know, you learn a lot by yourself throughout the time. And for me, the hardest part is just knowing when to pull off some training because I just love to just go go, go, go go. And sometimes you need to, if you go too high, you know, you're close to your detriment.
So you have to learn how to pull back and work on the recovery aspect of the game. So that you get the benefits of your training. But yeah, I also like you know. I wear these glasses, just as a blue light glasses just so that I start getting rhythm can be better, you know. So I sleep better at night, perform better, I have this ring is called the oral ring, it monitors my sleep and my heart rhythms.
So just making sure that I get better REM sleep is a little deficient in the beginning camp. And so I just been tweaking my sleep schedules. And yeah, my teammate gave me his glasses just to help out and it really worked. It really works. My REM sleep got better. And so my performance has gone up. So you know that that's been the biggest aspect that I'll take those lessons of recovery, and to the next to the next camp. And keep building from there.
ES:- Wearing the glasses, wearing the rings, these are actually preparations for the fight like preparations that you do outside the cage outside the training.  So obviously, it calls for a lot of mental pressure a lot a lot of mental assistance, you need to provide it into. What has been more challenging for you the physical training or the mental training. Because this is going to be your debut. You're excited, you're tense, everything's jotted up in your mind. And obviously, you've got the physical work to do also. So which one has been the hardesr? the mental battle or the physical battle?
James Yang:- Well, I believe it goes hand in hand, you know. You know, pressure is for people that are unprepared. So, you know, I believe that preparation has helped me not just physically, But it's also the mental side of it, for sure. You know, every morning, I wake up, I do my breathing exercises and meditation. And then I have my routine, I eat my oatmeal, and then I start my day from there. And yeah, man. You know, at first nobody gets nervous, I get very excited. But as you get draws closer, you know is I just get more calm down and out. And it's not like I don't feel pressure or anything. But I'm so accustomed to that feeling. I love that feeling. Now, you know, I crave that feeling. So Ain't nothing new for me, you know.
I said, I performed in front of huge crowds before. And this is no different from a huge crowds of people have 1000 1000 millions of people or one person has the same feelings. You know, and I just learned how to manage it. And through all the competition I've done in my life through my extensive martial arts, competition and wushu competitions. I've learned really how to harness that energy and and learn about my mind and how to calm the mind. Because it's an illusion, you know, all those, all those things that creep up in your head, that's just in your head. You know. The reality is you got to be in the moment. Now, in all that things you're thinking about, that's not real yet, that doesn't exist yet. Just now is what's real. So you just go through it. And when it gets there, I'll be ready.
ES:- So it seems that it has been quite a spiritual or mental cleansing for you too. Because, like you have understood the things that you need to do. Things that are going to happen. So has it happened by on your own? Or do you consult these things like spiritual things or the mental process with some of your mentors?
James Yang:- Oh, yeah. Yeah, I mean, definitely comes through just all the people I've come across in my martial arts journey. You know, they've all had a piece of building me of making who I am today, you know, I've learned something from everybody. And of course, obviously, my coach and my teammates, you know, have a big part of it. But yeah, man, it's just through all the years of training and as a martial artist.
I mean, for martial art as a martial artist, it's always about self-growth and continue to get better no matter what level I get at get to or achieve or whatever I get to is you always improve and get better. So it just takes you have to be humble and take understand that be objective to yourself. Sometimes, you know, you can't just get overconfident and think that you're the best at everything. Because the reality is you're you're deficient in some areas, and you have to learn how to work on those deficiencies to increase the overall level. You know.
ES:- Also, I really wanted to ask you a very important question. We all know that the entire world was going through the wreckage of COVID-19 for almost two years right now and always things are a bit flexible right now. But looking back to 2020 and the early 2021, things were really harsh. No one was allowed to move. No one was allowed to travel anywhere on the brink of making your transition from amateur to Professional MMA, so how hard was it to cope up with the new changes all the medical protocols, all the lockdowns and all? So what was going on your mind when you saw the entire world get shut down just when you were about to make your transition to professional chain?
James Yang:- Yeah, man. So it was very tough, you know, as far as like the future of finance, you know, no one knew what was gonna happen, you know, the whole situation was very is you know, no one's lived in that before. So, when that happened and for me, I just thought, you know, is a test from the universe of how bad do you want it? Do you want to do this? Are you going to quit now you know, and I decided not to quit I hunkered down.
I converted my place into a gym basically, I built a squat rack out of wood and you know, I just built a punching bag stand out of wood and just adapted to the situation that's all you can do you know that in there and I was able to fortunately I was able to still teach private lessons and stuff to keep my income going enough desire to eat and I need all I have a place to live. Butt yeah, man that's that's all it was. I just had to adapt to the situation it was a flowing moving situation. And that was it. never stopped training. Keep going.
ES:-And here you are, you're just about a few days away from making your debut. You're obviously excited. How active Are you looking forward to being like after the fight? do you envision yourself taking a fight this year? Or do you want to close up the calendar and go directly to 2022?
James Yang: I'mma let ONE championship decide that. But of course, I would love to stay active. I would like to go right back and go right back again and again and again and again and again. But of course, they have to you know they have their cards and they have to you know but yeah, next fight for me after after my fight if I can get a fight before that before DJ's fight then I'm just gonna be helping DJ prepare that's what he's going to be because he's got a super fight coming up and our attention needs to be there for him like he right now his attentions on there as for me and then when it flips back to him and then maybe we'll flip back to me. And I'll keep going back and we'll see we'll see what happens from that point on.
ES:- Also Yang, you doesn't appear to be a typical trash talker who just demeans their opponent. But if you want to send some message to Rosarou. What would it be ?
James Yang: Yeah man I mean. I have nothing against the guy. It's nothing personal ever gonna seem important. It's just hopefully he gets the fight healthy and safely because that's the real hard that's gonna be the hardest challenge is leaving our countries and getting there without any getting sick, you know, or whatever. So that's the biggest thing. Like I said, Man, there's there's no face to it. There's no there's no animosity towards my opponent. Literally. I feel like I'm a bounty hunter. They put that price on the guy's head and I'm just going to go collect it. That's all it is.
ES:- Do you have any special message for the Asian MMA fans>?
James Yang:- Yeah man, much love to you guys man. Tune in September 24 is going to be an amazing electrifying fight heart three championship fights from top to bottom man, your boys no trash started off Roel. Amazing fashion. So let's let's to make sure you tune in and let's let's let's have some fun.
ES:- Lastly, Essentially, Sports has been fortunate to have closely worked with ONE championship. Our readers love the content that ONE championship is provided. If you have any message for our website and the readers that we have.
James Yang:- Yeah, man. Hey, guys, stay tuned. Man. These guys are doing big things, man. Stay, stay stay in, stay in it because there's gonna be big things to come in the future. You guys will be covering the DJ-Rodtang fight, right? You guys have to get there. Yeah, you have to bet this is gonna be incredible. So just stay tuned to them guys, and it's gonna be a bright future for everyone.
ADVERTISEMENT
Article continues below this ad
ES:- Thank you so much for joining with us, James. We wish you all the best for your professional MMA debut and we hope that we will reconnect soon after you get the win. So till then stay safely.
James Yang:- Brother, thank you so much. Appreciate you a lot, man, and stay safe out there. Okay.
ES: Thank you so much for us. That's all for today. We will get back to you in some time soon. Thank you.
ADVERTISEMENT
Article continues below this ad
James Yang:- Thank you
Watch This Story: Top 5 Best Selling PPV Fights of Floyd Mayweather's Boxing Career