Strawweight Champion Xiong Jing Nan Outworks Ayaka Miura in the Main Event of ONE: Heavy Hitters
Published 01/14/2022, 11:04 AM EST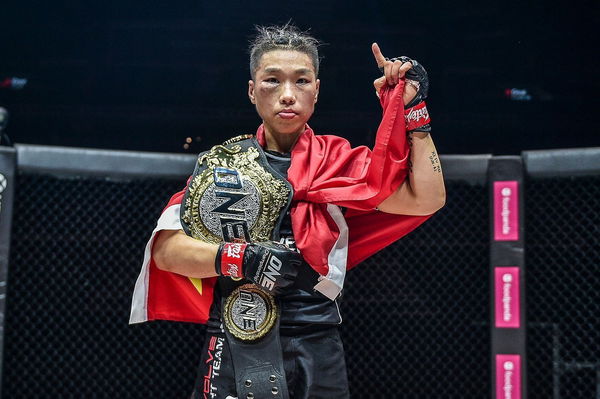 ---
---
'Panda' Xiong Jing Nan shut down her critics in style and offered a one-sided beat down to Ayaka Miura in the main event of ONE: Heavy Hitters. From start to end, Jing Nan kept herself in a superior position and made her rival pay for all the harsh words spoken in the pre-fight presser.
ADVERTISEMENT
Article continues below this ad
Retaining her strawweight belt in style, Jing Nan has cleaned the division and can now move towards the atom weight unit. Here's a detailed look at her tonight's performance.
Complete Action
ADVERTISEMENT
Article continues below this ad
Xiong Jing Nan was the one to shoot first as she tried to close the gap with Ayaka Miura. However, Miura was well aware of her rival's tactics and didn't rush to see the end of the scrap. She distanced herself and fainted a few jabs. While a takedown attempt from her side went into vain, champion Jing Nan planted some nasty shots on Miura's face.
'Panda' followed it with some brutal body kicks which clearly caused damage to Miura. The Japanese prodigy was forced to take a back step. All of Miura's bold claims in the build-up didn't work in her favor in the first round. Xiong Jing Nan showcased her championship caliber and poleaxed her opponent to the core.
Jing Nan retained the momentum in round two. While Miura tried to take her down, Jing Nan had no intentions of putting the game on the mat. Well, Ayaka Miura seemed desperate. She could put her hands on the champion, applying a proper clinch. Nevertheless, Jing Nan freed herself. With one minute remaining in round two, 'Panda' regained her dominance and offered a vicious beat down to Ayaka Miura.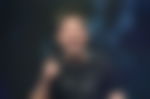 Miura was touching the end of her gas tank. On the contrary, Jing Nan was still peaking on her performance. She showboated in the cage and stood against all of Miura's take-down attempts. The fight was looking lopsided in favor of the strawweight champion. Miura could see the championship rounds. But the third round was also similar to the first two, completely in Jing Nan's gains.
Xiong Jing Nan vs Ayaka Miura- 'Panda' entered the championship rounds like a champion
ADVERTISEMENT
Article continues below this ad
Despite consuming so much heat, Miura continued trying her best to take down the champion. Jing Nan was looking invincible. But that didn't faze Miura from showcasing her prowess. 'Zombie' ate more shots from Jing Nan and survived the entire fourth round. It was quite courageous and commendable. But that didn't sit well for her on the scorecard.
 

View this post on Instagram

 
ADVERTISEMENT
Article continues below this ad
Jing Nan displayed her A-side throughout the fight and the final stage was no exception. She was landing clean shots on Miura, leaving no doubt about her supremacy. The full length fight was just a sparring session for the champion.
Watch This Story: Five Insane Facts About Mike Tyson