'One of the Best Qualifying in History for the Team' – Gasly Hits Back at Marko's Criticism
Published 04/23/2021, 7:20 AM EDT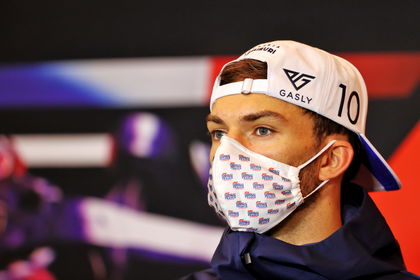 ---
---
Pierre Gasly has been a whole different beast ever since he was demoted from Red Bull. At AlphaTauri last year, the Frenchman had a stellar campaign, taking an unlikely win at Monza, and it appears he intends to continue his impressive form in 2021 as well. In the opening weekend at Bahrain, Pierre caught the eye by putting a brilliant lap in Q3, which put him P5 on the grid for the race. Everybody except Red Bull advisor Dr. Helmut Marko lauded that effort. However, Gasly paid no heed to his criticism.
ADVERTISEMENT
Article continues below this ad
Following the French driver's strong showing in qualifying, Marko stated that his Red Bull ace Max Verstappen would've done better. Although he didn't go to the length of saying he would claim pole position, but it was clear enough he didn't rate Pierre's showing as anything special.
However, Gasly tuned out the noise. He said (translated by Google), "To me, it's, let's say, it's very simple. I don't care about hypothetical stuff.
ADVERTISEMENT
Article continues below this ad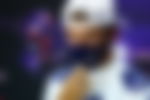 "In fact, this one, this qualifying was one of the best qualifying in history for the team. And the only conclusion is that if I have a fast car, I can be extremely fast. And that's the only conclusion. Point."
Ever since Gasly's demotion, there appears to be a rift between Marko and Pierre. Perhaps it's because Gasly wasn't able to do well in a Red Bull that Marko underrates him. But from a fan's perspective, it certainly appears that Gasly deserves another shot in a better machine, simply because he has earned it on merit.
Is a move back to Red Bull possible for Pierre Gasly?
From deciphering Marko's regular comments on Gasly, it looks like the door to Red Bull is shut for the AlphaTauri driver.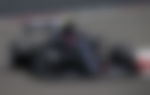 Moreover, it looks as though the Austrian team may stick with Sergio Perez for as long as possible, or at least until Yuki Tsunoda is ready to make the step up. Then there is also Alex Albon waiting in the wings.
ADVERTISEMENT
Article continues below this ad
So it definitely looks as though Gasly's next move will be to a team that's not named Red Bull. However, he wouldn't mind that. Having proven himself at AlphaTauri and effectively rejuvenated his career, he is probably better off moving to a team that has future title challenging ambitions like Alpine.
Apart from the obvious French connection, teaming up with Alpine would be a lot less pressurizing than a top team. He'll be able to take his time to gel in before getting his act together.
However, at the moment, all Gasly will be thinking about is the next race at Portimao with his current team. Can Pierre surprise the fans again? We shall soon see.
ADVERTISEMENT
Article continues below this ad