"One of the Nastiest knockouts" – When Dana White Freaked Out With a Finish at Ultimate Fighter 17
Published 04/04/2020, 5:20 AM EDT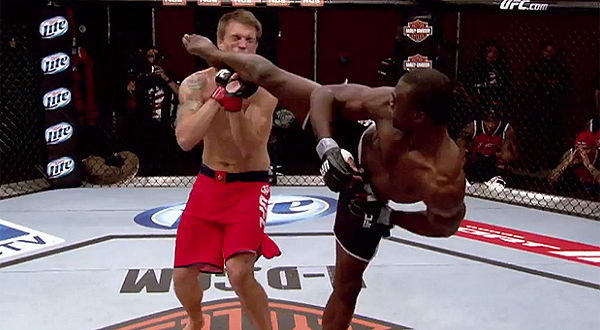 ---
---
Team Chael Sonnen took on Team Jon Jones at Ultimate Fighter 17 in 2013.  At the event, Dana White said he was impressed with Adam Cella as he was striking Uriah Hall from the outset.
ADVERTISEMENT
Article continues below this ad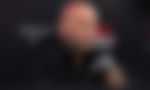 In 2013, twelve years after he became the UFC President, White said, "Uriah has vicious knees. He has this way where he moves his body, that you can't tell what he's going to do… is he going to kick? Is he going to punch?" Cella couldn't answer this question and was laid out by what White described as, "one of the nastiest knockouts I've seen in the fight business, let alone ultimate fighter."
ADVERTISEMENT
Article continues below this ad
Uriah Hall lands a mean knockout that freaked out Dana White
The incident took place in the 3rd episode called "Embrace the Suffering". Adam Cella paid the price for thinking he could ease off. He stopped moving, thus giving Hall a stationary target to tee off on. The Team Sonnen fighter grabbed the opportunity with both hands and caught Team Jones' Cella flush on the right side of his head.
ADVERTISEMENT
Article continues below this ad
The vicious spinning hook kick sent Cella straight down onto the floor, where he lay motionless for a few seconds. At the time, Team Sonnen celebrated their victory with their fighter launching into an expletive-laden celebration. 
However, Hall had a look of worry etched across his face after he saw his fallen foe Cella sprawled on his back. The latter was staring blankly into space as the medics began working on him. He was breathing heavily, as fighters across both teams had worried looks on their faces. Hall's face had shock written all over it as he surveyed the devastation of his kick. Chael Sonnen looked grim as he reassured his fighter.
ADVERTISEMENT
Article continues below this ad
There was a huge round of applause as Cella sat up. The applause continued as he moved onto a stool and eventually regained a vertical base. As the two fighters embraced, White's relief was evident. Hall went on to claim the knockout of the season bonus, accurately predicted by Dana White. Team Sonnen fighter Kelvin Gastelum went on to win the tournament, beating Uriah Hall in the finale. 
WATCH: When Jorge Masvidal Produced the Craziest Knockout Ever in 5 Seconds