One Year Later, What Makes Animal Crossing: New Horizons so Special?
Published 03/21/2021, 8:51 AM EDT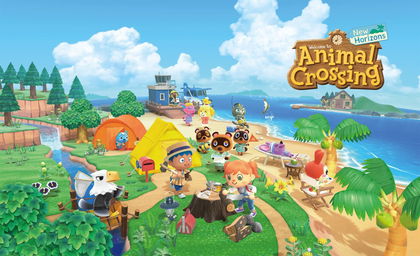 ---
---
Nintendo celebrated the one-year anniversary of Animal Crossing New Horizons on March 20, 2021. The game has been an astounding success since its release and has even helped the Nintendo Switch in maintaining its popularity.
ADVERTISEMENT
Article continues below this ad
It is worth noting that Animal Crossing New Horizons released at the outset of the coronavirus pandemic. Worldwide lockdowns had compelled everyone to stay indoors, leading to a surge in the usage of online platforms of entertainment like social media and video games.
Accordingly, going on vacations and hanging out with friends became a far-off possibility in 2020. In times like these, Nintendo's life simulation game offered a virtual journey to its players for a mere $60. It is still ruling the sales charts worldwide, and here are some factors that explain this continuous success.
ADVERTISEMENT
Article continues below this ad
Regular events and updates in Animal Crossing New Horizons
At first glance, Animal Crossing New Horizons might look like another addition to the popular video game series. However, with regular updates, players discovered it offers a lot more than just nostalgia. From DIY recipes to villagers, there was a ton of content to explore.
As a result, YouTubers and Twitch streamers started playing ACNH. Every new video and live stream revolved around a unique exploration idea and was extensively shared online. Social interaction had come to a halt in the actual world, but fans had created their own community with the help of New Horizons.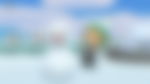 The developers rolled out updates and introduced new events in accordance with real-time. Even if players could not go for a swim on a hot summer day owing to socialization barriers, they could cherish these moments on their own beach in the game.
Collaborations with brands
As soon as Animal Crossing New Horizons became a worldwide phenomenon, huge brands outside the world of gaming started collaborating with Nintendo. These include fashion brands like Sanrio, Glossier, Givenchy, and Tatcha. Interestingly, American Football team Detroit Lions had released its ACNH in-game merchandise.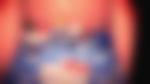 This further added to the realism that Nintendo wanted to offer through its simulation game. Players certainly loved witnessing real-life brands, sports teams, and video games on their islands. Other Nintendo franchises like Super Mario also arrived with their exclusive collections comprising furniture items and outfits.
ADVERTISEMENT
Article continues below this ad
Prominent YouTuber SwitchForce talked about his journey over the one year of Animal Crossing New Horizon's release in a recent video:
All in all, Animal Crossing New Horizons provided everything that the world needed during a pandemic. Instead of competing, users could inspire each other by sharing their islands, themes, and designs. Lastly, the game granted autonomy to the island's owner when, in real life, they were surrounded by countless restrictions on their freedom.
ADVERTISEMENT
Article continues below this ad