Onset of Winter in Animal Crossing Brings the Mesmerizing Northern Lights to New Horizons
Published 12/13/2020, 8:18 AM EST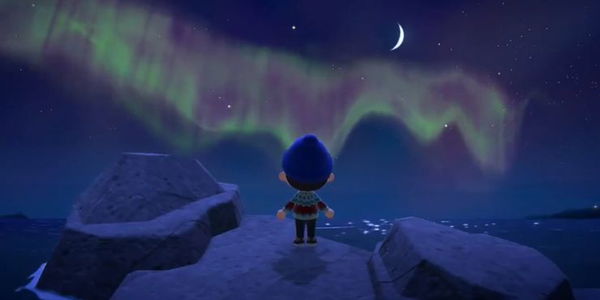 ---
---
The following couple of months promise to be very exciting for Animal Crossing players. Winter has already begun for the players in the Northern Hemisphere, and a range of humongous changes are visible.
ADVERTISEMENT
Article continues below this ad
Players have already spotted snow on their islands. However, this phenomenon is rather gradual and will eventually reach every player in the aforementioned region.
The phenomenon of snowfall in the game is similar to rainfall. The snow can disperse in both heavier and lighter forms depending on the time of day. And it is also possible that it might stop for a few hours altogether. However, snowfall became heavier starting December 11 and has already covered a major part of the players' islands.
ADVERTISEMENT
Article continues below this ad
Players can now also spot snowflakes spread across the length and breadth of their islands that can be used to craft seasonal items. In addition, the players can also spot snowballs that they can use to build snowmen to take part in the winter festivities.
A range of more updates will come around as the month comes to a close. Be that as it may, the players in the Northern Hemisphere will also witness the Aurora Borealis for the first time, as winter has just begun.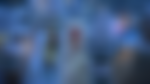 How to watch Auroras in Animal Crossing: New Horizons?
The Aurora Borealis, also popularly known as the Northern Lights, is a natural phenomenon that occurs during winters.
The sky lights up, emanating various beautiful colors because of the exorbitant amount of charged particles in the atmosphere. When these particles collide, they create a beautiful combination of green, blue, and yellow rays.
Players with islands in the Northern Hemisphere experience winter from December to February. For those with islands in the Southern Hemisphere, winter lasts from June to August and is called the Aurora Australis.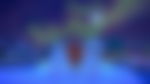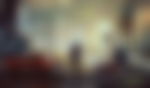 Spotting one is very rare, as it only occurs during the night. To be more precise, the players can spot them after 7 PM and before sunrise.
The Northern Lights is an absolutely breathtaking phenomenon. Even though it appears in Animal Crossing, there is no surefire way to determine when and where it'll occur.
ADVERTISEMENT
Article continues below this ad
The best possible way to find out is by interacting with your fellow villagers. They don't fail to provide an exquisite picture of the phenomenon which will you give you a better idea of when they occur.
Keep your NookPhone with you and snap a picture before the Lights fade away!
ADVERTISEMENT
Article continues below this ad