"Opened My Eyes To Do Different Things": Garbine Muguruza Reveals Positive Effects of Pandemic
Published 01/02/2021, 12:09 PM EST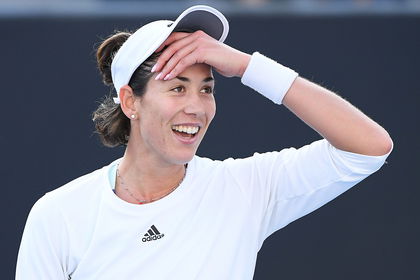 ---
---
The novel coronavirus has imposed an everlasting effect on every individual around the globe, some negative and some positive. In a conversation, former World No. 1 Garbine Muguruza talked about her experience of the pandemic.
ADVERTISEMENT
Article continues below this ad
2020 was a difficult year without-a-doubt, to keep up the normalcy in life. However, it is now time to remember the good part of the year and move ahead.
Garbine Muguruza says COVID as a life lesson was not worth it
ADVERTISEMENT
Article continues below this ad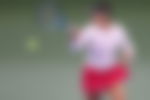 The 2-time Grand Slam winner, despite the challenges, works hard on keeping the atmosphere in the team healthy.
"There are also bad days when you don't feel like training, but I try to convey good vibes because I get along well with my team. It is the reflection of how you are working and how I feel," Garbine said.
While many came out spiritually transformed from the pandemic outbreak, the Spanish claimed to give it less credit. Even so, the 27-year-old does not deny becoming better because of it.
She explained, "I could have continued without COVID, I have not come out of this situation being a philosopher. What if it helped me as a person? Yes. So much so that it was worth it? No."
Currently, at World No. 15, the Spanish representative did not win any title last year. Her biggest achievement of the year in tennis was finishing as runner-up at the Australian Open.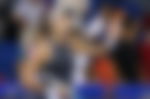 Pandemic helped Muguruza to consider other things besides tennis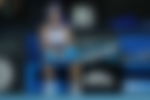 The lockdown around the world boosted many to pick up unimagined hobbies. And the time in hand brought the chance to view life from a different perspective. For Garbine, however, it did not bring any discovery.
"It helped me to consider that there are other things besides tennis. In that area, it opened my eyes to do different things. But I haven't discovered anything. The introspection work it had done before," the Venezuelan-born revealed.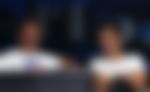 ADVERTISEMENT
Article continues below this ad
The exhaustive year is now behind us and we are ready to welcome tennis once again in our lives. 2021 WTA season will commence in Abu Dhabi for the first time in tennis history.
Garbine is looking forward to resuming her tennis career at the WTA Abu Dhabi tournament starting from 5 January. Hopefully, with the help of the long off-season, she will display some of her best tennis this year.
Her fans wait for the day she will lift her 3 Grand Slam title. Will that time come for her in 2021?
ADVERTISEMENT
Article continues below this ad