Top 5 Openers with Highest Test Runs
Published 07/16/2016, 2:57 PM EDT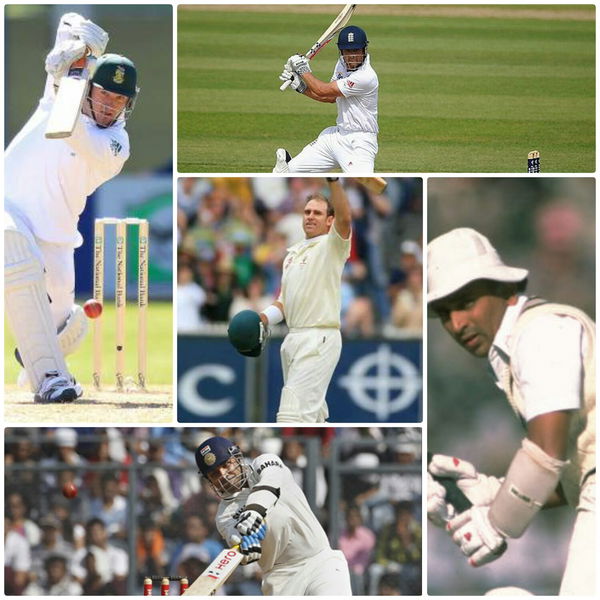 ---
---
On Day 2 of the first test match between England and Pakistan at Lord's, Alastair Cook scored 81 runs and in doing so, he reached a landmark 9610 runs as a Test opener- a new record. He overcame the likes of Sunil Gavaskar, Graeme Smith and many more.
ADVERTISEMENT
Article continues below this ad
Let us look at the top 5 openers who are leading run scorers in Test Cricket:
5. Virender Sehwag
ADVERTISEMENT
Article continues below this ad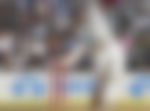 Virender Sehwag has constructed an extraordinary career with a relentless quest. With minimal footwork but maximum intent, he has piled Test runs at a faster pace than anyone in the history of cricket. Bowlers must always fancy their chances against a batsman who plays so many strokes; it's just that Sehwag fancies his chances against them much more. On his Test debut, on a fiery pitch in Bloemfontein, he blazed and made a hundred when everyone doubted his ability to survive in Test cricket. But soon he emerged his own man, and not long after Tendulkar was playing a supporting, and somewhat calming hand as Sehwag romped away to a triple-hundred in Multan, the first by an Indian, bringing it up with a six. Two Tests ago, he had been dismissed trying the same stroke five short of what would have been his first Test double-hundred. He is a Test cricket legend in Indian cricket to say the least. He played 104 tests for India and made a whopping 8536 runs with an average of over 49. He smashed 23 hundreds all big, fast and entertaining which also paved way for a new look on how Test cricket could be played. As an opener he made 8207 runs.
His uncomplicated approach – batting is all about scoring as many runs as quickly as possible – belies a sharp and street-smart cricket mind. He has a keen grasp of his own, and his opponents' strengths and weaknesses and exploits them in a forensic manner. What appears risky to many, is merely an opportunity for him. His lack of footwork, which does get him in trouble against the moving ball, is mostly an advantage, for it creates space for his brilliant handwork. Few batsmen have hit the ball harder square on the off side, and fewer still have hit them as frequently. And the sight of a spinner brings the savage out in him; and for many spectacular assaults against the world's leading spinners, there are numerous outrageous dismissals against the not-so-reputed ones.
The most remarkable aspect of Sehwag's career of course has been his ability to build massive scores at breathtaking speed. He holds the Indian record for highest number of Test double-hundreds, and came within seven runs of becoming the first batsman to score three triple-hundreds. That innings, against Sri Lanka at the Brabourne Stadium in Mumbai, epitomised the Sehwag brand of batsmanship; a mix of imagination, daring, power, skills, and clarity of vision.
4. Matthew Hayden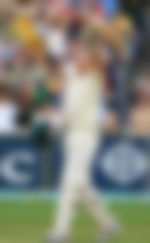 Strength was Matthew Hayden's strength – both mental and physical. It enabled him to shrug off years of carping that he was technically too limited for Test cricket because of the way he played around his front pad, and it enabled him to touch rarefied heights of batsmanship. Before his maiden first-class innings, he asked if anyone had made 200 on debut, then went out and hit 149. The runs rarely abated over the next 17 years. Tall, powerful and equipped with concentration befitting the fisherman and surfer that he is, he battered the ball at and through the off side for days at a time. He has also made himself a fine catcher in the slips and gully.
Hayden's earliest Tests were exclusively against South Africa and West Indies, a trial for any opener. They were not auspicious, but patience and willpower won the day, especially after the tour of India in 2000-01, where he slog-swept his way to 549 runs- an Australian record for a three-Test series. By the end of 2001 he had broken Bob Simpson's Australian mark for most Test runs in a calendar year – Ricky Ponting first topped Hayden's 1391 in 2003 – and formed a prodigiously prolific opening partnership with Justin Langer. Belatedly he came good in the one-day arena too, and by the time the 2003 World Cup rolled around he was ranked among the top three batsmen in both forms of the game. Later that year he hammered 380 against Zimbabwe at Perth, briefly borrowing the Test record from Brian Lara, and in mid-2004 he was at it again, battering Sri Lanka for twin centuries that took his tally to 20 in only 55 Tests. He went on to play 103 tests for Australia smashing over 30 hundreds and scoring over 8625 runs.
Weary through years of plunder and a difficult India tour, Hayden experienced an extended slump during 2004-05 and was initially replaced as one-day opener by Michael Clarke. His lack of form and footwork continued against England and his disastrous series only improved at The Oval with 138. It was the awkward beginning of a resurgence that extended his career and thrust him towards more middle-aged domination. Usually playing more patiently, he followed his south London renaissance with three hundreds in successive matches, becoming the third player next to Bradman and Barrington to score four in a row twice, and passed 1000 runs in a calendar year for the fifth time. After reaching three figures on five occasions during 2005-06 and adding 153 at the MCG a year later, he stood behind only Bradman, Ponting and Waugh on Australia's list of century-makers. With three hundreds in consecutive games against India in 2007-08, he quickly leapfrogged Bradman's 29, and had 30 when he waved goodbye
A year later he was back in the Caribbean only briefly, returning home without playing a Test due to an Achilles injury suffered during training while on Indian Premier League duty. Australia's top order lost strength without him, just as it had when India ended the 16-match winning streak at the WACA. He had been keen to push on until the 2009 Ashes, but disappointing displays in the lost series against India and South Africa in 2008-09 prompted him to announce his retirement after the Sydney Test. And with that, he was gone. Another destructive opener, Another Legend.
3. Graeme Smith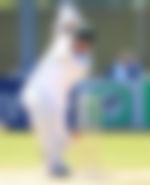 Meaty, muscular and mighty, that's Graeme Smith, who looms even larger than all that as South Africa's colossus of a captain. His achievements as a batsman are significant, but the most important monument to his career is the fact that under Smith, the confidence of South Africans, both within and outside of the national team and its structures, had been rebuilt.
Smith's leadership and his batting are all about being direct and upfront. The subtleties of captaincy had grown into his game, but he was still at his most comfortable surging once more unto the breach himself with a cursory backward glance to see if his men were following. He thrived under his own captaincy. Although an opener, he was composed and never showed the burden of captaincy.
His batting was similarly forthright; anything bowled near his pads would be sent screaming through midwicket. Anything drivable on the off-side would be driven, brutally, often inelegantly, but always effectively. Square of jaw and shoulder, they don't call him "Biff" for nothing. With Smith, what you see really is what you get.
Smith can hardly be blamed for doing things his own way. He was, after all, handed the reins at 22 – which made him his country's youngest captain – and tasked with rebuilding South Africans' faith in the integrity of game itself. That precious jewel had been shattered by Hansie Cronje's immoral greed and it was not restored completely under Shaun Pollock's sincere but undemonstrative leadership. If Pollock was too maturely minded a captain for South African sensibilities, Smith was spot on.
He didn't play long for South Africa. He played 117 tests for the Proteas, scored over 9000 runs and smashed 27 centuries with an average of 48. Before Hashim Amla he was the highest run scorer for SA in a Test match with 277. The double centuries Smith scored in his 11th and 12th Tests, and just his third and fourth as captain, in England in 2003 made for an ironclad argument to retain his overtly direct approach to getting the job done. Those were his early days in charge, but arguably his greatest triumph came much later, when he led South Africa to their first Test series victory in Australia in 2008-09. In 2014, he retired following a series loss to Australia at home leaving a great legacy.
2. Sunil Gavaskar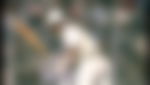 Sunil Gavaskar was one of the greatest opening batsmen of all time, and certainly the most successful. As Harsha Bhogle says,
"His numbers were stellar, but more important, to a country starved of self-respect, he was a godsend."
The short opener who faced West Indies pacers with grit and determination and without helmets that time was no fluke. His game was built around a near-perfect technique and enormous powers of concentration. It is hard to visualize a more beautiful defence; virtually unbreachable, it made his wicket among the hardest to earn. Sunil Gavaskar was the first to get 10,000 Test runs and 30 centuries. India's lynchpin of the 70s and 80s, and arguably their first great batsman, he was known for his immaculate defence but was equally at ease hooking and pulling the most fearsome bowlers of all time. He played 125 test matches scoring over 10,122 runs and 34 centuries with an average of 51.33. As an opener he made 9607 runs for India.
He played with equal felicity off both front and back feet, had excellent judgement of length and line, and was beautifully balanced. He had virtually every stroke in the book but traded flair for the solidity his side needed more. His record for the highest number of Test hundreds was overtaken by Sachin Tendulkar, but statistics alone don't reveal Gavaskar's true value to India. He earned respect for Indian cricket and he taught his team-mates the virtue of professionalism. The self-actualisation of Indian cricket began under him.
1. Alastair Cook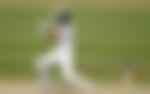 ADVERTISEMENT
Article continues below this ad
This English Captain had recently crossed the 10,000 run mark in Test Cricket and became the youngest one to do so, breaking Sachin Tendulkar's record. And yesterday, on Day 2 of first test against Pakistan, he scored 81 runs taking his overall tally to 9610 runs as an opener, surpassing the great Sunil Gavaskar and he now leads the charts.
Those who knew him were saying that the tall, dark and handsome Alastair Cook was destined for great things very early on, and on the Ashes tour of 2010-11, he came good on a host of promises, scoring an incredible 766 runs in seven innings to anchor England's first series win in Australia for 24 years. In doing so, he went past 5,000 Test runs, having turned 26 on Christmas Day – the second youngest batsman to reach the landmark after Sachin Tendulkar. Two years later and further records had been broken as he became England's leading Test century-maker – hitting No. 23 against India in Kolkata, his third in three matches – and becoming the youngest player to pass 7000 runs. It had seemed inevitable, from the moment he scored a hundred on debut against India in 2006, that he would have a prolific career and captain his country.
ADVERTISEMENT
Article continues below this ad
He is currently playing his 130th test match for England against Pakistan and has scored more than 10,000 career runs with twenty-eight 100s against his name and an average of 46.49 . The way he is going he can set new records and benchmarks in England Cricket. Cook has also been hailed as one who will break Tendulkar's record of 15,942 runs in Test cricket. Well, it's a long way but Cook will be there some day as the greatest English Test Cricketer.