OPINION: How Losing Corey Linsley Will Affect Aaron Rodgers and the Green Bay Packers in 2021
Published 03/16/2021, 9:17 AM EDT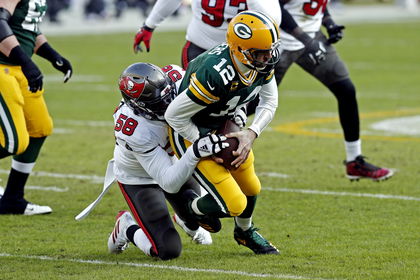 ---
---
Arguably the league's best center, Corey Linsley will have a new place to call home in 2021. And unfortunately for Green Bay Packers fans, it's going to be far from Lambeau Field.
ADVERTISEMENT
Article continues below this ad
A 5th-round draft pick for the Packers back in 2014, Linsley recently signed a massive 5-year deal worth up to $62.5 million with the LA Chargers. The deal makes him the highest-paid center in the league. 
And many would say that the money is well deserved. The 2020 first-team All-Pro played a key role in the success of the Packers in 2020. And more importantly in the success of 2020 MVP winner Aaron Rodgers.  
ADVERTISEMENT
Article continues below this ad
Losing Linsley, a big blow for the Green Bay Packers
It's always tough to lose an All-Pro. And when that player is also someone who's cemented his position in a side over the past 6 years, the blow is even harder.  
Linsley appeared in 99 games for the Green Bay Packers over the past 7 seasons. And during that time he developed a great sense of chemistry and understanding between himself and QB Aaron Rodgers. 
The role of a center is one of the most key positions in an offensive line. The center is the player who snaps the ball to the QB, thus making him the first point of contact with the play-caller. 
Sharing the right chemistry to ensure that there aren't any mistakes on snaps is crucial to a quarterback's success and thus is directly proportional to a team's success as well.
Apart from taking the snap and making sure the opposition doesn't get to Aaron Rodgers, Linsley also played a pivotal role in helping the team's running game.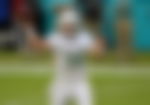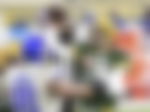 The offensive linesman helped his running backs put up the numbers that they did by creating rushing lanes on several instances. Thus losing out on his main center of the last 7 years is something that Aaron Rodgers and the Packers might suffer the consequences of next season.
ADVERTISEMENT
Article continues below this ad
The Packers do have some options to choose from their roster. Their 2019 draft pick Elgton Jenkins is considered to be the leading man to take up the opening spot.
Filling in for an All-Pro will be a huge responsibility. But the Packers faithful and Aaron Rodgers himself will hope that Jenkins will be up for the task in 2021.
ADVERTISEMENT
Article continues below this ad
ALSO READ- Drew Brees Announces His Next Step in Post-Retirement Phase