OPINION: Where Does Russell Westbrook Rank Among PGs in NBA
Published 08/27/2021, 2:15 PM EDT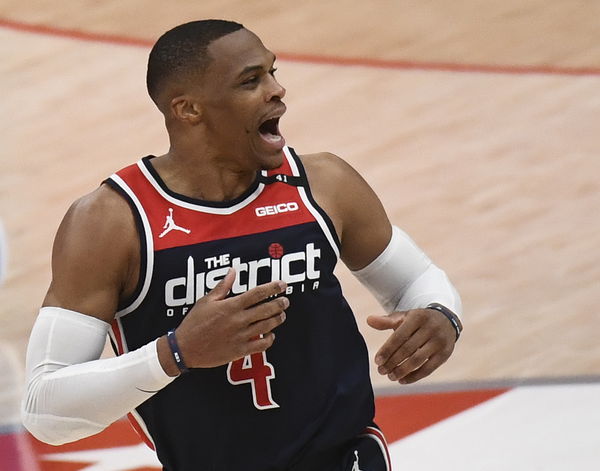 ---
---
The biggest question looming for the 17-time champion Lakers this coming season surrounds their latest acquisition in PG – Russell Westbrook. The fact of the matter is, on paper the Big 3 of LeBron James, Anthony Davis and Russell Wesbrook look like one for the ages, especially given the accumulation of raw talent and athleticism. However, how will the pieces fit together?
ADVERTISEMENT
Article continues below this ad
It was quite obvious that superstar point guards were the 'flavor of the month' for the Lakers in Free Agency, especially given last season's disappointment. And considering that GM Rob Pelinka was also actively pursuing stars like Damian Lillard and Chris Paul, where does Westbrook rank in the Top-10 active Point Guards in the NBA?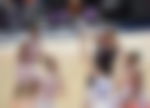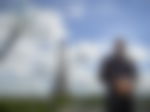 ADVERTISEMENT
Article continues below this ad
Russell Westbrook in the middle of the pack
Contrary to ESPN's list of current Point Guards where Westbrook is ranked 9th, here is our Top-10 PGs list heading into next season –
Stephen Curry – Scoring champion, averaged over 32ppg. Carried the Warriors, fell short in the Play-In owing to lack of help.
Damian Lillard – Lone Warrior for the Blazers, as despite multiple 40/50pt games, eliminated in the 1st round.
Luka Doncic – Similar to Lillard, single-handedly took the Clippers to 7 games, with minimal help from the remaining cast.
Chris Paul – floor general, team leader, averaged over 9 assists last season. Clutch performance in Game 6 of the Conference Finals, 41pts/0 TO. At 36, 1st trip to the NBA Finals.
Trae Young – Ascended to the next level averaging 28.8ppg/9.5apg in the playoffs. Beat the #1 seed Philadelphia in 7 games carrying Atlanta to the Eastern Finals.
Russell Westbrook – Averaged a triple double yet again! Assist leader in the previous season. Averaged 22.2pts/11.5reb/11.7ast. Lead the way in Washington, alongside Bradley Beal, mentoring the Wizards' youth talent. 2 game winners in his single year in Washington.
James Harden – MVP candidate before a hamstring injury capped his season. From a rather dominant scoring role in Houston, to an assist dominated role in Brooklyn, Harden was the key to the Nets engine, averaging 24.6pts/10.8ast in 44 games.
Jrue Holiday – 2021 NBA champion. Starting PG for Milwaukee, Holiday added a steady scoring presence from beyond the arc 39%, along with a defensive ability that was key in their title run.
Ben Simmons – Arguably one of the best passers and point defenders in the league, all Ben Simmons lacks is some confidence and a steady jump-shot. However, surrounded with the right shooters, Ben is still a Top-10 PG.
DeAaron Fox – Head of the Sacramento Kings, Fox is Sacramento's future. Averaging 25.2pts/7.2ast will Fox's game progress to the next level hunting for a playoff berth in 2022?
Russell Westbrook in Hollywood
Interestingly, Russ is the 3rd worst shooter from beyond the arc on this list. But then again, that's not why he was a hot commodity for the Lakers.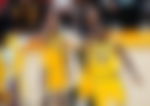 What does Westbrook bring to the table, if not for 3pt and FT shooting? Raw athleticism, a constant triple double threat, explosive power and an unbeatable speed drive that can beat most defenders, he is an all-round player.
ADVERTISEMENT
Article continues below this ad
While he doesn't only pose a pick and roll threat in combination with James, Russ has never played with a big man like AD! Imagine the unguardable lob havoc that duo could wreck next year.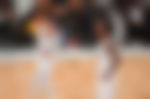 Hence, what could possibly be the downside of signing Mr. Triple Double himself? One of the main questions surrounding 2 ball dominant players like Westbrook and LeBron is the fit.
ADVERTISEMENT
Article continues below this ad
As they've publically said in the buildup to the next season, L.A's success is based on sacrifice. How much are Russ, AD and LeBron willing to sacrifice for Banner Number 18?
Watch this story – Milwaukee Bucks vs Brooklyn Nets, Los Angeles Lakers vs Golden State Warriors & Other Exciting Matchups to Look Out for in Upcoming 2021-22 NBA Season