'Options Are Still There' – Brian Ortega Talks About Future With Halle Berry
Published 03/25/2021, 11:47 AM EDT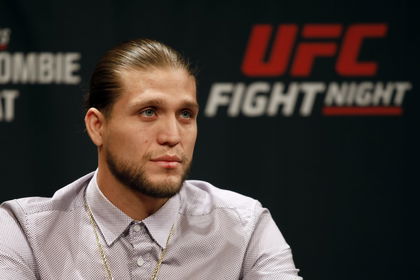 ---
---
Brian Ortega is one of the top fighters in the UFC. He has an impressive record with his only big UFC loss coming against Max Holloway.
ADVERTISEMENT
Article continues below this ad
Recently, we saw Ortega along with Halle Berry in a picture she put on her Twitter. Since then, fans of both have been speculating about the nature of their relationship. Now Ortega talked about same.
The Brian Ortega and Halle Berry relationship
ADVERTISEMENT
Article continues below this ad
The relationship between Halle Berry and UFC Featherweight fighter Brian Ortega has been a hot topic since 2019.
The Hollywood star posted a picture of herself and Ortega, which led to many people speculating about their relationship. While uploading the picture she also wrote that how Ortega had agreed to train her for her upcoming project.
While talking about the tweet Bryan said," I became the internet Man crush Monday I guess. We talked a little bit in person."
Bryan seemed quite pleased with Berry. During an interview Ortega talked about her, " She's dope man, but just the way our schedules and lives lined up, I had to my thing and she had to do hers."
What's in the future for Berry and Ortega?
After the Max Holloway fight, Ortega took some time off. During that time his fans really missed him, although his photos with Halle Berry ignited some curiosity amongst his fans.
The pair did not end up doing anything, but according to Ortega there is still hope, "But yeah, the options are still there, the opportunities are still there for me to talk to her and reach out to her."
Ortega has an important fight coming up where he will face Alexander Volkanovski at the UFC 260 co-main event. Apart from that, Ortega has said that if he is available, he would be there for Berry whenever she needs him.
"If she needs me in any way, shape, or form, and I'm available, I'll be there." he said.
ADVERTISEMENT
Article continues below this ad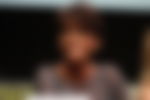 Whenever any sports person and Hollywood celebrity come together or take a picture together, it becomes an exciting event for their fans.
So although Berry and Ortega didn't quite work with each other, their fans might still want to see the two work together someday, and after Ortega's remarks this seems like a real possibility.
ADVERTISEMENT
Article continues below this ad