"Other Two Guys Are Nice as Rafael Nadal": Casper Ruud Praises Big 3 for Their Humility
Published 03/20/2021, 11:57 PM EDT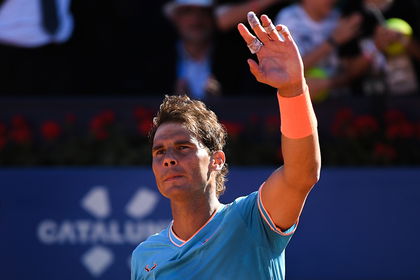 ---
---
Twenty-time Grand Slam winner Rafael Nadal is one of the most humble guys on Tour. Despite achieving tremendous success over the years, the Spaniard maintains a down-to-earth attitude. Even his arch-rivals, Roger Federer and Novak Djokovic, carry themselves with class on and off the tennis courts. 
ADVERTISEMENT
Article continues below this ad
Recently, Norwegian tennis player Casper Ruud stated the similarities in the approach of the Swiss superstar and the Serbian ace with Rafael Nadal. Rudd added the three guys have been warm with him whenever they've come across each other. For a youngster to receive such kind of support from the legends of the game is a great deal.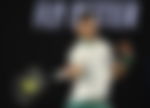 Casper Ruud knows Rafael Nadal better amongst The Big 3
ADVERTISEMENT
Article continues below this ad
Speaking more on this subject, Ruud added, "I think they're all great guys. I know Rafa the best. But I've played against Roger and Novak in the match, they were both nice to me both on the court and off the court. You know when I see them they say hi to me.
"I think that's really nice because they have hundreds and thousands of people in their life that they can say hi to and for them to come to me at the gym."
He did state amongst the three guys, he knows Rafa better and the two keep in touch. Casper stated that humble behavior is developed with time and is learned from the seniors of the current generation.
The World No. 24 recollected an incident when he had met Djokovic in the gym. 
ADVERTISEMENT
Article continues below this ad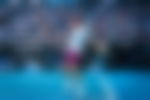 The 22-year-old player added, "Last time at the Australian Open Djokovic didn't have to come to say hi to me at the gym. They're nice guys and know how to behave well. They have experienced while growing up. Maybe Sampras came to Roger when he was young. I would say I know Rafa better and we say hi all the time. He sends me messages and he's the closest I am to, but the two other guys are as nice as him."
Federer returned to Tour and is currently practicing in Dubai. Djokovic has decided to skip Miami Open and Nadal has followed suit. However, the Spaniard will look forward to competing at the Monte Carlo Masters next month.
ADVERTISEMENT
Article continues below this ad