Our sport may not have many tomorrows, warns Coe
Published 11/15/2015, 3:18 AM EST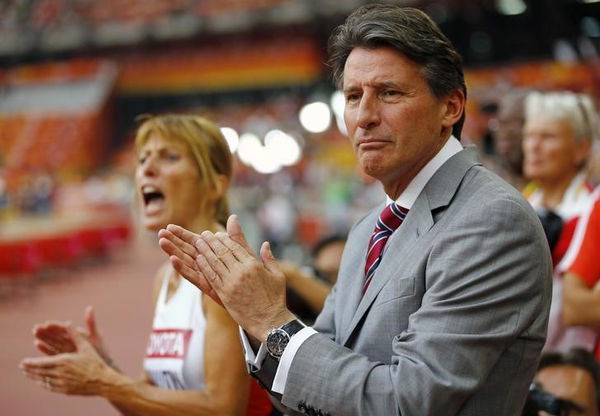 ---
---
LONDON (Reuters) – Sebastian Coe has conceded that unless he and his fellow leaders fully grasp the enormity of the crisis in their sport, there are "unlikely to be many tomorrows for athletics".
ADVERTISEMENT
Article continues below this ad
In his Sunday Telegraph newspaper column, the president of the International Association of Athletics Federations (IAAF) said he and his colleagues could "almost certainly" have done more to get to the heart of the scandal that has rocked the sport.
Coe, writing at the end of a dramatic week which saw the IAAF provisionally suspend Russia following a report from the World Anti-Doping Agency that uncovered evidence of state-controlled doping in the country, added it had been a "horror show" for athletics.
ADVERTISEMENT
Article continues below this ad
The Briton also said the "architecture of anti-doping" systems had failed the world's track and field competitors and acknowledged a difficult self-examination as he reflected on whether the sport could have approached the unfolding crisis more effectively.
Friday's decision to suspend Russia after a conference call of IAAF Council members, Coe said, was made amid an atmosphere of "sadness and anger" and "the recognition that unless we fully grasp the enormity of our plight there were unlikely to be many tomorrows for athletics".
The double Olympic champion, who has found himself in the unusual position of being criticised, explained this week's events had led him to ask, "How did we get to this?
"The decision … to penalise Russia was also a difficult one and running against every instinct around that conference call. But the best way to protect clean athletes is to be unflinching in our commitment to them, and not just in words," said Coe.
"We have to create structures that are always in their corner and here none of us come out very well including my federation.
"The architecture of anti-doping has failed them and, we have to ask, were the walls too high in many of our organisations to properly investigate abuses? Almost certainly 'yes' has to be our uncomfortable answer," he added.
Coe reflected on an unnamed, no-nonsense coach who helped kickstart his running career several decades ago.
"The toughest question I grapple with is inevitably a very personal one, self-examination is never easy," he said.
ADVERTISEMENT
Article continues below this ad
"I guess the question I am asking myself at this very moment is, 'How on earth have we got from a sport that was underpinned by people like that (coach) to the horror show that played out on the global stage last week?'.
"Could I, should I, have inserted myself into the three independent investigations (set in motion by a German TV documentary which uncovered the Russian evidence)? Possibly," added Coe.
"Should we all have been more alert and in tune with our natural instincts? Almost certainly.
ADVERTISEMENT
Article continues below this ad
"That is probably the toughest truth to face but the sport must if we are to start our recovery. And the search for the answer will be my North Star," said Coe.
(Writing by Ian Chadband; Editing by Tony Jimenez)