OUT OF THE WORLD! Coco Gauff Steamrolls Over Qiang Wang to Capture Her Second Career Title at WTA Parma 2021
Published 05/22/2021, 8:55 AM CDT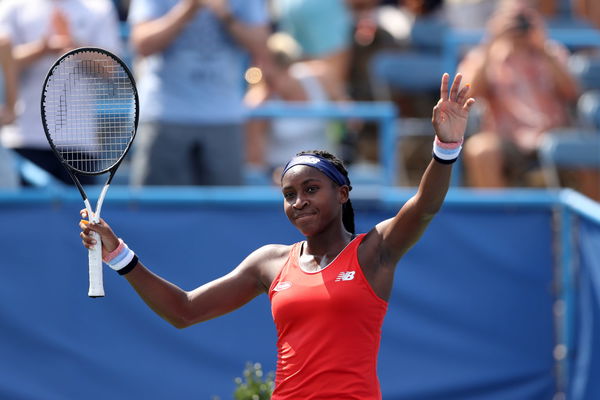 ---
---
Coco Gauff raced past Qiang Wang to win her second WTA title at Parma Open 2021. The former will now enter the top 25 of WTA rankings, just as a 17-year-old.
ADVERTISEMENT
Article continues below this ad
Coco Gauff on fire in the opening set of WTA Parma Open 2021 final
She started the match without any fuss, quickly serving out her games to put pressure on Wang. Gauff's backhand was firing as Wang surrendered her first service game itself. Despite a few double faults, the American had the shots to quickly cut any deficit. In 10 minutes, Gauff was 3-0 ahead in the opening set.
ADVERTISEMENT
Article continues below this ad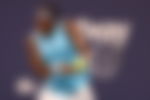 Wang was getting her points from Coco. However, whenever Gauff made a mistake, she redeemed herself with more winners. Despite asserting her authority in the final, she was giving loose points to Wang and was always threatened in the opening set. Yet she was fearless in finding the lines.
Serving at 4-1, Wang was pressured by Gauff. With simple flicks and shots, the American was able to break Wang for the second time in the set to lead 5-1. However, her problems with serving out sets continued as she gave break points to Wang, courtesy of multiple double faults. Yet, Gauff went on to save three break points and converted her first set point to win the opening set, 6-1.
Gauff completes a dominating performance against Wang
Gauff toned down her intensity in the second set as Wang forged a comeback. The Chinese player improved her tennis as she increased her movement to help in rallies. It was clear that Wang could not compete with the 17-year-old on the baseline, hence, she brought in some variations using drop shots. The second was poised at 1-1.
ADVERTISEMENT
Article continues below this ad
Wang saw the first break points of the second set at 2-1. However, whenever Gauff was in danger, her backhand came to the rescue. After failing to break Coco, Wang was in a precarious situation in the next game. Despite a positive intent, the 29-year-old missed her executions and hence Gauff broke to lead, 3-2.
ADVERTISEMENT
Article continues below this ad
From here on Gauff managed her service games well. At 4-2, she even had two break points to completely shut Wang but the Chinese player held on despite being frustrated with her unforced errors. Gauff was fired up at each point and at 5-3 she broke her opponent once again to win in Parma, 6-1, 6-3.