Outriders Dev Reveals Studio's Journey Ahead of April 1 Release
Published 04/01/2021, 11:25 AM EDT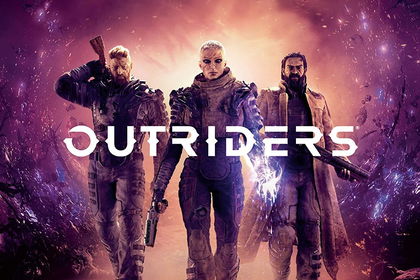 ---
---
The latest looter-shooter from People Can Fly, Outriders, will release later today. The studio, which once was a part of the Epic Games family, is now independent. It has partnered with Square Enix on this project, to publish Outriders.
ADVERTISEMENT
Article continues below this ad
In a totalitarian view, this new title is a third person shooter with RPG elements. Players will choose from four characters in the beginning of the game. These four different characters come with unique abilities. First, we have Trickster who can manipulate time. Second is Pyromancer, who has the ability to control fire. Third is the Devastator who can create seismic activities. Finally, there is Technomancer who can control various gadgets.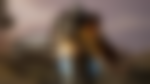 ADVERTISEMENT
Article continues below this ad
Players fight with guns and other weapons. However, health regeneration takes place only if a player manages to kill or injure enemies. Players fight through different world levels, and as they progress the difficulty increases. The higher the level, the better the loot players can expect from the enemies.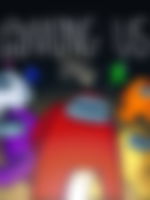 Outriders dev speaks on journey from Epic to Square Enix
In an exclusive interview with Square Enix, CEO Sebastian Wojciechowski explained the People Can Fly journey.
"People Can Fly was founded way back in 2002, so around 18 years ago! Our first game was a first-person shooter called Painkiller. It was a success, and lots of people really liked it – I think it's still got fans today!
After Painkiller was released, the company started work on a new game – Come Midnight. Unfortunately, the publisher we were working with had some financial difficulties and the project was canceled."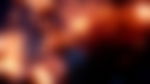 Furthermore, the studio was once a part of the Epic Games family. A major part of the top devs built their experience in Epic Games, back in the day. They worked on multiple projects like Gears of War and Bulletstorm. The devs also worked on Fortnite for a while. Working in Epic made a great difference for these developers, and the CEO did not forget to appreciate that.
"We wouldn't be able to create Outriders without our experience of working with Epic – and all the shooters we worked on. Those skills gave us the confidence that we can deliver the best shooter in the world."
ADVERTISEMENT
Article continues below this ad
Finally, he spoke about what gamers can expect from a People Can Fly game.
"The true 'secret sauce', if you like, is that we genuinely love playing our own games. We will not put out a game unless we ourselves find it enjoyable – and I think that shows."
Outriders releases later today for r Microsoft Windows, PlayStation 4, PlayStation 5, Xbox One, Xbox Series X/S, and Stadia.
ADVERTISEMENT
Article continues below this ad