Outriders Faces Major Server Issues on Launch Day
Published 04/03/2021, 3:20 AM EDT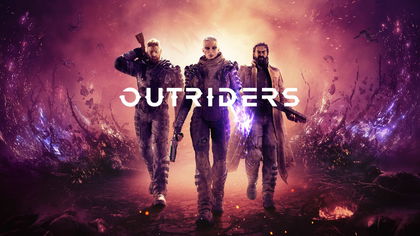 ---
---
Square Enix recently came out with its co-op third-person shooter, Outriders. The title hit the stores on the 1st of this month. Outriders features elements from action-shooter games, as well as elements from RPG titles. The game allows players to choose from four classes, each with unique abilities. This game has been the talk of the town for a while now, even prior to its release. The title features the patented stunning visuals of Square Enix games, along with the feel of old-school co-op RPGs.
ADVERTISEMENT
Article continues below this ad
However, players could not completely enjoy the game at the time of its launch. Those familiar with online games know of the multitude of issues that usually arise on the day of launch. Outriders was no exception. Players ended up experiencing major server issues as they tried to log into the game. The developers of the title, People Can Fly, soon addressed this issue on its official Twitter handle.
ADVERTISEMENT
Article continues below this ad
Further reading: Pokimane, Michael Reeves, LilyPichu, Scarra, and Yvonne Come Together For an OfflineTV Challenge
The tweet enclosed an open letter from the Studio Head of People Can Fly. His plea to the players to judge the game on its content rather than the first-day server issues seems pretty reasonable, and it just made us like the devs even more. He said,
"As developers, who've been working super hard for the last 5 years to make this game awesome, we really hope that you will judge the game rather than those teething troubles related to server issues. It is frustrating for you and it is frustrating for us."
Further reading: Call of Duty Warzone and the Baffling Case of Returning Glitches
ADVERTISEMENT
Article continues below this ad
Outriders falls prey to unfortunate server issues
Online games seldom have a hassle-free launch day. There are always a ton of things going wrong some way or the other. It is a kind of bummer, especially if you consider that the community might just call the game bad due to these issues, even though the devs worked hard to make a decent enough title. It makes room for unfair judgment. The latest shooter-RPG title from Square Enix, Outriders, also fell prey to server issues, which is unfortunate, really.
However, we hope that the expeditiousness of the devs at Square Enix will trump the server issues, and soon players will be able to enjoy the game to its fullest.
ADVERTISEMENT
Article continues below this ad
Outriders is currently available across all platforms and supports cross-play. Hop in for a ride across the galaxy.