Do Overrated players cause the demise of IPL teams?
Published 05/22/2017, 12:29 PM EDT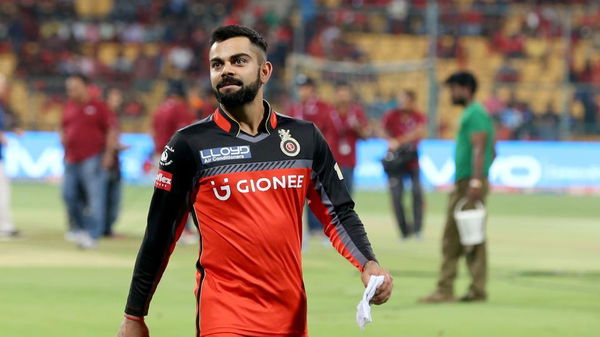 ---
---
This IPL can be said to be a show of youngsters. Whether it is Nitish Rana's match winning knock or Sanju Samson's blistering century or Unadkat's match saving hat-trick, we have witnessed a lot of our young talents flourish in the shade of the experienced. That's what the spirit of IPL is all about. Dravid's appreciation of the young Rishabh Pant can only motivate him in the game. He has been his U-19 and IPL coach for two years and you can only imagine what knowledge and expertise he brings about in Rishab's game.
ADVERTISEMENT
Article continues below this ad
With these performances in mind, we look upon how much these youngsters make monetarily as in comparison with their senior teammates. None of the aforementioned players make even a tenth of the highest paid players like Virat Kohli or Chris Gayle or MS Dhoni. Doesn't this make one question the liability of the overrated players in a team? For the last the six or seven years, more or less the same players have been on the top of the highest paid list. Isn't it time that there should be some change?
Let us have a look on how the highest paid players in this IPL performed. Here we are not scrutinizing anyone, but stating that if a franchise trusts one as their highest paid player how much does it imply that he should be the top performer for that team? Leading in the list of the highest paid players is Virat Kohli. He was the orange cap holder for the previous season with a record number of runs to his name. This fact was enough for him to be the highest paid player for this season. He started the season with a shoulder injury which had him sit in the dugout for the first 4 matches. He recovered from the injury but his form seemed to have failed to do the same. He scored 308 in the next 10 matches for RCB. For the player of his quality is that performance justified?
ADVERTISEMENT
Article continues below this ad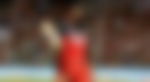 ADVERTISEMENT
Article continues below this ad
Another star player from the RCB camp who failed to perform this time was AB de Villiers. He is regarded as the most destructive batsman in world cricket today. But his guns seemed to be closed and shunned for this season. He could only score 216 runs in the whole season and scored just one fifty. Similar to this was the Gayle show. He hit just 29 boundaries this season which was his worst performance since the 2010 season. These kinds of figures make one wonder are these overrated players worth of the effort and money required to keep them in the team. Younger players in the side have been struggling to maintain their position even after fine cameos in the first team. Aniket Choudhary and Harshal Patel could have brought some magic to their side if only their name was on the team sheet.
The list of overrated players only begins in RCB because they seemed to be worst affected by it this season. Sunrisers can be said to be another team to have been affected by the same. Indian players like Yuvraj Singh and Ashish Nehra were retained by the side with a hefty fee overlooking a bright display of skill on the field from these maestros. But that rarely seemed to be realised this season. Yuvraj was able to total only 252 runs in 12 matches which are fairly low compared to a player of his ability. Ashish Nehra played only 6 matches for the SRH but had an economy of 9.3 which is not in any case acceptable for a T20 side.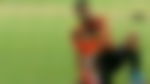 ADVERTISEMENT
Article continues below this ad
Not only speaking of the ill-fated teams. Mumbai Indians too faced some such problems this year. A bowler of the likes of Malinga is known to be intimidating to all batsman with his fearsome bowling style and deadly yorkers. But this time Malinga's magic was not to be seen on the pitch. He had his worst strike rate and economy this season of all the IPLs. Jasprit Bumrah and Mitchell McClenaghan stepped up as Mumbai's showstoppers this season.
The IPL seems to be plagued by overrated players this season. We are not claiming a bad performance from every player makes them overrated, but when a player reaches a mark of class in the game he needs to maintain it by performing for his team every time they need him. This IPL has been an example of the power of the youngsters to turn tables and get hold of the situation. IPL can be a better league just by focusing on the cricket over the cricketers.