Overwatch: Lack of Professionalism Causes Havoc?
Published 08/05/2020, 12:30 PM EDT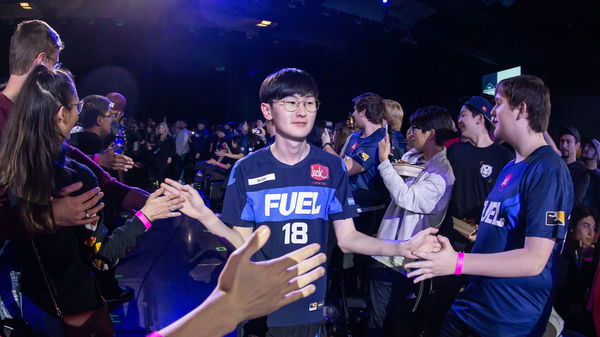 ---
---
A lot has happened during this pandemic. The recent development has been quite a shock. Dallas Fuel, an American professional Overwatch team, has let go of their star DPS, Gui-un "Decay" Jang. He came to Dallas Fuel in 2019 from Los Angeles Gladiators and was a very successful player for the team.
ADVERTISEMENT
Article continues below this ad
The Korean professional started his career at Team Kongdoo Uncia in 2017 before shifting to Los Angeles Gladiators in 2018. He has been on fire since then. However, he has been playing Valorant quite extensively since its release and his removal from the team has sparked off rumors that the Korean star could be looking for a change.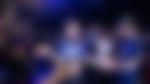 ADVERTISEMENT
Article continues below this ad
Overwatch: Another Pro to Shift to Valorant?
Dallas Fuel posted an update on Twitter where they revealed that they had accepted a request by Decay to release him from his contract.
We have granted the request of Gui-un "Decay" Jang to release him from his contract prior to the end of the 2020 OWL season. Our management is focused on evaluating changes and building a cohesive team that will be positioned for future success.

— Dallas Fuel (@DallasFuel) August 3, 2020
However, Decay had not been cooperating with the team staff and had not been practicing with the team. He benched himself in June which raised a lot of rumors around his future.
We know we have to work hard to get our team playoff ready so let's talk about this. Decay had a few months left on his contract, but refused to work with our staff. When a player refuses to practice, it is time for us to move on and give our players their best shot. https://t.co/cX6XqXXGHv

— Mike Rufail (@hastr0) August 3, 2020
Mike Rufail, the owner of the team, revealed that Decay's lack of professionalism led to his removal from the team. Atlanta Reign's head coach, Sephy, went on to say that Decay had been enjoying Valorant since its release and had benched himself to force a move. Even though we can't say with assurance if that's the case, Decay might be looking for another Overwatch team or might be making a move to Valorant like a lot of other professionals already have. That's not all, head coach of the team Aaron "Aero" Atkins, along with the Assistant Coach Louis "Tikatee" Lebel-Wong, was also released from the team.
Still collecting my thoughts about being released, I will make a statement later this week for anyone interested. This was not my decision and I plan to return to the League in full force.

Thank you all for your support!

— Louis Lebel-Wong (@TikateeOW) August 3, 2020
Another case in point?
ADVERTISEMENT
Article continues below this ad
Decay was released right after the transfer window closed, which happened to another Dallas Fuel player as well. Rascal was released on the same premise. This could be just another coincidence, but the timing raises a lot of questions.
ADVERTISEMENT
Article continues below this ad
Both the players being fired on a similar premise does raise a lot of questions. However, we will have to wait for further news to find out what exactly happened and what we can expect.
SOURCE– Dallas Fuel-Twitter