Ozil's Metamorphosis – From Passenger to Pilot
Published 11/13/2015, 3:04 PM EST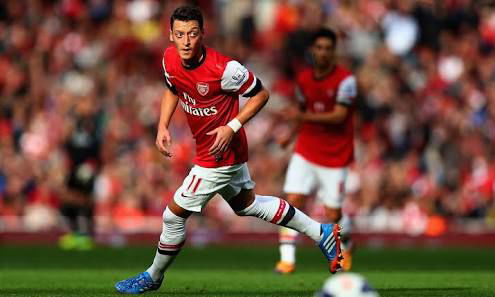 ---
---
"Behind every kick of the ball there has to be a thought."
ADVERTISEMENT
Article continues below this ad
These words were spoken by Dennis Bergkamp, one of the greatest players to play for Arsenal and indeed in the Premier League. One player in England today who surely embodies this thought is Mesut Ozil. The German playmaker has been on fire this season, making ten assists in twelve league games, breaking the record of the number of consecutive games in which an assist has been provided by a player.
After two tough years, being played out of position, having to adjust to the pace and power of the Premier League while facing constant criticism, the German finally seems to be doing things the right way. But one thing that hasn't changed in his two and a half years at Arsenal, and indeed his whole career is his ability to see the spaces on the pitch and analyze the scenario before executing that telling pass. His every pass, be it the brilliant lob to Kieran Gibbs for Arsenal's equaliser against Tottenham or a simple sideways pass to retain possession, is carefully calculated. Numbers are crunched and the math is done. Maximising the space for his teammates and creating scenarios that would be the most effective ones seem to be his goal and he has been tremendous at it. Martin Tyler had said of Dennis Bergkamp that he had "spatial awareness" – the ability to see not only 180 degrees around him, but a full 360 degrees as he would receive the ball. And the signing that was compared to the Dutch master when he arrived in North London seems to have that very special ability.
ADVERTISEMENT
Article continues below this ad
Even in his first season, in which he only produced 9 assists and was considered to be disappointing, he managed to create the most number of chances in the league that season. While this stat in itself is insignificant, it goes to show that even while adjusting to the league physically, his vision and intelligence did not fail him. Throughout last year, Ozil saw himself played out wide many a times as well, which lead to some more disappointing performances although he picked up the pace in the last few months as Arsenal raced on to a second consecutive FA Cup title, with Alexis Sanchez leading the way.
ADVERTISEMENT
Article continues below this ad
But Wenger's idea to play him on the wings was to build his physical and defensive side of the game and it has paid off brilliantly as you now see Ozil tracking back and harrying the opposition throughout full matches – a sight you wouldn't expect to see a year back. No more of the "lazy" Ozil who loses the ball and strolls back. Nowadays, Mesut often covers the most amount of ground amongst his teammates.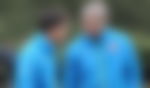 He has also been working on extra shooting drills which has helped him build his confidence according to a recent interview. All of this together has now seen Ozil fully adapted to the league, helping him use the deadly weapon that is his intelligence to full and devastating use. His performances against Manchester United and Bayern Munich at the Emirates testify to his marked improvement both physically and mentally as he grabbed goals in two of Arsenal's biggest matches this season, with the game against United being an especially good one for him.
ADVERTISEMENT
Article continues below this ad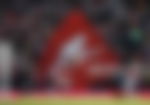 But what is truly encouraging to see from Arsene Wenger's point of view would be that even when the chips are down, Ozil doesn't fail to deliver, as his assist for Kieran Gibbs proved, in a match where Arsenal struggled for creativity and fluidity. Ozil created 7 good chances in that match and had Giroud been more clinical, he might have had another assist or two in his name, but the key takeaway from the Tottenham game is that Ozil is finally acting like the signing that is supposed to change Arsenal FC.