Packers GM Praises Jordan Love But Maintains Aaron Rodgers is Starting Quarterback
Published 05/10/2021, 2:52 PM EDT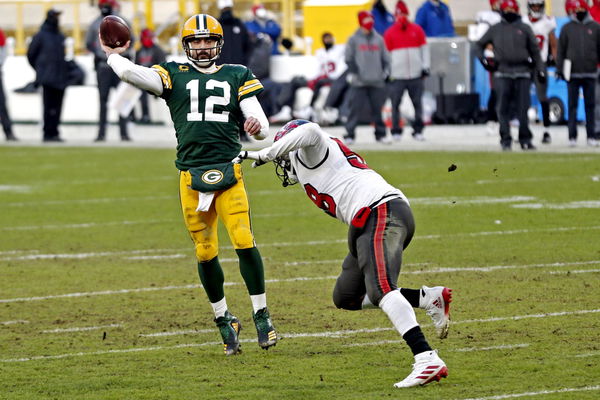 ---
---
The Green Bay Packers have a decision on their hands. Aaron Rodgers has made it clear to them that he wants to leave. The reigning league MVP feels disrespected and undervalued by the franchise. However, they remain adamant about retaining the star QB.
ADVERTISEMENT
Article continues below this ad
Rodgers doesn't think he has a future with the Green Bay Packers, but the franchise sees it much differently, despite them liking backup quarterback Jordan Love.
Green Bay Packers' General Manager Brian Gutekunst spoke to The Athletic about the franchise's plans going forward. He spoke about Jordan Love, noting that he was still a major work in progress, but the franchise was impressed with the way he seems to be developing so far.
ADVERTISEMENT
Article continues below this ad
They have full faith in Jordan and certainly see him as the future face of the franchise. But right now, they think he needs to soak everything he can from his mentors. "He's got a long way to go. But we're ecstatic for his development…Obviously, we think the world of Jordan and where he's going to grow and develop.
"I think it's pretty early to be able to tell you that because obviously with no preseason games last year and just kind of the no-spring, but we have a lot of confidence in his talents, in his work ethic, and where he's going to go. But it's a little early for that."
Aaron Rodgers ready to leave Green Bay
Gutekunst's comments about Love indicate that the Packers still see him as the second quarterback for the team. And they are still planning their team around Aaron Rodgers.
However, just because the Green Bay Packers want to keep him doesn't mean that Rodgers will be convinced to return to the franchise.
ADVERTISEMENT
Article continues below this ad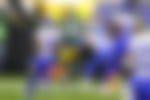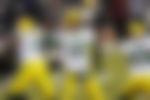 Will Aaron Rodgers stick around with the Green Bay Packers? Both sides are sticking to their guns about next season. There doesn't seem to be any middle ground so far.
ADVERTISEMENT
Article continues below this ad
Some fans have speculated that Rodgers could decide that he doesn't want to play football anymore, that is if the Green Bay Packers don't allow him to leave and play somewhere else.
For the Packers, they need to decide what they want to do, or they run the risk of losing Packers for free.