Painful Debut For Pankaj Singh
Published 08/04/2014, 6:00 AM EDT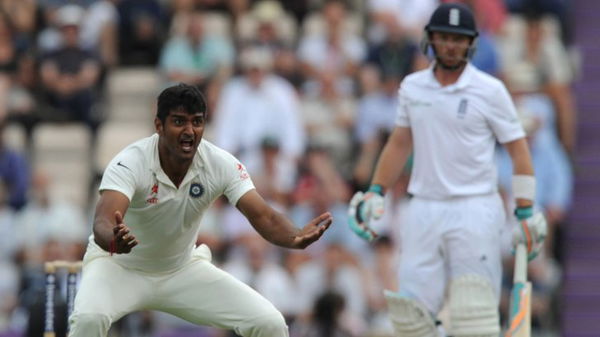 ---
---
It was December '08, the time of Australian Summer and the beginning of Cricket Season. Pankaj Singh was named in the Indian Side following injuries to Munaf Patel and Sreesanth. After bowling endlessly on flat tracks in the Ranji Trophy and other domestic tournaments, Pankaj was finally rewarded for his performances. The 6 feet 4 inch tall bowler had toiled hard for Rajasthan on flat decks and took them to the final of Ranji Plate League in 2006 along with featuring in India A sides in 2007. Little did Pankaj knew he would be out of the Indian side without getting a game.
ADVERTISEMENT
Article continues below this ad
Six years later, he returns to the Indian squad when selectors final pay heed to his performances in the domestic circuit, not sure if he'll get a place in the XI when the team has 6 pacers in the side. After the historic win at Lord's after 28 years, the man of the moment is left out and Pankaj gets the chance he always waited for. It seems like a dream come true for him as he makes his debut in unforeseen circumstances and ahead of Aaron who has some test match experience.
Pankaj might have hoped that he'll leave a mark in this test and let the world take notice. Such was his performance that he left a mark everywhere but the SCOREBOARD. A wicketless debut along with the 2nd worst bowling figures in an innings on debut, coupled with the worst overall was a match he'd like to forget. But the irony is, you never forget your debut. It is the special day when all your dreams come true and all hard work bears fruit. Had it not been for a dropped catch by Jadeja and a bad decision by the umpire for the LBW against Bell, things would have been a lot more different for both India and Pankaj.
ADVERTISEMENT
Article continues below this ad
What happened after such a frustrating first day was that Pankaj started erring in his line and length. He started serving one bad ball every over and his figures were affected. But he still got the ball to beat the bat, take the edge but nothing would get him his maiden test wicket. Such was the sympathy of everyone towards him that the commentators(Indian and English both) and fans alike wanted him to take a wicket. Shane Warne, while on air, kept cheering him on with his 'COME ON, Pankaj' comments.
ADVERTISEMENT
Article continues below this ad
It's not that this match was just one of case of sheer bad luck for him. In ODI's as well, he made his debut in one of the most insignificant tournaments, that is, the tri-series in Zimbabwe when all the seniors were rested. There also he played one match and was wicketless. He induced an edge from Upul Tharanga, but to no avail. Just after that one match, he was off the selectors radar.
While Pankaj kept knocking on Team India's door, many other bowlers got a chance and sometimes were awarded a comeback as well. Jaydev Unadkat, Varun Aaron, Umesh Yadav, Vinay Kumar, Ashoke Dinda, Mohit Sharma, Bhuvneshwar Kumar etc. all made their debuts while RP Singh, Munaf Patel, Sreesanth, Ashish Nehra were given comeback opportunities. While the man who he replaced in this test match had done enough in the one test at Perth in that tour to be persisted with a long time.
The question now arises that will Pankaj Singh be provided with ample opportunities to prove his mettle? He bowls at a decent pace of mid-80 miles per hour, can swing the ball both ways, has a good wrist position and bowl outswingers with the old ball as well. He plans the batsman out is willing to do the hard work.
ADVERTISEMENT
Article continues below this ad
As a cricket lover,one can only hope that he gets what he deserves and is persisted with. His case is perfect case of the cliche that 'Test Cricket is hard game and made for men'.