The Inspiring Journey Of This Disabled Army Veteran Who Went On To Win Team USA's First Medal of Tokyo Paralympics 2020
Published 08/25/2021, 2:15 PM EDT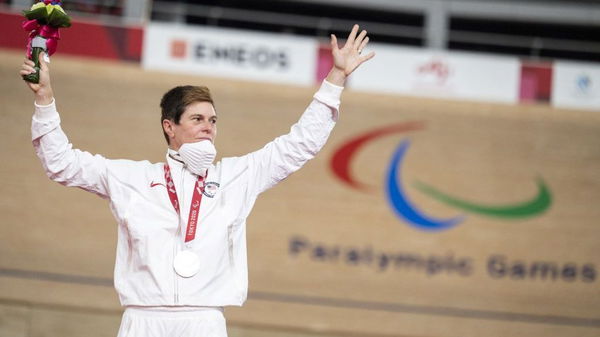 ---
---
The American Paralympian, Shawn Morelli, fetches the very first medal for Team USA at Tokyo Paralympics. Not only this but she also opens up about her journey of how she became a champion.
ADVERTISEMENT
Article continues below this ad
Shawn Morelli is an American Paralympic athlete, pursuing road and track cycling. She clinched a gold medal in the Summer Games held in Rio, in the year 2016. Making her second Paralympic appearance this year, the cyclist has already secured a silver medal in the women's pursuit C4. C4 is a para-cycling classification which includes people with lower-limb impairments or issues with lower-limb functionality.
WATCH STORY– Milwaukee Bucks vs Brooklyn Nets, Los Angeles Lakers vs Golden State Warriors & Other Exciting Matchups to Look Out for in Upcoming 2021-22 NBA Season
ADVERTISEMENT
Article continues below this ad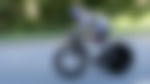 A true journey of inspiration- Shawn Morelli
When the Paralympian made her debut 5 years ago, she coincidentally won the first gold medal in the tournament on the very first day. Even though another Paralympian, Lex Gillette had already won silver, Shawn's was the first gold. Back in 2016, she won a gold in 2 of the three events she participated in. She also set the then meet record of 3:57.741.
ADVERTISEMENT
Article continues below this ad
Her journey of reaching where she is today is indeed heart-warming. She was commissioned into the U.S. Army as a second lieutenant in 1996. Furthermore, she served as an engineer officer in Iraq and Afghanistan. In 2007, she got a severe injury in her spine and neck due to a roadside bomb explosion. Unfortunately, leaving her with no vision in her left eye. Not one to give up, the American continued to pursue her passion for sports and began cycling competitively in 2010. Ever since, she has managed to successfully win 16 world championship medals across road and track cycling, including 12 golds.
Results of the C4 event
Australia's Emily Petricola broke her own world record with a timing of 3:38.061. She grabbed the gold and the American, Shawn Morelli won the silver. Lastly, the Canadian Keely Shaw was merited with the bronze medal
ADVERTISEMENT
Article continues below this ad
For as long as the Paralympics continue, we can look forward to such enthralling action and inspiring stories.
READ ALSO– Greg Norman Has a Patriotic Solution to End the Feud Between Brooks Koepka and Bryson DeChambeau