This Paralympian Overcame A Devastating Train Accident To Become A Table Tennis Ace At Tokyo Paralympics 2020
Published 08/25/2021, 12:14 PM EDT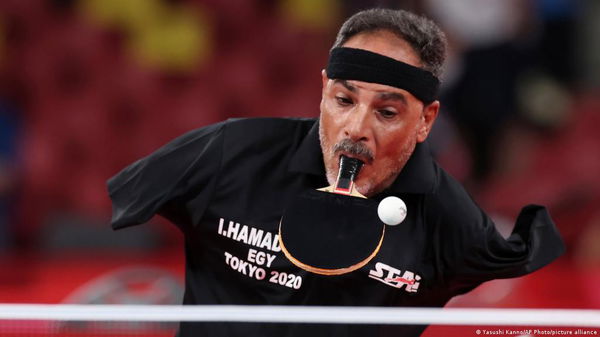 ---
---
The Paralympian Ibrahim Hamadtou talks about his journey of pursuing sports and about overcoming his hardships to play at the Tokyo Paralympics.
ADVERTISEMENT
Article continues below this ad
Ibrahim Hamadtou lost both his arms due to a train accident. The Egyptian found a unique way to pursue his passion despite his challenges. The 48-year-old Egyptian is the first-ever table tennis player to use his mouth and his feet to play. This legend is making his second appearance at the Paralympics. Furthermore, he was invited to perform at the World Team Table Tennis Championships in Tokyo, Japan in 2014. Not only this but he also qualified for the Summer Games held in Rio. He did so after finishing second at the 2016 African Championships. Wherein he was seen playing by holding the racket between his teeth and flicking the ball up with his foot to serve.
WATCH STORY- PHILLY SPECIAL TO 28-3 TRACING THE LAST 5 SUPER BOWL WINNERS
ADVERTISEMENT
Article continues below this ad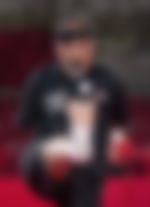 Ibrahim Hamadtou talks about his experience
While sharing his story, Ibrahim said, "I was trying first to use the bat under the arm, and I also tried using other things that weren't working so well. Finally, I tried using my mouth."
He further added, "I want to tell everybody that nothing is impossible, and everybody should work hard for what you love and what you think is good for yourself. The disability is not in arms or legs, the disability is to not persevere in whatever you would like to do.
ADVERTISEMENT
Article continues below this ad
The para-athlete has proved to the world that nothing can stop him from doing what he loves. In 2004, he made his debut in this sport. Finally, at the age of 43, he could proudly call himself a Paralympian.
Talking about his passion he said, "I fell in love with table tennis in 1983 after losing both arms as a result of a train accident. So I started the sport after the accident. I was in the club where I was officiating a match between two of my friends. They disagreed on a point, when I counted the point in favor of one of them the other player told me, do not interfere as you will never be able to play. It was that statement that fired me up to decide to play table tennis."
ADVERTISEMENT
Article continues below this ad
Indeed, this para-athlete has shown the importance of willpower and unconditional dedication. Hopefully, Ibrahim can shine in Tokyo and bring laurels to Egypt.
READ ALSO- "He Is Going to Salute Me" – Tyron Woodley Weighs In on His Upcoming Fight With Jake Paul