PATHETIC! Tennis Fans Call Out FFT After Rafael Nadal Scheduled to Play Without Crowd at French Open 2021 on His Birthday
Published 06/03/2021, 11:55 AM EDT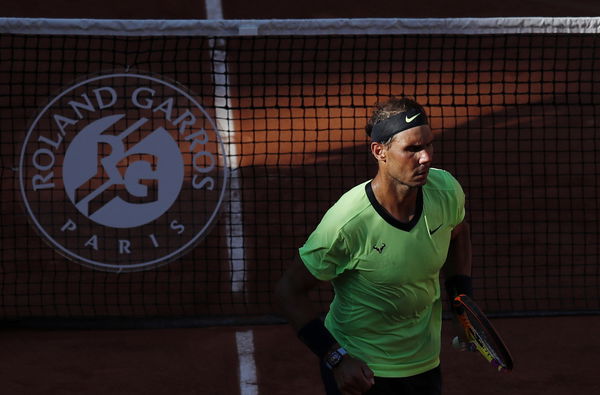 ---
---
Rafael Nadal turned 35 today and given his birthday comes inside the first week of June, he almost regularly celebrates it at his beloved French Open. This year at French Open 2021, Nadal will get to play in the night session, however, he will not have his fans chanting and celebrating his birthday.
ADVERTISEMENT
Article continues below this ad
Since the night session begins after 9 pm local time, Nadal won't have any fans for his match. Because of the coronavirus pandemic, there is a night curfew in place and hence the Roland Garros organizers will have to ask the fans to vacate the premise early.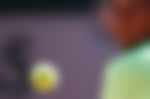 This decision to schedule Nadal's match in the night session has irked several fans. They have gone on social media and vented their frustration on the decision. Moreover, Nadal faces his long-term friend Richard Gasquet in the second round. Gasquet is also the last Frenchmen in the draw and hence the French fans will miss him as well.
ADVERTISEMENT
Article continues below this ad
Fans are obviously emotional as last time in 2020 as well, Nadal couldn't celebrate his birthday with them. Because of the pandemic French Open 2020 was postponed to October, where Nadal did win his 20th Grand Slam, however with very few fans in the stadium.
Not especially you.
I saw many tweets about conditions are too quick,night sessions and …
Actually Rafa has won RG in 13 different conditions. it's better to trust our king❤️

— Ben (@ben96069606) June 2, 2021
MAIS PARDON ? Nadal en night session demain vs Gasquet (donc sans public). Sérieusement ? Le jour de ses 35 ans ? Vs un Français ?

— Marie Dib Beljean (@MarieBeljean) June 2, 2021
Oh and vs a Frenchie too!

— Pallavi (@pallavirank) June 2, 2021
Rafael Nadal celebrated his 33rd birthday at French Open
In 2019, although Nadal had a match the day after his birthday. Hence he celebrated with the organizers and the workers associated with the Grand Slam.
ADVERTISEMENT
Article continues below this ad
"Tomorrow what can I do? Just celebrate here a little bit with the people from the tournament, all the workers there that, being honest, for me, they are so special, because I always had an amazing relationship with all of them. And then probably have a dinner, small dinner. But I play the next day, so not a big thing."
Nadal is the fourth player in Roland Garros history to play during the night session. Serena Williams was the first, and his rival Novak Djokovic was the second and Daniil Medvedev was third. If Nadal manages to win today, he will next face Cameron Norrie in the third round.
ADVERTISEMENT
Article continues below this ad