"Thrives on This Life": Former Coach Says Roger Federer's Love for Tennis Keeps Him Going at 39
Published 05/01/2021, 11:06 AM EDT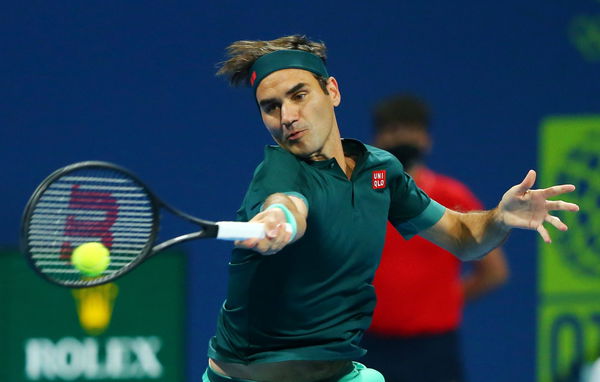 ---
---
Veteran tennis coach Paul Annacone has weighed in on his former disciple Roger Federer's biggest strength, saying his love for the sport has helped him be one of the leading lights of contemporary men's tennis even as in the twilight of his career.
ADVERTISEMENT
Article continues below this ad
Annacone, who is also a revered voice on tennis, coached the 20-time Grand Slam champion for three-and-a-half years.
Paul Annacone says Roger Federer has a sound perspective on career and life
ADVERTISEMENT
Article continues below this ad
To a question on what is Federer's greatest strength as a player and as a person on a podcast, the experienced coach said it is his perspective on life as well as his game.
He said the champion's understanding of life enables him to "prioritize things" and his practical views on the game and his career, in particular, have kept him going for all these years.
"I think his greatest strength as a player and a person is his perspective. I mean, I think he really understands life and because he understands life and the ability to prioritize things and pragmatism with which he approaches stuff has allowed him to do what he loves for this long," Annacone said.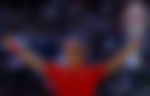 He added that combined with his other virtues, what has helped Federer be at his best or close to his best, even at 39 is his undying "love" and passion for the game.
"He just loves tennis and that's why, at 39, he's still out there," the coach said.
Annacone compares the Swiss maestro to Pete Sampras
According to Annacone, what gives Federer the urge to train for another season of tennis is that he hasn't grown out of love for the sport or weary of it at 39 as his another illustrious, former pupil Pete Sampras did at 29 or 30.
"He doesn't have the emotional drain at 39 that Pete had at 29 or 30," Annacone said, adding that while it doesn't make one better than the other, it does speak volumes about the contrasting personalities of the two tennis greats.
ADVERTISEMENT
Article continues below this ad
He said what separates the twilight of Federer's career from that of Sampras's is that while the latter grew tired of his travels and longed to settle into a post-retirement life, the Swiss still enjoys returning to the Tour and being on the road with his family.
"Pete was kind of fatigued from that life, whereas Roger thrives on this life, he thrives on being all over the world with his family," the coach said.
ADVERTISEMENT
Article continues below this ad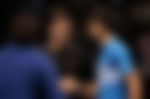 He added that seeing how different people live or societies interact on Tour brings even more clarity to his career and tennis.