Paul Pogba- The return of the prodigal son
Published 08/09/2016, 2:05 AM EDT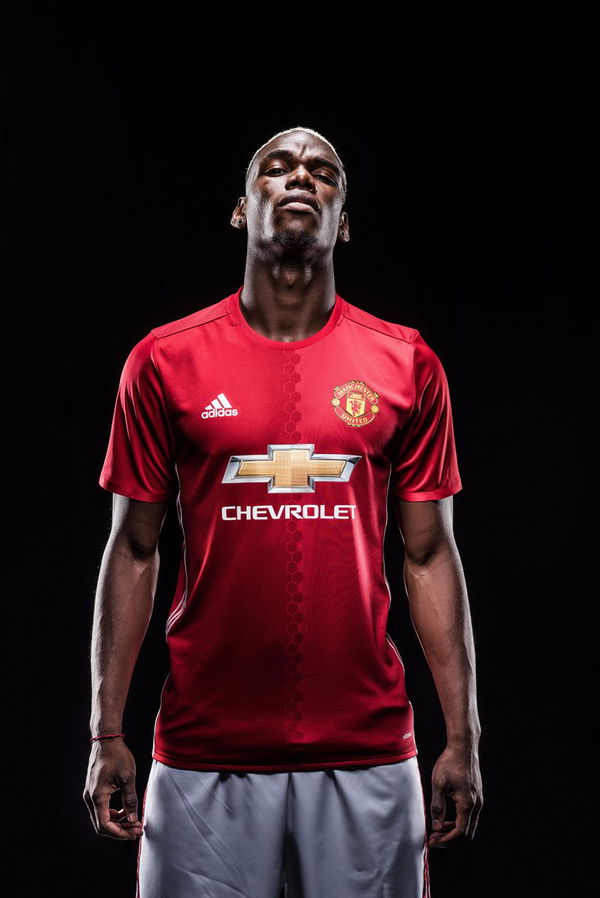 Sir Alex Ferguson hardly ever put in a foot wrong in 26 years as Manchester United manager. His decisions were well thought out and more often than not, proved to be the right ones. However, he himself wouldn't be afraid to admit that letting Paul Pogba go was one of the rare blunders he committed, and that mistake has cost United a world-record €105 million.
ADVERTISEMENT
Article continues below this ad
In his book, 'Leading' the Scot has revealed exactly why he couldn't keep hold of Pogba – placing the blame squarely at the feet of his agent, Mino Raiola.
ADVERTISEMENT
Article continues below this ad
"There are one or two football agents I simply do not like, and Mino Raiola, Paul Pogba's agent is one of them. We had Paul under a three-year contract, and it had a one-year renewal option which we were eager to sign. But Raiola suddenly appeared on the scene and our first meeting was a fiasco.
ADVERTISEMENT
Article continues below this ad
"He and I were like oil and water. From then on, our goose was cooked because Raiola had been able to ingratiate himself with Paul and his family and the player signed with Juventus."
Ed Woodward has finally turned things around and has won his transfer battle against Real Madrid and signed Paul Pogba again. But this time Pogba will not play second fiddle to anyone but instead be the talisman for Manchester United. With a new transfer gossip surrounding his future every transfer window, it has finally happened and boy did it take some persuasion. With a transfer of €105 Million from the  Bianconeri to the Mancunian reds which will see Pogba make a staggering £290k a week, the deal makes him the 3rd most expensive player in the history of football.
ADVERTISEMENT
Article continues below this ad
What Pogba brings to United is something they have been missing ever since the transfer of Cristiano Ronaldo – raw aggression in attack and unparalleled skills. Although Pogba doesn't have the same goal scoring rate, he is a powerhouse in midfield who also helps maintain defensive solidarity, and for these abilities, he has been compared with Arsenal legend Patrick Vieira. Nicknamed 'Paul the Octopus' because of his long legs and tackling abilities Paul Pogba could be the one who puts United back on the map of the big clubs in Europe.
That being said this return will not be an easy transition and only time will tell if Pogba was worth the huge transfer fee. Its now all in the hands of Jose Mourinho, who has managed to attract world class players like Mkhitariyan, Zlatan and now Pogba to Old Trafford despite United missing out on the UEFA Champions League this season.