Paul Pogba returns to Manchester United
Published 08/09/2016, 1:29 AM EDT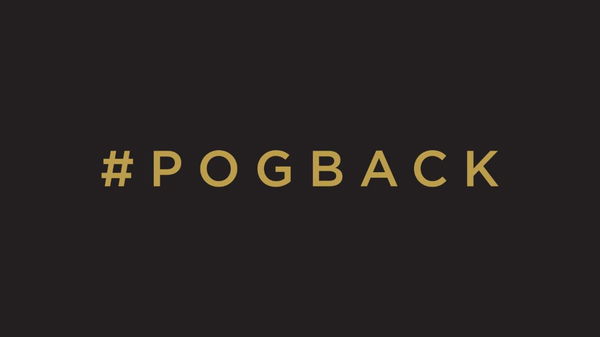 ---
---
The prodigal son returns. Manchester United have signed Paul Pogba from the Italian champions Juventus for a world-record fee of €105 m, excluding other clauses.
ADVERTISEMENT
Article continues below this ad
The 23 year old French national had played one season with the first team of Manchester United before moving on to Juventus for a meager £1.5m back at 2012. At Turin, he played 4 seasons, winning every Seria A title for the club in his tenure. Having played 124 appearances for the club, he has scored 28 goals for the Italian club's outfit.
ADVERTISEMENT
Article continues below this ad
The fee for the player can increase by a  further €5 m if conditions of the clauses are met. This particular deal has replaced Gareth Bale's €101m move to Real Madrid as the new world record fee.
It is also speculated that the Paul Pogba deal would cost a lot more than the  €105m value put as the transfer fee. In order to achieve the services of the Defensive midfielder, Manchester United had to appease his infamous agent, Mino Raiola, who was demanding a £20m pay-off for the super-agent. Including the wages for the player, which comes close to £400,000 pre-tax- United have to shell out over £20m just on the players wages.
ADVERTISEMENT
Article continues below this ad
The Manchester United manager is confident that Pogba will be an addition which would soon repay, and add significant quality to the team. He said –
"Paul is one of the best players in the world and will be a key part of the United team I want to build here for the future. He is quick, strong, scores goals and reads the game better than many players much older than he is. At 23, he has the chance to make that position his own here over many years. He is young and will continue to improve; he has the chance to be at the heart of this club for the next decade and beyond."
Paul added- " I am delighted to rejoin United. It has always been a club with a special place in my heart and I am really looking forward to working with José Mourinho. I have thoroughly enjoyed my time at Juventus and have some fantastic memories of a great club with players that I count as friends. But I feel the time is right to go back to Old Trafford. I always enjoyed playing in front of the fans and can't wait to make my contribution to the team. This is the right club for me to achieve everything I hope to in the game."
ADVERTISEMENT
Article continues below this ad
This would be the last addition to Jose Mourinho's maiden season for Manchester United as a manager, having fulfilled his transfer ambitions. Paul Pogba is the fourth player to join the squad after Ivory Coast defender-Eric Bailly, Armenian midfielder-Henrikh Mkhitaryan and Super Striker-Zlatan Ibrahimovic