Paul Rudd Recalls First Meeting With Patrick Mahomes
Published 05/10/2021, 2:46 PM EDT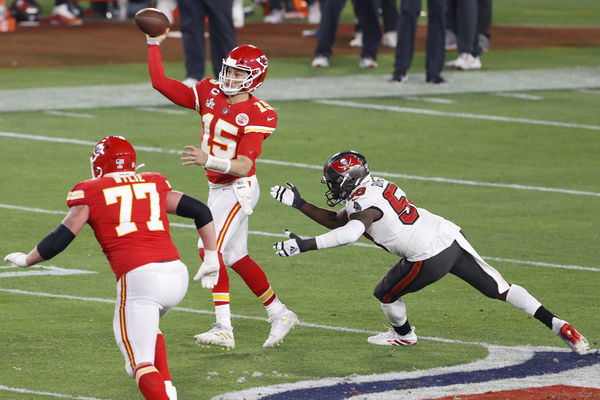 ---
---
Patrick Mahomes is one of the biggest stars in the NFL. Despite being very young, Mahomes has established himself as a star in the league.
ADVERTISEMENT
Article continues below this ad
Mahomes has only played in the NFL for 4 years now. But in that time, he has had a career's worth of accomplishments. He has been an MVP, a Pro-Bowl star, a Super Bowl winner, and a Finals MVP.
But it was an interaction in his rookie year that made a Hollywood star a big fan. Hollywood star Paul Rudd spoke about Patrick Mahomes for his Laureus World Breakthrough of the Year award.
ADVERTISEMENT
Article continues below this ad
Rudd shared a story about meeting Mahomes in his rookie year. Rudd and his son were in the Kansas City Chiefs locker room after their game. He and his son spotted Mahomes from afar and decided to speak to him.
Mahomes was very engaging and kind to them, despite facing frustration due to a lack of playing time.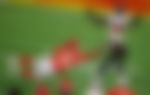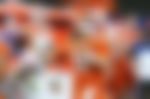 "I will never forget when I was in the locker room with my kid and you were a rookie, you hadn't played and I looked over and I saw you by your locker and said, 'Wow, check it out, it's Patrick Mahomes, our first-round draft pick let's go talk to him'.
"And we went and talked to you and you were so nice and you were so gracious with us." 
Patrick Mahomes left Paul Rudd star-struck
ADVERTISEMENT
Article continues below this ad
Rudd added that Patrick Mahomes was elegant in the way he spoke to them, even when he was asked a difficult question. The actor also spoke about the feeling he had when he met Mahomes for the first time, likening it to seeing band Radiohead before they became very popular. Rudd noted that the experience was certainly something that he could never forget.
"And I was asking, 'What's it like not playing? Is it frustrating?' I don't know and then look at you now. I feel a little bit about that moment like I felt when I went to go see Radiohead perform at a bar in Minneapolis before they took over the world. You, I had a Radiohead moment with you. I'll never forget it."
ADVERTISEMENT
Article continues below this ad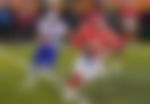 Patrick Mahomes has a long career ahead of him. However, his last visit to the Super Bowl was a demoralizing loss. He will be motivated to get better and bounce back next season.