"Pay Disparity Is Just One Element"- Venus Williams Attacks Inequality In Sports
Published 03/07/2020, 12:23 PM EST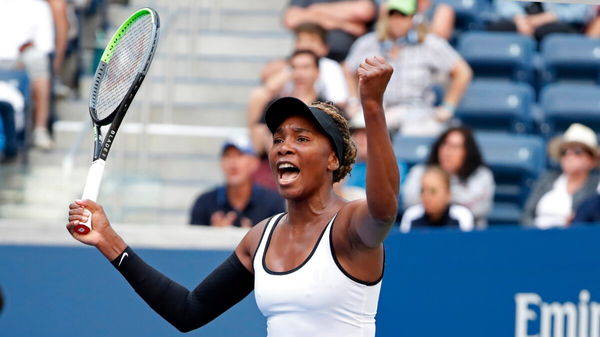 There's a reason why Venus Williams is a sporting legend – and not just another multiple time grand slam winning tennis star. For years, the American star had played not just for herself, but for her identity. She has been unapologetic about her persona of an African-American athlete who went on to achieve great things in an unequal American Society.
However, her battle for the rights of female athletes is a tale of glory that etches her name in history. Venus achieved something that many tried to fight for – equal pay for female tennis players.
Know More – "Fake It Till You Make It" – Venus Williams Has Powerful Advice For Young Girls
ADVERTISEMENT
Article continues below this ad
The long battle of Venus Williams
Her moment of triumph came at the Wimbledon of 2007 when her years of hard work finally came to fruition. Venus had been raising the issue since 1998. In 2005, when she lifted the Wimbledon trophy, she received lesser prize money than her male counterparts Roger Federer.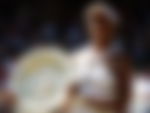 In a meeting with the All England Lawn Tennis and Croquet Club, Venus highlighted this major gap. She asked how a young girl would feel when she will know that her years of hard work will still keep her secondary to a boy.
Venus told Kathy Caprino of Forbes, the value that the fight had for her –
For me it was simple and clear; it was about standing up for what I believed was right. Tennis has given me so much opportunity in life, including a platform, so when the opportunity came to fight for women across the sport it was an easy decision. I spoke up for both myself and people everywhere who were facing or will face, the same kind of injustice in their lives.
Know More – Venus Williams – More Than Just Serena Williams' Sister
However, the reply of the chairman was embarrassing. He said that just because men play best of 5, they deserve more pay. His reply was ignorant of so many social structures, that Venus took her fight to the next level. After massive advocacy, the goal was finally achieved –
"I'm glad it was able to create a ripple effect and set a precedent. So much positive change has happened since then, and so much positive change is still needed, but I'm happy I was able to do my part and will continue to do so until it doesn't need to be a conversation anymore."
The fight is far from over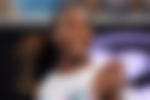 ADVERTISEMENT
Article continues below this ad
However, even Venus understands that the fight is still far from over. Her victory was a small step but not the ultimate victory. The fact that the American women's football team wages the equal pay battle despite winning the World Cup means that there is something deeply rotten within our system. This is what Venus had to say –
"It's incredible to see how the conversations around equal pay have evolved over the years—it's a global issue that has finally become a global movement. But the fact that it is still even a conversation means there is still work to be done. Pay disparity is just one element of the overarching issue of inequality, which so many people are too familiar with. I will be really happy when the differences between men and women don't have to be a discussion anymore and everyone is loved and respected for the person they are."
We hope that our times create another Venus Williams. Someone who finally takes this battle to its logical conclusion. Therefore, no more women wage this battle again.
ADVERTISEMENT
Article continues below this ad