Pep Guardiola Astonished by Ole Gunnar Solskjaer's "Tactical Fouls" Claim
Published 04/24/2019, 9:35 AM EDT
---
---
Manchester City manager Pep Guardiola has hit back at Ole Gunnar Solskjaer's pre-match comments that his team indulges in tactical fouling. 
ADVERTISEMENT
Article continues below this ad
The Manchester United boss spoke about Manchester City's habit of "snapping ankles and kicking" ahead of the huge derby clash at Old Trafford on Wednesday night.
"We have got to be ready for their pressing. They have got quality on the ball so we have got to defend well, and when we win it we have got to be ready for their aggression," claimed the Norwegian manager. 
ADVERTISEMENT
Article continues below this ad
"They will snap at your ankles and heels and kick you. They are not going to allow us easy counter attacking because there will be fouls, I have absolutely no doubt about it. When you watch those games they commit so many players forward and they will be stopping us as high as they can I think", Solskjaer added.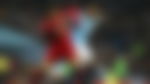 Pep Guardiola was made aware about his opponent manager's remarks about his dirty tactics, to which the Spaniard was taken aback. 
"Did he say that? With 65% or 70% possession, how do we do that?" questioned Guardiola.
"I don't like it. My side is not built like that, not at all. In 10 seasons as a manager, I never prepared for a game thinking about these thing. Never. In football, you sometimes do that [foul] because the actions are so fast", the City boss explained.
"But I never said we should do it to punish an opponent or cancel them. Maybe after the game you can ask him in the press conference", he added.
ADVERTISEMENT
Article continues below this ad
Pep Guardiola has also been previously scrutinized for "tactical fouling" by previous Manchester United manager Jose Mourinho. It has been repeatedly noticed that Pep's City players halt counter-attacks by subtle tackles and fouls to retrieve the ball as quickly as possible. 
Several Manchester United fans have taken to Twitter to establish that Pep Guardiola's management has indeed taught Manchester City players to foul the opposition when in transition. A clip from Manchester City's Amazon documentary "All Or Nothing" has revealed that Guardiola's right-hand man Mikel Arteta, during a half-time team talk, encourages City midfielders to make fouls. 
Apparently Pep Guardiola isn't happy at Ole Gunnar Solskjaer saying that City will be making tactical fouls high up the pitch when they lose the ball.

Explain this 🤔 pic.twitter.com/VApGeUBtmI

— Sport Social (@TheSportSocial) April 24, 2019
ADVERTISEMENT
Article continues below this ad
Pep Guardiola will surely put these claims to bed with a well-fought victory at Old Trafford tonight, as his Manchester City team look to attain back-to-back Premier League titles. The derby is a must-win game for rivals Manchester United too, who will fall further behind in the top-four race if they are unable to eclipse their noisy neighbours.