The Perfect Bowling Attack in Cricket – essentiallysports.com
Published 03/12/2017, 9:35 AM EDT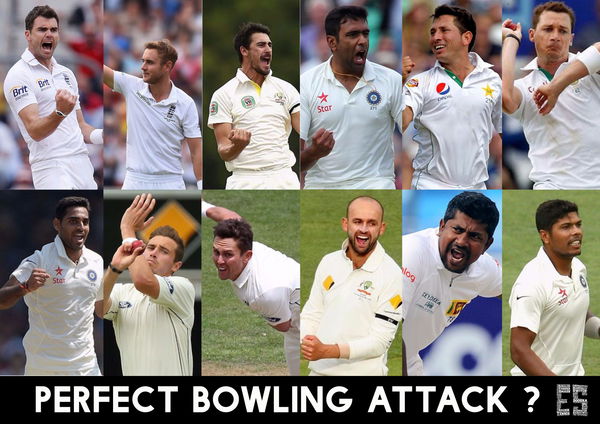 ---
---
The Perfect Bowling Attack in Cricket :
ADVERTISEMENT
Article continues below this ad
The Perfect Bowling Attack in Cricket,With the way cricket has been progressing in the last decade or two, the sport is becoming very batsmen friendly and bowlers, especially in the shorter formats, are reduced to mere spectators.
A case in point,would be the IPL matches at the Chinnaswamy Stadium in Bengaluru, where short boundaries,a good batting pitch make scores even in excess of 200 in a T20 game not safe. The playing conditions at Wankhede in Mumbai, give Chinnaswamy a close competition when it comes to becoming a bowler's graveyard. The World T20 and the IPL showed this last year when England were comfortably able to chase a score of 230 odd against the Proteas and RCB registered a score of more than 200 in a 15 over game against Punjab.
ADVERTISEMENT
Article continues below this ad
However, despite the conditions as well as the rules being largely unfavourable to the bowlers who decide which team will win the contest. And this is something which is entirely true when it comes to test matches. Irrespective of how strong your batting line-up is, irrespective how big you score in the first innings, you will not win a test match unless you have dismissed the opposition twice or so as to say, take 20 wickets.
Now a perfect bowling attack should ideally have these set of pacers or should have pacers which can fulfill these attributes. A right arm pacer who can swing the new ball both ways, an express fast bowler who's skiddy and can make use of the reverse swing on offer in the pitch, a bowler who can always keep the flow of runs down, a tall bowler which can extract bounce out of the pitch and a left arm pacer to make use of the natural angle which comes with being a left arm pacer.
Apart from this, there should be a set of spinner available as well who have certain attributes. A spinner who can bring the ball into the right handers & take away from the left handers (an off spinner or a left arm chinaman), and a spinner who takes the ball away from the right handers and brings into the left handers (an orthodox left arm spinner or a right arm leg spinner). Along with these qualities, the spinners should be able to generate bounce, top spin, be slower through the air to invite the batsmen to drive and at the same time be skiddy depending upon the pace of the surface.
Sounds very technical, isn't it? Therefore, these set of attributes will be explained by taking into consideration few bowlers who are the best in that skill set.
Please Note: Players who are currently playing international cricket are being considered.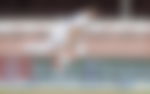 With 467 wickets from 122 test matches, at an average of 28.50, strike rate of 57.4, economy rate of 2.97 and 21 5-wicket hauls, it would be hard to find anyone other than Anderson to fit this bracket of a right arm pacer swinging the ball both ways. The fact that only 3 pacers (Courtney Walsh, Kapil Dev and McGrath) who feature in top 10 of highest wicket takers have played more test matches than him, speak volumes of Anderson's fitness over the years. Anderson has played more test matches than Steyn, Akram, Waqar, Lee, Broad, Morkel, Srinath, Botham, Ambrose etc.
Anderson's record overseas is also decent where he has taken 149 wickets at an average of 35.36 and a strike rate of 67.7 along with an economy of 3.13 runs per over. Whenever England has done well overseas, Anderson has had a part to play. Whether it be the series against India in 2012-13, or the Ashes in 2009-10, Anderson was always there to provide England with breakthroughs at the top and then with the second new ball later on. With Anderson turning 35 in July this year and injuries catching up with him, it remains to be seen if he can cross the 500 figure before he calls it a day, but there will be no doubt in anyone's mind that Anderson will be a modern day great.
Other Alternatives: Tim Southee and Bhuvneshwar Kumar. Southee with 201 wickets in 56 tests at an average of 31.45, strike rate of 61.8 and an economy of just over 3 should be the ideal alternative because not only can he swing the ball both ways, but can even extract a lot of bounce because of his height. His overseas record is also comparable to the overall numbers with 90 wickets from 28 tests at an average of 33.91, strike rate of 66.4 and almost the same economy. Bhuvneshwar, on the other hand, only 17 tests old, has done well in test matches in England and West Indies and one can hope he continues the good work.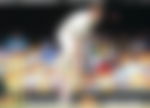 Bowler who can extract bounce: Stuart Broad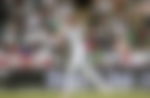 Stuart Broad with 368 wickets at an average of 28.54 and economy rate of 3.00, along with strike rate of 57.0 is one of the modern day bowlers who fits into this bracket perfectly. However, if there was one bowler who would fit this category, across generations, it would be none other McGrath scalping 563 wickets at an average of 21.64, strike rate of 51 and an economy of 2.49 (just .02 points behind Murali and .1 behind Pollock among the top 10 wicket takers). The numbers surely give evidence as to why McGrath was so highly regarded by everyone who has known a thing or two about cricket.
Coming to Broad's overseas record, he has taken 116 wickets from 39 matches at an average of 33.51 and strike rate of 66.8 with the same career economy of 3.00. His record in India and Sri Lanka notwithstanding, where he averages above 53 and 66 respectively and has a strike rate of 99 balls/wicket and 136 balls/wicket, his overall figures are still decent. Also, he has only played 2 test matches in Sri Lanka, and with the way he bowled in England's recent tour to India, we'll see Broad improving and coming up with better numbers.
Broad, being 6 feet 5 inches, can be very useful even on pitches with low bounce because batsmen are always under the impression that irrespective of the nature of the pitch, the ball won't stay as low as it does for other bowlers. But as we saw with Hazlewood and Ishant Sharma in Bengaluru recently, batsmen were never sure which ball would rise and which would stay low were never able to fully manoeuvre the threat of this bowlers.
Alternatives: Morne Morkel,Hazelwood and Ishant Sharma. Ishant, despite being more experienced and having more wickets than Hazelwood, would have to be the third alternative because of lack of consistency.
Morne Morkel, on the other hand, because of his experience, and almost comparable numbers with Stuart Broad would be the first alternative.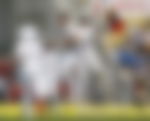 Left Arm Pacer: Mitchell Starc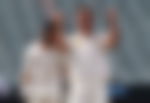 When it comes to being the best left arm pacer in modern day cricket, you don't even need to have a look at the stats to tell that it's Australia's Mitchell Starc. Starc truly stamped his authority on world cricket when he became the highest wicket taker of the 2015 World Cup, claiming 22 wickets from 8 matches at an average of just over 10 and strike rate of 17.4, with economy rate being 3.50.
It's a pity that 6 years since his test debut, Starc has only played 36 tests in 6 years because of various injuries coming his way. In the 36 tests he has played, he has taken 148 wickets at an average of 28.35 and a strike rate just below 50. His economy rate stands at 3.42, a little higher than the other bowlers, but that's the risk you run with someone like Starc who can clock upto 150 kmph.
Alternative: Trent Boult comes a close second with career figures of 190 wickets at an average of 28.75, strike rate 58.1 and an economy rate of 2.96. Incidently, Trent Boult was also second on the list of wicket takers in 2015 World Cup because of Starc having a superior strike rate. Among the younger crop of bowlers, Pakistan's Mohammed Amir could fit into this bracket of left arm pacers.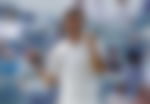 Express Pacer uses Reverse Swing: Dale Steyn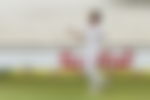 Dale Steyn at his prime was easily one of the best the world has ever seen. 417 wickets from 85 matches at an average of 22.30, strike rate of 41.4 (best among the top 10 wicket takers in tests) and an economy of 3.22, along with 26 5-wicket hauls shows why Steyn ruled the charts for a good part of his career. His numbers outside of South Africa are no less either and are even better than the career figures of many great bowlers. 162 wickets from 35 test matches, at an average of 23.43, strike rate of 42.4 and roughly the same economy, Steyn has taken 10 5-wicket hauls outside of South Africa and achieved his career best figures of 7/51 in Nagpur, India.
To put Steyn's numbers in perspective, just consider this example. Harbhajan's average and strike rate in tests in India is 28.76 and 64.1, while Steyn's average and strike rate in India is 21.38 and 37.51.Kumble's numbers are 24.88 and 59.4. While it can be argued that the difference in number of test matches in India between the number is very large, but the fact that Steyn achieved these numbers in just 6 matches, shows he didn't waste any time in adjusting to Indian conditions.
Alternatives: Shami,Umesh and Wahab Riaz. All three of them still relatively young into their careers, can bowl at speeds greater than 140 kmph and can reverse the old ball both ways. While Wahab Riaz can be a little erratic, a problem which Umesh faced earlier in his career, when on song, he's the most difficult to face among the other, ask Shane Watson maybe?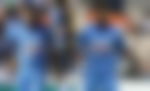 But purely on numbers,Shami is a little ahead and Umesh seems to be the fittest of them all. So a tough call between the three.
There hardly goes a test match or two, when Ashwin doesn't make or break a record. With 269 wickets at an average of 24.79, strike rate of 51.4 and economy of 2.89 and being the fastest to claim 25 5-wicket hauls,Ashwin is surely on the path of becoming India's greatest spinner, if not world's.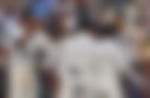 Ashwin holds the record for the maximum number of man of the series award (7) in tests by an Indian, with Sachin being the second best with 5 awards in 200 test matches. No other stat can explain the impact which Ashwin has had on India's performances in the last few years. But when it comes to performances overseas, Lyon is slightly ahead of Ashwin.
However, Ashwin stills needs to make an impact outside the subcontinent like he did in the West Indies and it remains to be seen how Ashwin will perform under Kohli when India travel to Australia, South Africa, New Zealand and England, and Ashwin gets an extended run. Till now Ashwin has played 1 test match in South Africa, 2 in England, 6 in Australia and none in New Zealand.
Alternative:Lyon on the back of his performances for the Australian team over the years should be the ideal alternative. One quality which he has over Ashwin is that he can generate greater bounce than Ashwin because of his action and being brought up on Australian pitches he has structured his bowling around it.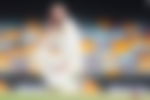 Left Arm Spinner: Rangana Herath 
Recently, Rangana Herath became the left arm spinner with most test wickets eclipsing Vettori's tally of 362 wickets. With 366 wickets from 79 matches at an average of 27.97, strike rate of 60.4 and an economy of 2.77, along with 29 5-wicket hauls to his name, there's little doubt that Herath could have achieved more had his time not collided with that of Murali's.
Jadeja's overall career average and economy are better than Herath's, but Herath's strike rate is better than that of Jadeja (61.9). Also, Herath's overseas numbers, both average and strike (38.15 and 76.9) rate are way better than Jadeja's (41.80 and 96.2). However, Jadeja has a better economy rate.
Alternative: Maybe in the years to come, Jadeja with his immaculate line and length might just overtake Herath and Vettori as the best left arm spinner, but now Herath is the undisputed best left arm spinner the world has seen and hopefully he will become the first left arm spinner to reach the landmark of 400 test wickets.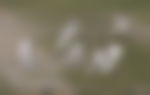 Leg Spinner: Yasir Shah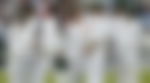 Yasir Shah clearly wins the race between the leg spinners and leaves behind both Amit Mishra & Tahir by a distant margin. With 124 wickets from 23 matches, at an average of 31.51, economy of 3.24 and strike rate of a little more than 58, Yasir Shah has taken 8 five wicket hauls in his short career till now. And this is when he has played 13 out of 23 tests outside of UAE, where Pakistan play most of their test matches. One of his most memorable performances has been 6/72 against England in Lord's when Pakistan won the first test of the series against the then No. 1 side. He returned with figures of 10/141 in that match which have been his best till date.
Alternative: Amit Mishra,Rashid and Tahir all have the potential,still have not been able to cement their positions in the respective sides. Mishra, since his debut in Mohali in 2008, has only played 22 tests and taken 76 wickets at an average of 35.72 and strike rate of 67.1. Rashid, only 10 test matches old, has claimed 38 wickets at an average of 42.78 and strike rate of 66.9. While Tahir from 20 tests has taken 57 wickets at an average of 40.24 and strike rate of 68.8. If Mishra is somehow able to generate a little more pace, he might be ideal alternative to Yasir Shah.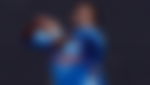 The Side with the near Perfect Bowling Attack
After looking at all the components of a perfect bowling attack, it would be fair to say, that no side in international cricket today has a complete bowling attack. However, at least on paper, the Indian team has the most complete bowling attack among all international sides despite not having a left arm pacer.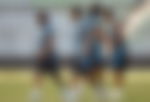 The likes of Bhuvneshwar,Shami and Umesh, can not only swing the new ball both ways but can also be very threatening with the old ball when its reversing. Umesh in particular since he is skiddy and because of a relatively lower release point, is far more likely to get batsmen out LBW. Ishant, with his height and nagging short of good length deliveries will always keep the runs down, but he just needs to find the edges and not just beat the batsman all throughout. The best thing for India is that all four have been performing and Umesh has stood out for his discipline. A lot of credit goes to Kohli for giving pacers the confidence and ask more out of them.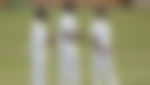 Ashwin and Jadeja continue to do the good job and India can always play Mishra on pitches which turn a lot. The only issue with India's spin bowling is, that on surfaces which are a little slow and low.Both Ashwin and Mishra find it harder to take wickets because they lack the upper body strength to generate the pace on their own.
One of the major reasons for Yasir Shah's success is the pace at which he bowls which is roughly 5 kmph quicker than Mishra. Ashwin however can still generate bounce because of his height like he showed in the second innings in Bengaluru. No Indian attack has looked as complete as this in recent years, and if nurtured well, there is no good reason why this attack can't help India win test matches abroad.
The next best bowling attack can be of the South African side comprising of Steyn,Philander, Kyle Abbott,Rabada,Shamsi and Keshav Maharaj. In the absence of Steyn, the trio of Philander, Rabada, Abbott have really taken up the mantle of fast bowling in the side which was there for everyone to see in the 2-1 series victory over Australia in Australia in November 2016. What was surprising was that Morne Morkel, the most experienced bowler after Steyn had to return after injury in the 1st test in Perth, warmed the bench throughout the series. However, Morkel did play his part as the spearhead of the attack during the tour to India in 2015.
ADVERTISEMENT
Article continues below this ad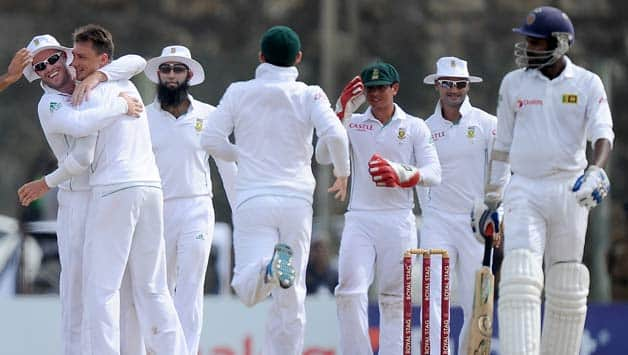 These 5 pacers cover most bases in terms of ability and potential but India, don't have a left arm pacer. Where the proteas side really lacks is the spin department where Imran Tahir continues to leak runs by delivering a boundary ball every over, Keshav Maharaj,Shamsi are still finding their feet in International Cricket. South Africa will hope that both of them become a potent attack and keep winning overseas consistently.
ADVERTISEMENT
Article continues below this ad