PewDiePie Discovers He Got Hacked in Minecraft
Published 09/18/2020, 1:31 PM EDT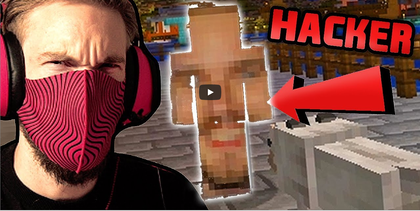 ---
---
Popular YouTuber Felix 'PewDiePie' Kjellberg recently rose to fame again after he started a Minecraft series last year. After playing the series for a few months, he decided to switch to different games. He had completed almost every possible quest available in Survival Mode. He spent his last few days in the game beautifying and creating around his base. PewDiePie promised his fans that he will return to the game as soon as there are more things to do.
ADVERTISEMENT
Article continues below this ad
PewDiePie's Return to Minecraft
On September 16, 2020, Felix uploaded his first Minecraft video after a four-month-long hiatus. He started the video by petting his famous pet dog 'Sven'. However, he soon realized that he had logged in from his wife, Marzia Kjellberg's account as Sven won't react to him. When he logged in on his personal account, he noticed that he is not donning his personal custom skin. Instead, his character's body appeared to look like his own face.
ADVERTISEMENT
Article continues below this ad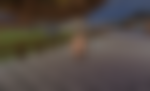 He failed to recollect changing his skin. He quickly jumped to the conclusion that someone hacked him. The activity also arises suspicion since the hacker didn't change the password of his account. This could mean that all of this has been a prank. Although there has been no followup on the same from the YouTuber, he did react like he was unaware of what was happening. Post which, he immediately changed his login credentials. He also noticed that the hacker changed his Minecraft username to 'suiLovesBridges'. "Alright! That's just uncalled for man! You can change my skin but don't change my name." When he tried to change that name back, he realized that he couldn't for another 22 days due to a cool-down period.
ADVERTISEMENT
Article continues below this ad

PewDiePie is Going to Kill the Ender Dragon
He looked visibly annoyed by this. However, he went on to play the game. After checking up on all his pets, he told his fans that he plans to summon the 'Ender Dragon' and kill him. To do so, throughout the episode he would be searching for items to create ender crystals. He successfully managed to obtain all the items from the 'Nether realm' and created the required crystals. He was surprised by how beautiful the crystals look and exclaimed, "Why do people not use them as decor, they look insane!" PewDiePie placed the crystals on the obsidians that create his nether portal. However, he was unaware of the fact that he can't pick up those crystals later on. A Reddit Post, pointed this out to make him aware of his carelessness. It will be interesting to see how he reacts to this mistake.
ADVERTISEMENT
Article continues below this ad