PewDiePie Is Addicted to Minecraft Even Though He's Completed It
Published 04/05/2021, 3:34 AM EDT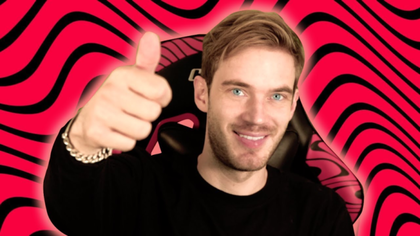 ---
---
PewDiePie has played games for almost a decade now on his YouTube channel. His success has largely come from his various popular series with games like Five Nights At Freddy's, Outlast and The Last of Us. But over the past couple of years, the principal contributor on his road to gaining 100 million subscribers on his YouTube channel was none other than Minecraft.
ADVERTISEMENT
Article continues below this ad
The ever-popular sandbox game from Mojang started out as a fun little series way back in 2019. At the time, he was considered a noob in it with no basic idea about the game's working. He didn't know how to craft basic tools, farm, hunt, and even gather materials efficiently. So back then, he would have needed a miracle for him to ever complete the game.
ADVERTISEMENT
Article continues below this ad
PewDiePie has completed the entire game
But since his early days, the Swedish YouTuber has learned the major skills of a game that has so many elements. He can now do complex stuff in his Let's play series, such as builds and PvP with excellent players. He has created countless auto farms and mines of various sizes. Earlier on, he created small auto-farms that most players on the game can easily achieve with no problems. While they get the job done, it's very slow and they still have to make sure that it gets to the inventory properly.
But as time passed, his skill has passed many talented players on the game by being able to create a super farm. Other than that, he has also pulled off a raid farm for tokens and other super builds that require a lot of patience. Currently, he has created the most outrageous smelter in the game, which he calls the GigaFurnace. PewDiePie even gave the most apt description because of the massive scale of his build.
"It's an infinite, automatic, smart, auto-sorting, auto-disposing, automatic smelter."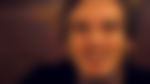 He is addicted to it and can't stop playing
ADVERTISEMENT
Article continues below this ad
But the funny thing is that there is absolutely no need for him to do all of this anymore. He has completed almost everything he can achieve in it, such as killing the End Dragon and stuff like that. His videos right now involve funny moments such as accidentally killing his pets and trying to make the other pets love him forcibly. Along with that, he's also creating super builds for no reasons. He has admitted that he's almost becoming addicted to the game.
"I hope to keep delivering these videos to you even though I beat the game and it's getting ridiculous."
No one knows how long he will continue to keep playing this current Minecraft Let's play series. The fans still continue to love the series for a lot of the hilarious moments that it still churns out, but it wouldn't be a shock to them if he decides to end it sometime soon.
ADVERTISEMENT
Article continues below this ad