PewDiePie Picks Between Two Potential 'Game Of The Year' Titles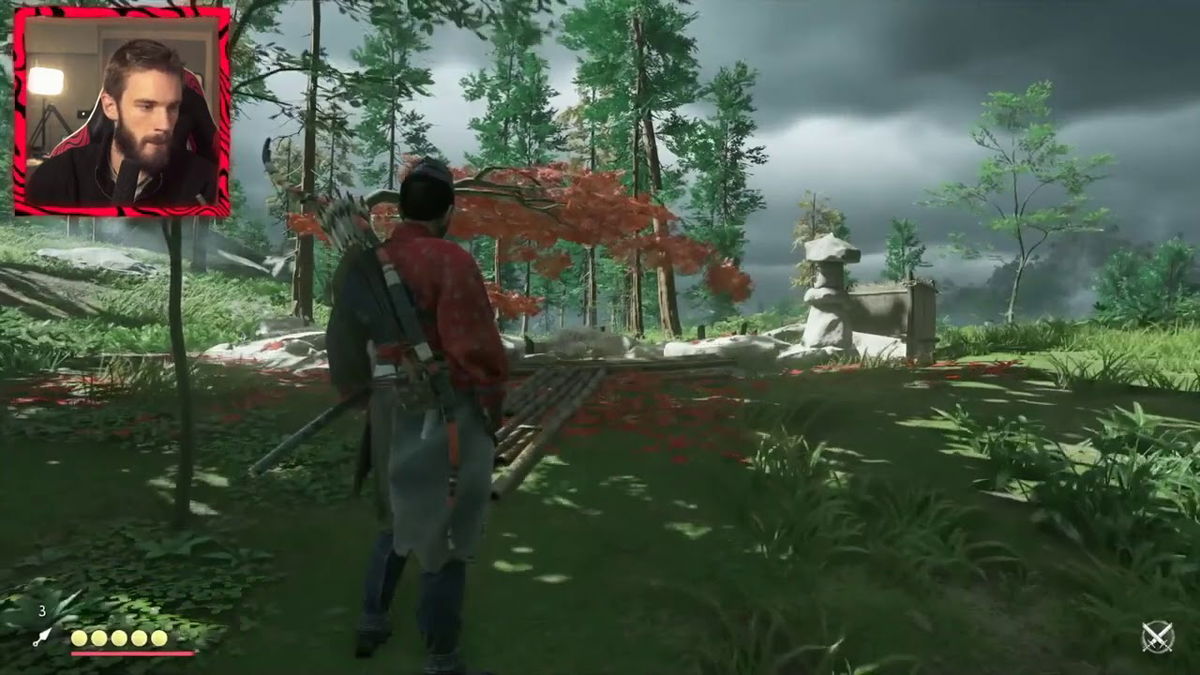 YouTube
The most followed YouTuber, PewDiePie finished his last Ghost Of Tsushima stream yesterday and has shared his opinion. Felix 'PewDiePie' Kjellberg beat the latest PS4 game in a livestream and later got to talking about it with his viewers. At the time of the release, he had called it 'beautiful'.
Sucker Punch's newest title has been praised all over for its exquisite graphics. The story dates back to the 13th-century Mongol invasion of Japan. Players follow samurai Jin's journey to stop the invasion. The title was released on July 17th.
PewDiePie exclaimed yesterday that the exquisite graphics, in addition to the astounding storyline, made him want to 'be a part of that world'.
And not just the Swede, other YouTubers have been all praises for the title as well. Here is what The Anime Man had to say;
Bro.
I just started playing Ghost of Tsushima and this game has made me turn into a giggling maniac with how pretty and epic it is.
Lowkey wanna go visit the real Tsushima now ngl. pic.twitter.com/SQ7ZbwdAqr

— Joey (@TheAn1meMan) July 26, 2020
Read more– Ghost of Tsushima: Quirky Stats Show How Millions Indulged
PewDiePie compares both the PS4 titles
PewDiePie was all over Naughty Dog's latest release as well. Furthermore, when he finished playing the game, late June, this is what he had to say,
"I think everything was a mess. So I didn't have much expectations after that."
The reviews are not so different elsewhere. The Last Of Us 2 got review bombed so bad on Metacritic that it hit a 3.4 on user score. Compare that to the critic average of 9.5, you will understand how the game has disappointed fans. On being asked by a viewer, PewDiePie replied he prefers Ghost Of Tsushima way more than Naughty Dog's title.
Previously, he had rated The Last Of Us 2 a 6 out of 10. He mentioned he found the game annoying and thinking about it made him 'angry'. For Ghost Of Tsushima, he was all praises with a high rating of 8.9/10.
There were even reports of review boosting for Ghost Of Tsushima. But, by looks of it, the game has garnered enough praise to acquire good reviews on its own accord. Like many others, PewDiePie also mentioned he would like a sequel to the game.
Source: PewDiePie