PewDiePie Rates Cyberpunk 2077 8/10, But There's a Catch
Published 12/25/2020, 7:54 AM EST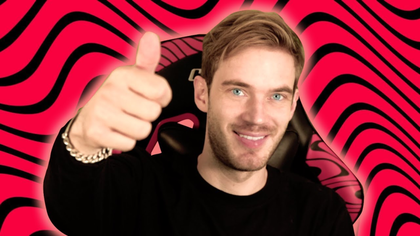 ---
---
A product of CD Projekt RED's blood and sweat, Cyberpunk 2077, is facing a lot of criticism from fans. The developers are constantly working hard to undo almost everything that's wrong with the game. They even released a hotfix right before Christmas, meaning they are working even during the holidays.
ADVERTISEMENT
Article continues below this ad
While the devs fix up the game, there were enough glitches in the game to make them the target of a lot of jokes. In the era of memes, there was hardly a moment since Cyberpunk 2077's launch when fans did not have memes to help them cope with the disaster the game is.
Popular YouTuber PewDiePie found himself reviewing such memes in his latest episode of 'Meme Review'. YouTube's 'most favorite show' saw fellow YouTuber and Felix's good friend Jacksepticeye co-host the show. Jack rated Cyberpunk memes a 7/10 just as he said he would rate the game. However, PewDiePie gave the memes an 8/10.
ADVERTISEMENT
Article continues below this ad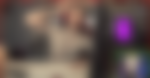 PewDiePie thinks Cyberpunk 2077 memes are better than the actual game
For a good 5 minutes, both Felix and Jack were engaged went over the funniest memes that came out of the game. The duo had absolute fun while reviewing those and made a lot of interesting comments. At one point, Jack said CDPR should just "trademark the bugs and your game is revolutionary."
ADVERTISEMENT
Article continues below this ad
Another interesting remark that came out of their conversation was how the game will improve over time. A meme compared Cyberpunk to Assassins Creed Unity. It noticed how when Unity came out; it was equally buggy. However, a few years later, it runs perfectly on any platform. Pewds said that this is exactly what will happen when players try to play Cyberpunk in the year 2077.
After going through most of these memes, PewDiePie said, "I'll give it an 8, I think the memes are better than the game." Jack believed that this was a "hot take", but Pewds stuck with it. His effective rating for Cyberpunk 2077 would also be 7/10, just like Jack's. Both the creators admitted that jokes aside, they really enjoyed the game.
ADVERTISEMENT
Article continues below this ad
Just like everyone out there, PewDiePie and Jacksepticeye also agree that the game did not live up to the hype. However, that is the story with most of the games. The fact that these two were able to even enjoy the game is much more than others can say.