"I'll Keep Knocking Them Down" – Clay Collard Sent a Stern Warning to PFL 4 Opponent; Talked About Extra Motivation to Look for a Finish
Published 06/17/2022, 6:30 AM EDT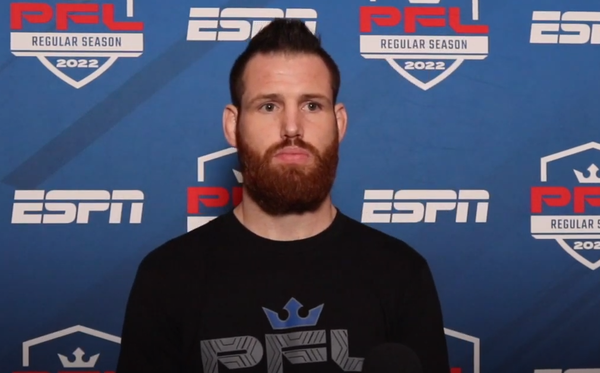 The Professional Fighters League will continue its 2022 momentum with PFL 4: Collard vs. Martinez. Clay Collard, who has victories over former MMA world champion Anthony Pettis and veteran Jeremy Stephens, will headline the show. This will be the second time in the year that 'Cassius' will be the main event of a PFL show in 2022.
ADVERTISEMENT
Article continues below this ad
Ahead of his big contest on Friday, Collard had a chat with ESPN's Brett Okamoto and revealed the extra motivation to finish his main event bout early.
ADVERTISEMENT
Article continues below this ad
Okamoto asked Collard how he manages fighting while he and his partner are expecting a baby soon. 'Cassius' said, "You know, I'm really lucky; I got a girl who can hold it down. She's amazing, so that's a big part of it. I'm just focused on the fight and bringing that money home for my family."
The 29-year-old added, "Hopefully, I can be there before the baby is born. It's getting crunch time, so we are hoping we can make it back for that, but if not, my girl is amazing, and she'll be able to handle it for sure."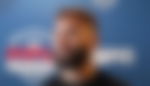 Also, talking about ending the bout quickly to get an early flight home, Collard said, "We're always trying to finish people, you know. And these guys are tough, and they keep giving me tough guys, you know. So, I'll keep knocking them down whether it's three rounds, two rounds, one round. I'm always looking for the finish, but it goes the way it goes, sometimes."
Collard defeated Jeremy Stephens via a unanimous decision at promotion's April 20 card.
Can Clay Collard finish Alex Martinez early?
The American athlete, Collard, was a semi-finalist in the last season; He lost to Raush Manfio, who ultimately won the whole thing.
ADVERTISEMENT
Article continues below this ad
The 29-year-old has a 21-9-0 MMA record, and his last finish came against Lucas Montoya on March 22, 2019. On the other hand, the Peruvian fighter, 9-2-0, has never been finished in his Pro-MMA career. Thus, Collard could be in for a long night against the 28-year-old.
Besides, Martinez himself would look to get a second win this year, after beating Stevie Ray at PFL 1: Regular Season on April 20.
ADVERTISEMENT
Article continues below this ad
Read More – PFL 4 Preview: Clay Collard Headlines as PFL Regular Season Resumes
What do you make of Clay Collard's words? Share your thoughts in the comments section.