'I'm Still Put on a Back Burner to Men' – Claressa Shields Trashes Boxing
Published 12/03/2020, 1:20 AM EST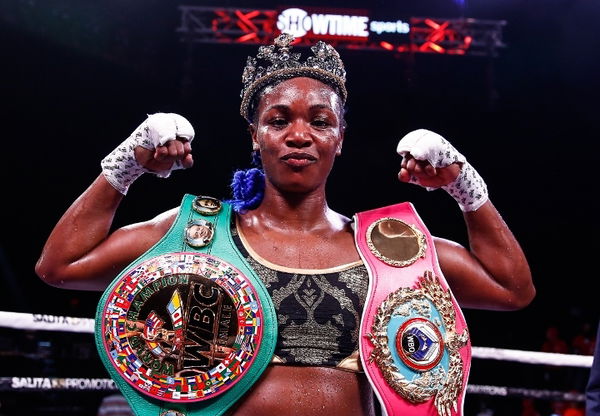 ---
---
The undefeated American boxer, Claressa Shields made headlines when she decided to compete in the Professional Fighters League (PFL) in 2021. The Olympic gold medalist and undefeated pro-Boxer has inked a multi-year deal with the MMA promotion. In a conversation with Ben Fowlkes of The Athletic, Shields commented on her abrupt change from boxing to MMA.
ADVERTISEMENT
Article continues below this ad
Shields said, "Boxing is sexist. I don't care, it is. It's sexist. There is no way that I haven't had a fight since January of 2020, was scheduled to fight in May, promised to fight in September, had a fight scheduled for December, and then it all got canceled or whatever the case may be. It's sexist."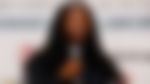 ADVERTISEMENT
Article continues below this ad
'T-Rex' continued, "And even though I'm the most popping woman fighter, I'm still put on a back burner to men who haven't accomplished anything close to what I've accomplished. It's a sexist sport. It's sexist with the opportunities we're given. It's sexist with the TV time. It's sexist with how much we get paid. All three."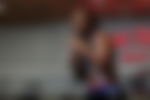 She shed light on why she was keen to make her mark in professional fighting and touched upon what motivated her to join PFL. She believed that fighters can control their destiny and work their way up to fight for a million dollars. This is in contrast to her hearing news that networks decided that she can't be a PPV star.
READ – "Boxing Must Not Resume Here" – Former Boxing Promoter Makes a Bold Statement
Who should Claressa Shields confront in her first MMA fight?
'T-Rex' Shields was an active fighter in Super welterweight and middleweight divisions with a 10-0 record, but the PFL comprises just one division for female fighters- lightweight. Shields will have to drop to 155 pounds to compete in the most stacked division of PFL.
However, this might just set her up against women's PFL lightweight champion, Kayla Harrison. She would look forward to giving 'T-Rex' a taste of the sport in her very first fight. The duo knew each other and were on the same Olympic Team in 2012 and 2016. Following her deal, 'T-Rex' called Harrison.
ADVERTISEMENT
Article continues below this ad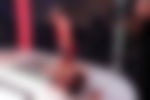 Shields said, "She was actually one of the first people I called to tell that I signed with the PFL. She was just like, 'oh, my God, congrats, let's link up and talk'. She was happy for me. We both respect each other."
Can Claressa Shields go on an undefeated reign in MMA too? How will the 25-year-old fare in her new promotion? Will she fight Kayla Harrison?
ADVERTISEMENT
Article continues below this ad
READ – Claressa Shields Aiming to Become the Muhammad Ali of Women's MMA