VIDEO: Claressa Shields Speaks Out After an Emotional Debut Victory at Bell
Published 06/12/2021, 5:50 AM EDT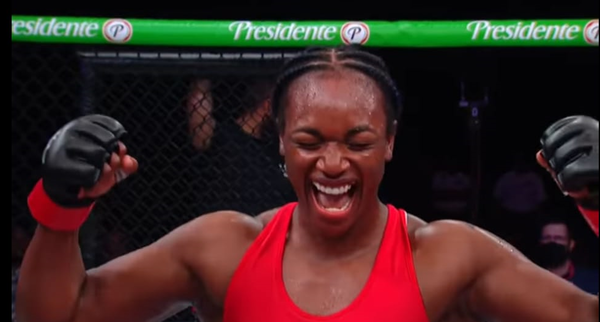 ---
---
Claressa Shields bagged a sensational win in her MMA debut against Brittney Elkin at PFL 4. The 35-year-old almost dominated in the first two rounds, but Shields quickly retaliated in the third round, landing a barrage of punches to clinch her maiden MMA win via TKO.
ADVERTISEMENT
Article continues below this ad
While expressing her joy in the post-fight interview, Shields said, "I feel like I am dreaming this is crazy you know, After doing this 7 months of training in Jackson Wink gym, I kept asking myself like what is the product gonna feel like? And I kept telling myself it's gonna be hard, because it's a whole different room like it's gonna be hard and do not expect the easy win."
ADVERTISEMENT
Article continues below this ad
Shields added, "She had me on the ground but she never could hurt me. None of her punches hurt me. Her trying to give me an armbar didn't hurt me. Nothing! I tell you that third round came, I said I am about to just dog her, and I went crazy. I went crazy after that I'm not losing, I may have lost this two rounds, but I am not losing this fight coach said in the corner 'Claressa go out there and hit the TKO, I want to see Clarenzo' and when he said that Clarenzo (her alter ego) just came out. It was over."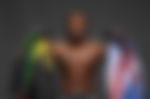 Following her dominance in the boxing world, Claressa Shields is reflecting the same status in the MMA universe. Here's a look at her first successful MMA fight.
Claressa Shields vs Brittney Elkin at PFL 4
The two-time undisputed boxing champion Claressa Shields faced Brittney Elkin in a three-round scrap. Elkin quickly dominated the first round with her impressive takedowns, keeping Shields on the ground. 'T-Rex' faced the same fate in the second round as Elkin took her down and rained punches from over the top.
ADVERTISEMENT
Article continues below this ad
However, Elkin looked all tired in the third round. She attempted a long takedown, but her effort was wasted after Shield took the advantage to sprawl her nicely. The American boxer got on the top of Elkins and started raining down her vicious punches, forcing the referee to jump in to end the PFL 4 main event.
With sheer patience and great striking power, Claressa Shields won her MMA debut in style.
ADVERTISEMENT
Article continues below this ad
What do you think is next for the legendary boxer? Let us know in the comment section.