Kayla Harisson Is the Baddest Woman in MMA Today
Published 06/30/2021, 3:11 AM EDT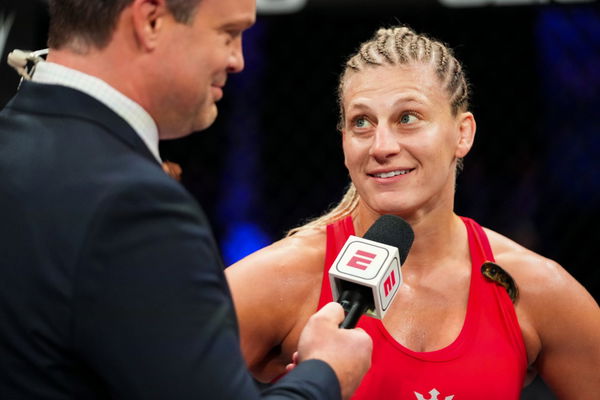 ---
---
Kayla Harrison needed just 83 seconds to dispose of Mariana Morais at PFL 3 last May. In her 2021 PFL Regular Season opener, Harrison did what she has done all throughout her combat sports career: dominate.
ADVERTISEMENT
Article continues below this ad
Following her TKO victory over Morais, the two-time Olympic gold medalist in Judo made it clear to everyone that she has her eyes set on another run as the league's 155-pound queen.
"Listen, this isn't a tournament, this is a coronation, and I'm the queen," Harrison said with all the confidence in the world.
ADVERTISEMENT
Article continues below this ad
"From now on, I am the baddest woman in this room, and in any room," she added.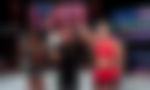 It's hard to argue what Harrison, who seems to have entered the season with a massive chip on her shoulder, especially with all the comparisons to reigning UFC women's Bantamweight and Featherweight Champion Amanda Nunes, as well as the arrival of three-division boxing champion Claressa Shields to the PFL roster.
While Shields' arrival to the PFL's women's lightweight division does have an unparalleled impact, the division still belongs to Harrison.
At PFL 6 earlier this month, Harrison once again proved that she's simply a cut above the rest, as she dominated veteran Cindy Dandois en route to a first-round submission win – the eighth stoppage win in her 10 career victories – and another trip to the PFL Playoffs.
"I'm so far ahead of all these girls, and it's 'cause since I was 8 years old, I've been dropping people on their head," Harrison said, reminding everyone of her pedigree while again exuding confidence.
"I conquered the judo world, which no American was able to do, and now I'm here to conquer the MMA world. This is a game of thrones, and I'm gonna be the queen," she continued.
With the way things are going, it's looking more and more like Harrison is indeed headed for a title repeat.
Harrison's two wins in the regular season helped her lock in her spot in the 2021 PFL Playoffs but only managed a second seed, behind Larissa Pacheco, who claimed the top seed following a pair of spectacular knockouts.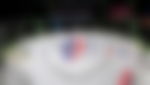 With the second-seed finish, Harrison draws young Kiwi prospect Genah Fabian, who earned the third seed. As impressive as Fabian was during the regular season, Harrison will no doubt be the favorite in that matchup.
If the higher seeds win out, the finals will once again be Harrison vs. Pacheco, a repeat of the 2019 PFL Women's Lightweight finals.
Harrison owns two victories over Pacheco, both by decision. To the Brazilian's credit, she has been the only one thus far to be able to push Harrison to the distance, and she has done it twice.
ADVERTISEMENT
Article continues below this ad
Pacheco is hoping that the third time's the charm. Harrison, meanwhile, is no doubt looking to make sure that history repeats itself for the third time.
If it does, the Ohio native becomes a two-time PFL Women's Lightweight Champion, and cements her status as the baddest woman in the sport of MMA today.
ADVERTISEMENT
Article continues below this ad