Tiger Woods vs Rocco Mediate: Re-Living the Epic 2008 U.S. Open Playoff
Published 06/15/2021, 9:30 PM EDT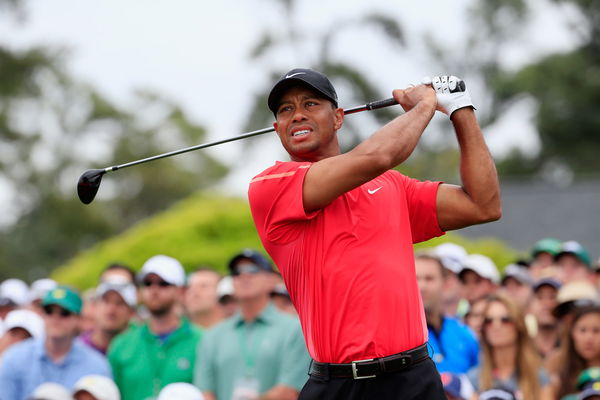 ---
---
The 2008 US Open is one of the greatest tournaments ever played. Tiger Woods and Rocco Mediate played 91 holes before Tiger won in the sudden-death playoff. The then World No.1 Tiger Woods had to battle it out against a player who wasn't in the top 100 rankings.
ADVERTISEMENT
Article continues below this ad
Tiger's participation was doubtful, as he had undergone knee surgery a couple of months back. But even though his doctor had advised him not to play, Woods was determined to play the US Open at Torrey Pines. Meanwhile, Rocco Mediate had to play 36 hole qualifier to get into the tournament.
Re-living the Tiger vs Rocco 2008 US Open
ADVERTISEMENT
Article continues below this ad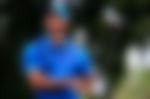 Woods had a poor start to his round as he started with a double bogey. And he had a disappointing day one as he posted one over par 72. Many believed it was his weakened knee that caused him trouble. And the fans saw he was clearly in pain during the entire round. But Mediate had a remarkable first round as he scored 69 and was just a stroke behind the leader.
Tiger was clearly in pain throughout the second round and had a pathetic start. He scored 38 on the front nine, and it looked like he was totally out of sync. But as usual, he roared back in the back nine with five birdies for a round of 68. And after round 2, both Tiger and Mediate were just a stroke behind the leader.
In the third round, Tiger once again had an inauspicious start as he double-bogeyed the first hole. But the back nine, though, was a typical Tiger Woods. He grabbed a couple of eagles and went to the top of the leaderboard with Lee Westwood. Rocco had a decent round of 72 and sealed his pairing in the second last group on Sunday.
On Sunday, Lee Westwood got the lead after the first nine holes but tripped in the back nine. Rocco Mediate moved to the top of the leaderboard when Tiger bogeyed the 15th hole and finished his last round one-under-par. So the world no.1 needed a bride on the 18th hole to tie with the Rocco. And as expected, Tiger flushed his lob wedge and landed the ball around 12 feet from the pin.
Now, all his focus was on getting a birdie, and there was no evidence of a sore knee. He successfully made the birdie putt and punched the air in delight. He tied the lead with that birdie and finished one-under-par along with Mediate. This tie meant there would be an 18-hole playoff between the two.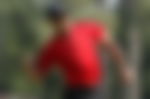 Tiger Woods vs Rocco Mediate 18-hole playoff and sudden death
The 18-hole playoff was between world no.1 Tiger Woods and a player who is not in the top 100; Rocco Mediate. Most people thought it would be a cakewalk for the greatest golfer, but this game, as usual, is full of surprises. Tiger was three strokes ahead till the tenth hole, but Rocco pulled it back through the 14th. And then, on the 15th, he drained a birdie putt and took a one-stroke lead. It remained the same till the 18th hole, where Woods needed a birdie and, pray that Rocco would miss his one.
Tiger smashed his driver and later placed his second shot within around 35 feet of the flagstick. Mediate failed to get up and down as he laid up with his second shot. Tiger two-putted for a birdie, as Rocco had to settle for a par as both men scored 71. So, there was a sudden-death playoff on the 7th hole to decide the winner.
ADVERTISEMENT
Article continues below this ad
The 7th hole was a dogleg right which was sad news for Rocco as he had to hit his unpreferred high draw. And unfortunately, Rocco found a bunker on the left while Woods hit a pleasant drive into the fairway. Mediate played his second shot, which ended up against grandstand as Tiger smartly finished in front of the green. Rocco chipped on the green and watched Tiger go for his birdie putt. Woods rolled his birdie putt to the hole edge and tapped in for par. So Rocco had around 20 feet left to keep going, which unfortunately he missed, and the fairytale run was over.
Tiger Woods hugged his caddie in delight as he won his third US Open. The world no.1 had to battle it out for 91 holes against Rocco Mediate to win his 14th major championship title. This game went down as one of the greatest matches ever played in the history of golf. But since then, there hasn't been a single playoff in the US Open till today. But as the US Open returns to Torrey Pines this year, hopefully, there will be a close contest.
ADVERTISEMENT
Article continues below this ad