Everything You Need to Know About Torrey Pines, the Golf Course Hosting US Open 2021
Published 06/16/2021, 8:30 PM EDT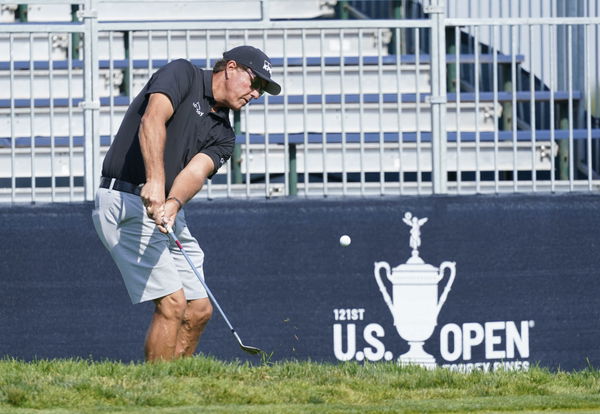 ---
---
The 2021 US Open is all set to begin on June 17. The tournament is making a comeback to the Torrey Pines Golf Club in San Diego, California. US Open is the third major championship of the year. Here's all that you need to know about the venue hosting one of the most prestigious major championships in golf.
ADVERTISEMENT
Article continues below this ad
Torrey Pines has two golf courses, North Course and South Course. The south course will host the US Open this year. It is the same course that hosted the most famous 2008 US Open. This seaside course in 2008 was one of the longest courses for the major championship. The South course is longer than the northern course measuring 7,765 yards. The golf course has 380 feet of elevation, which might bring in the wind as a threat to the players.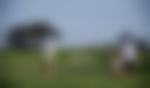 What are the challenges at Torrey Pines Golf Course?
ADVERTISEMENT
Article continues below this ad
The Torrey Pines Golf Course has Kikuyu grass in its fairways and roughs. This type of grass thrives in tough conditions and is indigenous to Kenya. Kikuyu loves heat, but golfers have a fickle relationship with it. If the cutting is proper, then the grass provides a near-perfect lie, as the stiff blades hold up the ball. But if you let them grow the same grass, become a headache as thickness increases and chipping becomes difficult, as the clubface sticks or turns just before the contact, which invites shank. So playing a shot from the roughs is going to be challenging.
Apart from the rough, there are a couple of holes that look intimidating to play. First is the 7th dogleg right par-4 hole where the 2008 US Open playoff ended. Although the yardage is just 462 yards, the tilted fairway and a canted green create awkward lies. "Everything about it is designed to make you feel uncomfortable," says NBC Sports analyst Mark Rolfing.
ADVERTISEMENT
Article continues below this ad
Next is the par-4 12th hole. Playing 505 yards, it had the highest scoring average in the 2008 US Open, and this time around, more or less, it is going to remain the same. The par-5 13th is also worth watching as it is the longest hole in the course playing 621 yards. Although this hole is reachable in two, missing a fairway can create a disaster.
Complete yardage of Torrey Pines Golf Course; The host of US Open 2021
| | | |
| --- | --- | --- |
| Hole | Par | Yards |
| 1 | 4 | 451 |
| 2 | 4 | 389 |
| 3 | 3 | 210 |
| 4 | 4 | 490 |
| 5 | 4 | 454 |
| 6 | 5 | 564 |
| 7 | 4 | 462 |
| 8 | 3 | 177 |
| 9 | 5 | 615 |
| Out | 36 | 3812 |
| 10 | 4 | 454 |
| 11 | 3 | 225 |
| 12 | 4 | 505 |
| 13 | 5 | 621 |
| 14 | 4 | 437 |
| 15 | 4 | 517 |
| 16 | 3 | 227 |
| 17 | 4 | 443 |
| 18 | 5 | 570 |
| In | 36 | 3999 |
| Total | 72 | 7,765 |
ADVERTISEMENT
Article continues below this ad