All the Painful Injuries Tiger Woods Has Suffered in His Career
Published 10/03/2021, 2:00 PM EDT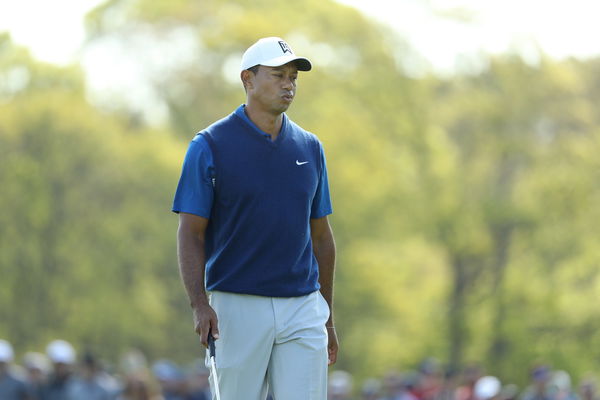 ---
---
Tiger Woods, who is currently recovering from a solo car crash, is one of the best golfers of all time. He has won 82 PGA Tour trophies and 15 major championships in his career. But his career so far was filled with plenty of injuries. However, despite all these adversities, Tiger has always made an emphatic comeback and even won tournaments. So, let us have a look at the list of injuries Tiger has had so far. 
ADVERTISEMENT
Article continues below this ad
List of all the injuries Tiger Woods has suffered in his career 
1. Tumor, scar tissue removal (December 1994) 
ADVERTISEMENT
Article continues below this ad
Even before Woods turned pro, he underwent surgery to remove two benign tumors and scar tissues from his left knee. This surgery took place just after what is believed to be the biggest comeback victory in U.S. Amateur history at Ponte Vedra Beach, Florida. 
 2. Cyst removal, fluid drain (December 2002) 
Tiger Woods had an exceptional 2002 season, with two major wins at Masters and U.S. Open. However, later that year, he had to undergo surgery to remove a cyst from his left knee. Additionally, Tiger had fluid drained from around one of his ligaments. 
3. Shoulder (September 2006)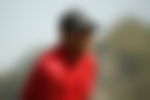 It is believed that 2006 was Tiger's best year on the PGA Tour. He won 8 PGA Tours, two majors, and ten top-5s in 15 starts. However, after this success, Tiger suffered an injury to his left shoulder blade. 
4. Ruptured ACL (July 2007)
After failing to finish in the top 10 at the Open Championship, Tiger, 31 back then, ruptured the anterior cruciate ligament in his left knee while running at home. However, deciding against the surgery, Tiger pushed through to win five of his next six events. 
5. Knee Surgery (April 2008)
After finishing 2nd at Masters, Tiger had arthroscopic knee surgery to clean out cartilage. And with almost two months of recovery, Tiger made a comeback in the U.S. Open against his doctor's advice. But still, Tiger managed to clinch his 14th major title.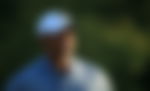 6. ACL repair (June 2008)
Just one week after winning the U.S. Open, however, Tiger underwent reconstructive surgery on the damaged ACL and missed the remaining 2008 season. Moreover, he also announced that he suffered a double stress fracture in his left tibia while preparing for the U.S. Open.
7. Torn Achilles tendon (December 2008)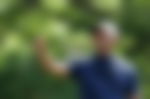 Woods did not reveal until the 2010 Masters that he had torn his right Achilles tendon in 2008. Which also explains why his season was cut short after winning the U.S. Open. But still, Tiger managed to remain at the top of the OWGR. 
8. Neck injury (May 2010)
In 2010, during the last round of the Players Championship, Tiger withdrew from the event because of a neck injury. Notably, the MRI later revealed that he had an inflamed facet joint in his neck.  
9. MCL sprain, Achilles tendon strain (April 2011)
In the third round of Masters, Tiger suffered a grade 1 mild MCL sprain to his left knee and mild strain to his left Achilles tendon after hitting a difficult and awkward second shot. However, Tiger proved his resilience and tied for fourth place. 
10. Back surgery (April 2014, September 2015, October 2015, April 2017, and January 2021)
For several months Tiger had back pain and missed multiple PGA Tour events. He underwent surgery for a microdiscectomy for a pinched nerve. And this injury marked the beginning of Woods' challenging year of back problems. He struggled to recover from the back injury and had to undergo a second microdiscectomy surgery in the hopes of getting relief from the pain. 
ADVERTISEMENT
Article continues below this ad
However, in October 2015, the problem surfaced again as he was still feeling discomfort in his back.
After that, he was injury-free until 2017, where in April, he had a spinal fusion, which was the fourth surgery on his troublesome back. After this, Tiger came back to golf within a year to win the Tour Championship of 2018 and Masters in 2019. Furthermore, Woods underwent his fifth back operation and fourth microdiscectomy surgery to remove a bone fragment that was pinching a nerve in January, 2021. 
Watch This Story
11. Right leg ankle (February 2021)
ADVERTISEMENT
Article continues below this ad
Though this injury didn't occur on course, yet it was the most horrifying one. Woods had a solo car crash where his right leg and ankle were severely broken. Moreover, he is still recovering from this injury and hopefully will be back playing golf at the highest level as soon as possible.