Bryson DeChambeau Draws Interesting F1 Tire Analogy to Defend His Controversial Statement
Published 10/09/2021, 9:22 AM EDT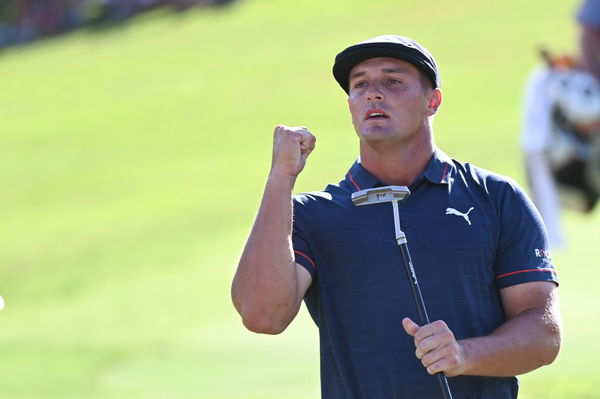 ---
---
Bryson DeChambeau is a golf revolutionary. Say what you want, but the 28-year-old is one of the most talented players in the professional circuit. However, DeChambeau gets projected in a negative light on a lot of occasions and he's often scrutinized for even the smallest of his actions. 
ADVERTISEMENT
Article continues below this ad
One such incident took place in July at the 2021 Open Championship. After a woeful round, Bryson DeChambeau proceeded to pile the blame on his equipment. And this didn't sit well with a lot of people. 
Here's exactly what DeChambeau said, according to Golfweek: 
ADVERTISEMENT
Article continues below this ad
"If I can hit it down the middle of the fairway, that's great, but with the driver right now, the driver sucks. It's not a good face for me, and we're still trying to figure out how to make it good on the mis-hits. I'm living on the razor's edge, like I've told people for a long time."
You don't often see a golfer blame his equipment, hence, this comment startled everyone. However, DeChambeau made his intentions clear about the whole situation during a recent appearance on the 'Full Send' podcast.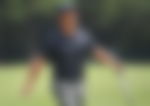 Bryson DeChambeau makes an F1 analogy to defend himself
Bryson DeChambeau made a public apology soon after he made the statements targeting Cobra Golf. The issue blew up and the golfer had to make amends. Furthermore, he added a different perspective to it when he appeared on the Full Send podcast. 
DeChambeau informed that he was not targeting the brand as a whole, but only the specific driver design that was created for him. However, it was misunderstood by everyone. He then gave a detailed explanation as to why he needs certain driver specifications to achieve what he wants in the sport. 
ADVERTISEMENT
Article continues below this ad
"If you think about it, the sport of long drive or the speeds that I'm achieving or even Kyle's achieving, you can relate it to let's say you know Formula One and their tires right. You're not going to use a Formula One tire on a commercial car right, it just doesn't work," DeChambeau began. 
"It's enough not for longevity or anything like that but when you're trying to achieve the highest speed possible in maximizing everything you got to have the best performing tire out there and it's not going to look the same as a normal commercial tire. So that's kind of the analogy that you could give makes sense," he further explained. 
ADVERTISEMENT
Article continues below this ad
Bryson DeChambeau does not want to be deemed arrogant for a statement he made about his driver. He was just unhappy about that particular incident and felt he should clear the air around it. Do you agree with his explanation?