How Many Golf Courses Has Tiger Woods Designed?
Published 09/13/2021, 2:15 PM EDT ---
---
Tiger is one of the top golfers on the PGA Tour. Even though Tiger Woods hasn't retired from professional golf, that hasn't stopped him from designing the golf courses. And he has designed around ten golf courses so far, including his own practice facility in the backyard. 
ADVERTISEMENT
Article continues below this ad
Tiger has a company named TGR Design, which is a design firm that seeks to create an exceptional golf experience. Moreover, with the courses they have designed so far, they seem to be knocking it out of the park. Hence, let us have a look at the golf courses which Tiger Woods has designed so far.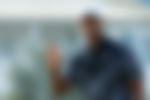 Top 5 Golf Courses designed by Tiger Woods
ADVERTISEMENT
Article continues below this ad
Here are the top 5 courses which Tiger Woods has designed so far.
1. Bluejack National
This course was Tiger's first design in the United States, and the course is located near Houston, Texas. Moreover, the Bluejack National has pines and stately hardwoods, with pinelands. Furthermore, Tiger used this spectacular setting to create a classic golf course that focuses on playability, shot-making, and enjoyment of the game.
2. El Cardonal at Diamante
Tiger's El Cardonal design is the second creation at the Diamante resort in Cabo San Lucas, Mexico. Meanwhile, Tiger added his layout by taking inspiration from classic Golden Age courses on the west coast, which Tiger played while growing up.
3. Jack's Bay
This golf course is located in the Bahamas. The Jack's Bay is a short course with a ten-hole layout measuring from 71 yards to over 160 yards. The TGR Design course will offer a variety of shots and playing scenarios. Hence, it will be challenging for veteran golfers, while also fun and welcoming for new golfers. 
4. Payne's Valley
This golf course is Tiger's first-ever public golf course design in the United States. Moreover, it is near the outstanding Big Cedar Lodge. Meanwhile, the course has picturesque rocks, bold mountain ridges, valleys, streams, and trees. Furthermore, Tiger himself played on this magnificent 18-hole golf course alongside Justin Thomas, Rory McIlroy, and Justin Rose. This match took place immediately after the 2020 U.S. Open. 
5. Trump World Golf Club, Dubai
ADVERTISEMENT
Article continues below this ad
The styling of this championship course is said to be similar to the Australian Sandbelt. Moreover, this course shows Tiger's liking for the links golf course. Furthermore, this course is all set to make its debut in 2022.
ADVERTISEMENT
Article continues below this ad
Moreover, apart from these, Tiger has designed The Oasis short course, The Hay at Pebble Beach, The Legacy Club, South Shore, Jackson Park golf course, and Jupiter Island practice facility.