How Willie Mack III Went From Living in His Car to Competing on the PGA Tour
Published 07/18/2021, 12:51 PM EDT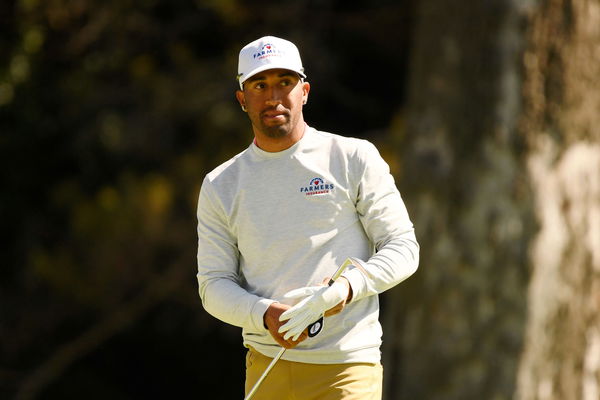 ---
---
Willie Mack III's life story is no less than a Hollywood movie. It is a story of a young golfer from Flint who once lived in his car and had no home of his own. But now, the 32-year-old Willie Mack III is trying to make his mark in the PGA Tour. 
ADVERTISEMENT
Article continues below this ad
After getting a sponsor's exemption into the Rocket Mortgage Classic at Detroit Golf Club, he managed to get into the weekend by making the cut and finished with a score of -4. His performance in Detroit included an opening 69 and a closing 71. 
"I want to tee it up again," Mack said after his final round.  
ADVERTISEMENT
Article continues below this ad
Mack, 32, lived in his car for a year and a half, trying to make it to the Tour. But unfortunately, his car caught fire and exploded in 2018, and Mack could only save his golf clubs. Despite all hardships, Mack has over 60 mini tour victories and earned $15,075 for his T71 at the Rocket Mortgage Classic. 
Early life struggle
Mack started as a scrappy golfer from Flint and caught the golfing bug when Tiger Woods became a national sensation. And his father encouraged him to play golf. But it was not easy to do on one paycheck. Things got even tighter financially when Mack's father was making two payments after establishing a house in Grand Blanc.
And this had Willie Mack III wanting to succeed and reach the PGA Tour for his dad as much as himself. "Those times I was in my car, somebody asked me, 'Why didn't you quit?'" Mack recalled. "Clearly, I want to succeed for myself and be able to get to the next level, not only for me but for him, too."
It was during his early mini-tour days that Mack began sleeping in his car. Or crash on the couch at the home of friends to save money. That wasn't something he shared with many people until he played his first PGA Tour event. 

"My first year out, it was a good year, and then the second and third year was kind of a struggle, sleeping in and out of my car for a year and a half when I was down here in Florida," he said. "Those were some tough times.
"But like I said before, I'm glad I went through it, and it made me not only a better person but just a better golfer for the future. I don't think anything can get to me now, getting through all that," Mack added.
"I'm kind of a private person. I like to work hard … and don't want any handouts or things like that so I never told anybody. It was fine once it came out. I got a lot of support from a lot of people. I think it worked out well in the long run."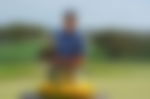 Meeting his inspiration, Tiger Woods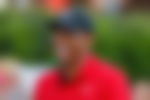 It was in the 2021 Genesis Invitational that Mack got to meet his inspiration, Tiger Woods. And by idolizing Woods, Mack became a Flint Junior Golf Association champion in 2003 and virtually won every local tournament. 
When Woods announced in January that Mack was going to get an exemption into the Genesis Invitational, Mack's father was in tears after he heard the news. Despite missing the cut, Mack got the thrill of a lifetime as he received a word in his hotel room saying Tiger Woods wanted to spend some time with him. 
ADVERTISEMENT
Article continues below this ad
"I kind of put two and two together," Mack said. " And I kind of got nervous when I was at the hotel. I got there and … I thought it was going to be a hi-and-bye kind of thing, but we had lunch for an hour.
"It was pretty good to just be able to talk to him and meet somebody you grew up admiring. We just talked about normal stuff. He gave me a little advice just to keep going and don't give up and hopefully he'll see me out there soon. He's a great guy."
Willie Mack III has seen it all in his short life so far. He has fought hard with maturity with all the challenges life has thrown at him. And he is currently looking to improve his game even more and become a permanent player on the PGA Tour. 
ADVERTISEMENT
Article continues below this ad