When Tiger Woods Compared the Similarities Between Him and Lakers Legend Kobe Bryant
Published 08/23/2021, 9:31 AM EDT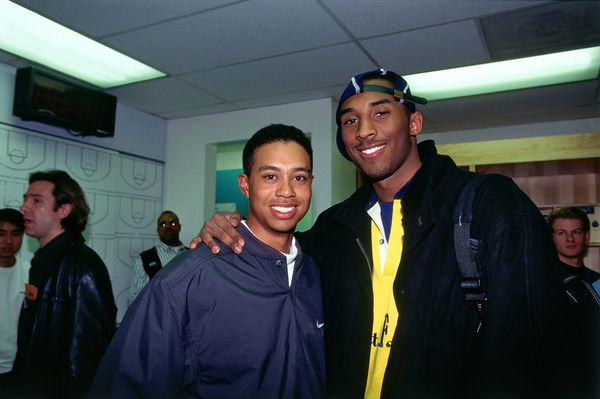 ---
---
Kobe Bryant is no more. The NBA legend passed away in a tragic helicopter crash in January 2020, and a year later, somehow, none of it feels real. The Kobe Bryant impact is immeasurable and it will live on forever. Bryant was someone who formed a good relationship with plenty of other athletes who stood on the same pedestal as him, and Tiger Woods was one of them. 
ADVERTISEMENT
Article continues below this ad
If we look back at it, Tiger Woods and Kobe Bryant had similar career paths. Woods turned pro in 1996, and Bryant was drafted into the NBA the same year. Both athletes made their mark at a similar time, and never looked back. 
Bryant won the NBA championship with the Los Angeles Lakers in 2000, his first step towards greatness. He then conquered the league by completing the elusive "three-peat" in 2003. On the other hand, Tiger Woods attained his prime in 2000 – winning three out of the four major championships in the same year. A feat considered impossible by many. 
ADVERTISEMENT
Article continues below this ad Tiger Woods once looked back on his similarities with Kobe Bryant
Golf and NBA are totally different sports. Right from the intensity to the scoring system, nothing aligns together. However, you need to stay as competitive in both of them to outlast the pack. Tiger Woods and Kobe Bryant were masters of it. 
While golf involves less athleticism, it requires more mental strength. Contrastingly, the NBA is an extremely physical league, but Bryant honed his mental game as much as his physical game to hold an edge over his opponents. 
"We really connected on more the mental side of it, the prep, how much it takes to be prepared," Woods said about Bryant. "For me, I don't have to react like he does in my sport. We can take our time. But you've still got to pay attention to the details, and that's what he did better than probably any other player in NBA history. He paid attention to the details, the little things."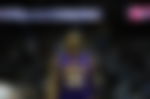 Tiger Woods and Kobe Bryant shared a wonderful friendship. The duo knew they were the best in their respective sport and shared greater knowledge with each other to transcend beyond greatness. 
ADVERTISEMENT
Article continues below this ad
Obsession. Only with obsession comes success. Kobe and Tiger were locked in on what they wanted to achieve and they were willing to do any process that helped him get to that stage. Woods was incredibly appreciative of Bryant's work ethic – something that he possessed as well. 
"The amount of hours that he spent in the gym in the off-season and during the summers to work on shots and do all the different things, it looked like it came natural to him on the court during game time, but he spent more hours looking at film and trying to figure out what's the best way to become better," Woods once mentioned. 
ADVERTISEMENT
Article continues below this ad