10 Golfers With the Most Instagram Followers – Tiger Woods Is Not #1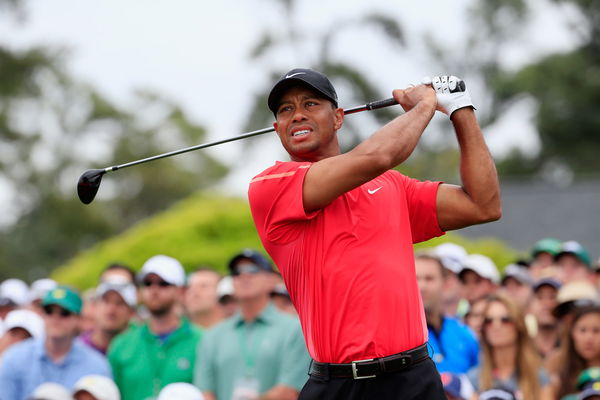 A career stretching over two decades, Tiger Woods' name is immortalized in the world of golf. He has helped revolutionize and globalize the game, bringing it to new heights. Of course, he is also considered the greatest of all time, his peak unrivaled. More often than not, popular personalities have a vast following on social media going up to over millions and more. However, as surprising as it may sound to a few, Woods is not the most followed golfer on Instagram.
Which golfer has accumulated the most number of Instagram followers ahead of Tiger Woods? 
Professional golfers are amongst some of the most popular athletes in the world, earning a loyal following along the way. With events lined up all throughout the season, a fan often gets a chance to follow their favorite closely. The most-followed golfer on Instagram, however, is not a Tour member, but former professional golfer Paige Spiranac.
ADVERTISEMENT
Article continues below this ad
The 28-year-old leads the list with 3.1 million followers. Woods, 45, follows with 2.7 million followers.
Who is Paige Spiranac?
A former professional golfer and currently a social media influencer, Spiranac is a popular figure in the world of golf. Starting with gymnastics, a kneecap injury put an end to her gymnastics career. Eventually, she started playing golf. Dedicated to the sport, she entered the University of California with a golf scholarship. Professionally, Spiranac has competed on the Ladies European Tour and Cactus Tour, and also tried to play in the LPGA. 
She married fitness trainer Steven Tinoco in 2018, and the couple is not too keen on getting camera attention.
Spiranac often posts videos and photos on social media, related to but not limited to golf. She also endorses a couple of brands, her large following drawing in a lot of views and clicks for brands. Spiranac also tweets often, giving her own opinion on various matters. She had her own response to GolfMagic's top ten most-followed list, commenting on it on Twitter.
As people reacted on Twitter, Spiranac wrote, "Two big reasons why. My golf knowledge and personality".
ADVERTISEMENT
Article continues below this ad
The top-ten followed golfers on Instagram
Paige Spiranac – 3.1 million followers
Tiger Woods – 2.7 million followers
Rory McIlroy – 2.2 million followers
Rickie Fowler – 1.8 million followers
Jordan Spieth – 1.6 million followers
Justin Thomas – 1.2 million followers
Phil Mickelson – 1.2 million followers
Dustin Johnson – 1.2 million followers
brooks Koepka – 1 million followers
Bubba Watson – 933K followers Woods has been relatively active on social media after his earlier accident, his posts are less personal and more about events or brands. Additionally, Rory McIlroy is the only non-American on the list.
ADVERTISEMENT
Article continues below this ad