2021 Masters Champion Hideki Matsuyama Answers if He's the Greatest Japanese Golfer Ever
Published 04/12/2021, 5:35 AM EDT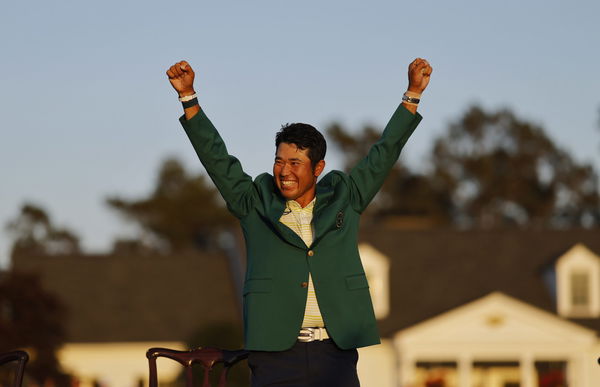 ---
---
Hideki Matsuyama is a history-maker. The 29-year-old Japanese enjoyed the euphoric feeling of winning the 2021 Masters at Augusta. Matsuyama is now the first Japanese player to win a men's major, but does that make him the greatest golfer to ever come out of the Asian country? 
ADVERTISEMENT
Article continues below this ad
Japan is not a country that is scarce with talented golfers. In fact, there are a lot of legends who've hailed from the Asian country and found success on the PGA Tour. Hideki Matsuyama is one such player in that regard, but he's the first Japanese to ever win a men's major. 
Is Hideki Matsuyama the greatest golfer to come out of Japan?
ADVERTISEMENT
Article continues below this ad
This is a thought that would be ringing in everyone's mind at the moment. No other Japanese player has managed to win a men's major in the past. This distinction alone sets Matsuyama a class apart from the rest. 
However, it is also important to seek the opinion of Matsuyama as well. So a reporter boldly placed this question in front of the 2021 Masters champion during his customary press conference. Matsuyama wasn't given the liberty to dodge the question and was made to deliver an answer! 
"You know, I can't say I'm the greatest. However, I'm the first to win a major, and if that's the bar, then I've set it," Matsuyama replied. 
One can interpret this response in different ways. There's no doubt that Hideki Matsuyama is still humble after winning the 2021 Masters. However, one can't say that 'the greatest Japanese golfer' thought wouldn't have crossed his mind. 
Is this the criteria? There are several golfers who have won more than 20 titles on the Japan Golf Tour. While Matsuyama is yet to touch that number, his Masters title will speak for everything. 
Read Also: Meet Bob Turner: The Interpreter of Hideki Matsuyama Who Has Also Worked with Tiger Woods
Matsuyama wants to inspire the next generation of golfers in Japan
Hideki Matsuyama's victory at the 2021 Masters is a powerful one. Besides creating history with his win, the Japanese golfer has also sent out a message to the young aspiring golfers in his country. 
For so many years, there was never a Japanese player who could win a major. Many felt it that could never be broken, and that's when Matsuyama stepped in and broke the myth. Likewise, he wants young Japanese golfers to follow in his footsteps.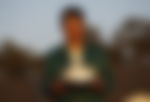 "It's thrilling to think that there are a lot of youngsters in Japan watching today. Hopefully, in five, ten years, when they get a little older, hopefully some of them will be competing on the world stage," Matsuyama mentioned. 
ADVERTISEMENT
Article continues below this ad
The 29-year-old did add a hilarious take to his statement. Matsuyama mentioned he'll be playing long enough to meet his country's next generation of golfers on the global stage and pose a challenge to them.
Is Hideki Matsuyama Japan's greatest golfer? Let us know in the comments! 
ADVERTISEMENT
Article continues below this ad
Read Also: Adam Sandler Responds With Hilarious Tweet After Will Zalatoris Embraced 'Happy Gilmore' Caddie Comparisons